My first post and interview of 2020 is with Annie Grace. Annie is the author of a book called This Naked Mind: Control Alcohol, Find Freedom, Discover Happiness, and Change Your Life.
This interview is incredible. But first, as a primer, here are a few important facts about alcohol:
Alcohol can cause irreversible genetic damage to stem cells and is known to cause at least seven types of cancer: oral, pharynx, larynx, oesophageal, liver, colorectal, and female breast cancers.
In 2018 a large scale review was published which found that any level of alcohol consumption is tied to an increased risk of cancer, heart disease, and early death.
Another 2018 study on over 400,000 people found that "light drinkers" who only had 1-2 drinks, four or more times a week had a 20% higher risk of premature death, than those who drank three times per week or less, no matter what their age.
Contrary to popular belief, moderate alcohol consumption (like a glass of red wine per day) is not associated with a longer life.
Sadly, in the last 20 years, alcohol-related deaths in the United States have doubled, with the greatest increases in women and in people middle-aged or older.
Ok, those are the facts, now for the interview…
Annie Grace was raised by hippie parents in a one-room cabin with no electricity or running water that could only be accessed by snowmobile in the winter (we talk about this).
After high school, she earned a master's degree in business and at 26, Annie was hired as the youngest Vice President in a multinational company. Soon after, she was encouraged to attend happy hours and to drink socially to network with colleagues and clients in order to further her career.
By age 35, Annie was a marketing executive responsible for teams in 28 countries. She had two young children and she was drinking almost two bottles of wine per night. That's when she realized she had a problem.
After many failed attempts, Annie discovered a unique and powerful approach to conquering alcohol addiction, without the stigma, guilt, and shame associated with identifying as an "alcoholic" for life.
Annie's method has helped thousands of people transform their lives and gain freedom from alcohol.
If you are drinking alcohol daily, if you are struggling with excessive drinking, if you don't fit into the AA model or it hasn't worked for you, or if someone you care about is drinking a lot, then this interview is for you. Enjoy!
Show Notes
-Growing up in a log cabin on Aspen Mountain [02:09]
-The anesthetic role of alcohol in early adulthood [09:50]
-"Why don't you come to happy hour?" [13:46]
-Crossing the line from social drinking to self-medication [15:21]
-Conscious desire to stop vs subconscious desire to drink [19:08]
-"I stopped trying to stop drinking and started researching" [21:00]
-Low points with alcohol and guardrails she crossed [23:49]
-Annie's alcohol research project [29:22]
-Does alcohol actually relax you? [30:46]
-Changing your beliefs and desires with information [32:44]
-The drinking ritual placebo effect [35:22]
-Documenting herself getting drunk on camera [37:40]
–The 30-Day Alcohol Experiment [40:12]
-Replacing guilt, shame, and fear with excitement about healthy changes [42:01]
-The stigma of alcoholism and the alcoholic identity [43:55]
-Is alcoholism actually a disease? [45:19]
-The spectrum of alcohol addiction [46:45]
-The question is "Would I be happier drinking less?"
-Avoiding identities and labels is psychologically healthy [51:16]
-Addressing "falling off the wagon" and AA stigmas [54:50]
-Seeing the train crash and getting off beforehand [56:46]
-The What The Hell Effect [58:23]
-Annie's recommended approaches: two paths [1:00:59]
-The opposition from AA members on Annie's first book [1:02:51]
-There's a path to being healthy without shame or stigma [1:07:53]
-Change based on awareness, clarity, and self-reflection [1:08:56]
-Alcohol consumption and cancer risk [1:12:53]
-The unnecessary pressures of an all-or-nothing mindset [1:15:58]
If you're trying to heal cancer or heart disease, or any chronic disease, alcohol should be completely off the table. If you're trying to prevent cancer, heart disease, or early death, an occasional drink isn't a big threat, but having 1-2 drinks more than three times a week over the course of many years of your life definitely increases your risk.
Connect with Annie Grace:
Website
This Naked Mind: Control Alcohol
The Alcohol Experiment
Free Alcohol Experiment program
…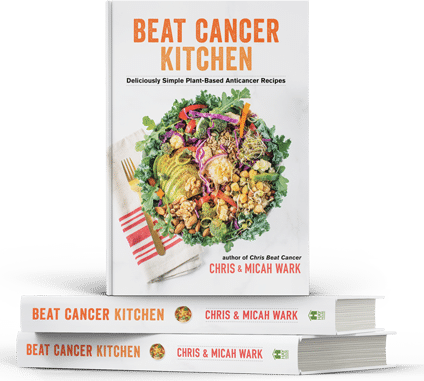 Beat Cancer Kitchen: My New Recipe Book,
Deliciously Simple Plant-Based Anti-Cancer Recipes
Get it on Amazon here
Beat Cancer Daily
365 Days of Inspiration, Encouragement, and Action Steps to Survive and Thrive
Get it on Amazon here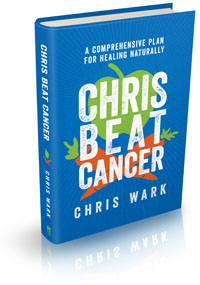 Chris Beat Cancer: A Comprehensive Plan for Healing Naturally,
published by Hay House, is a National Bestseller as ranked by USA Today, The Wall Street Journal, and Publishers Weekly!
Get it on Amazon here
, or anywhere books are sold.
I've interviewed over 60 people who've healed all types and stages of cancer. Check them out
here
. Or use the search bar to find survivors of specific cancer types.
I also created a coaching program for cancer patients, caregivers and anyone who is serious about prevention called SQUARE ONE. It contains the step-by-step strategies used by myself and everyone I know who has healed cancer with nutrition and natural, non-toxic therapies.
Watch SQUARE ONE Module 1 for free here
(((c)))
Chris Beat Cancer is reader-supported. If you purchase a product through a link on this site I may receive compensation from the affiliate partner (like Amazon). Your support helps fund this blog and my mission so my team and I can continue to do the work that we do. Thank you!