Cancer centers and hospitals are competing for your business, and a new study reveals what they're doing to get it.
According to an article published in Annals of Internal Medicine, TV and magazine ads for U.S. cancer centers are heavy on emotional appeals, but light on the facts, and may lead to unrealistic expectations (like being cured), as well as inappropriate, unnecessary and harmful treatments.
Researchers conducted a review of 409 unique television and magazine advertisements for 102 cancer centers to characterize their informational and emotional content.
Their analysis showed that 88% of cancer center ads promoted cancer treatments rather than screening (18%), or supportive services such as psychological therapy or nutrition counseling (13%).
They found that only 2% of the ads gave objective information on cancer treatments.
27% promoted the benefits of cancer therapies while only 2% talked about the risks,
and none of the ads cited specific data to support their claims. Only 5% mentioned costs.
85% of the ads used emotional appeals that seemed to equate treatment with cure

 – 61% featured generic messages of "hope"
– 41% described cancer treatment as a fight or battle
– 30% were overtly fear inducing
The authors suggest that cancer center ads that evoke emotions of fear and hope may mislead patients and their families to pursue treatments that are either unnecessary or unsupported by scientific evidence. Cue the shots of bald women and children accompanied by dramatic orchestral music, followed by witty but meaningless tag-lines like "Fighters Wanted"
or "Making cancer history" -MD Anderson Cancer Center.
Nearly half of the ads used patient testimonials, the majority of which are vague stories about survival or cure, but rarely included disclaimers. (For detailed cancer healing testimonials from real people go here)
They also noted that none of the ads mentioned the results that the "typical" patient could expect.
Oh you mean like brutal therapies, physical suffering, financial hardship, cancer recurrence, and likelihood of eventual death? They didn't mention those?
The study authors, Abel and Schenker, want the public to be aware that cancer center ads are unlikely to give them the straight facts. "Just be aware that these ads focus on emotional appeal," Schenker said. "They're not going to give you balanced information on treatments, risks and costs."
Many cancer charities use the same methods to raise money, which I discuss in my most popular video.
Article Sources:
Annals of Internal Medicine
Doctors Lounge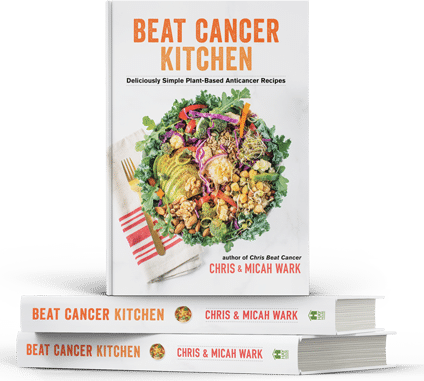 Beat Cancer Kitchen: My New Recipe Book,
Deliciously Simple Plant-Based Anti-Cancer Recipes
Get it on Amazon here
Beat Cancer Daily
365 Days of Inspiration, Encouragement, and Action Steps to Survive and Thrive
Get it on Amazon here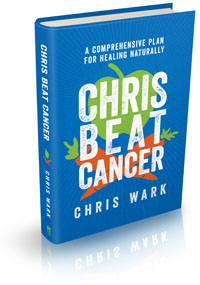 Chris Beat Cancer: A Comprehensive Plan for Healing Naturally,
published by Hay House, is a National Bestseller as ranked by USA Today, The Wall Street Journal, and Publishers Weekly!
Get it on Amazon here
, or anywhere books are sold.
I've interviewed over 60 people who've healed all types and stages of cancer. Check them out
here
. Or use the search bar to find survivors of specific cancer types.
I also created a coaching program for cancer patients, caregivers and anyone who is serious about prevention called SQUARE ONE. It contains the step-by-step strategies used by myself and everyone I know who has healed cancer with nutrition and natural, non-toxic therapies.
Watch SQUARE ONE Module 1 for free here
(((c)))
Chris Beat Cancer is reader-supported. If you purchase a product through a link on this site I may receive compensation from the affiliate partner (like Amazon). Your support helps fund this blog and my mission so my team and I can continue to do the work that we do. Thank you!