Scientists have found that, while shrinking tumors, chemotherapy opens a gateway for breast cancer cells to spread into the blood and other parts of the body.
In 2012, a groundbreaking study was published which explained how chemotherapy can backfire and boost cancer growth.
In 2016, we learned that chemo causes long-term immune system damage in breast cancer patients, reducing key immune cells for at least 9 months after treatment.
In July 2017, another study, published in the journal Science Translational Medicine, offered more insight into how chemotherapy could cause cancer to spread, and trigger more aggressive new tumors.
In the latest study, researchers studied the impact of chemo drugs on breast cancer patients and found that the drugs increased the chance of cancer spreading to other parts of the body. Once breast cancer spreads, it becomes almost impossible to cure with conventional treatments.
Many breast cancer patients are given chemotherapy before surgery, even though half of them don't need it, and this new research offers further insight as to how chemo can trigger the spread of cancer cells around the body, while it is striking a primary tumor.
As I've said many times, chemotherapy is often only a short-term solution to a long-term problem.
The new study presents evidence that chemotherapy can switch on a repair mechanism in the body which ultimately allows tumours to grow back stronger. It also increases the number of 'doorways' on blood vessels which allow cancer to spread throughout the body.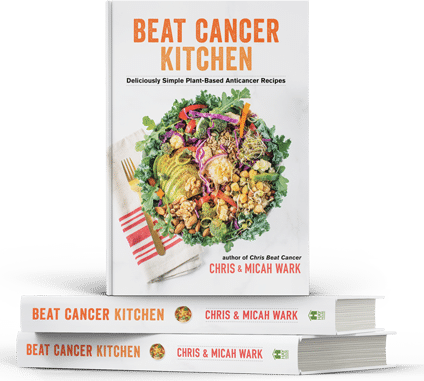 Beat Cancer Kitchen: My New Recipe Book,
Deliciously Simple Plant-Based Anti-Cancer Recipes
Get it on Amazon here
Beat Cancer Daily
365 Days of Inspiration, Encouragement, and Action Steps to Survive and Thrive
Get it on Amazon here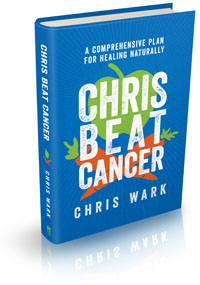 Chris Beat Cancer: A Comprehensive Plan for Healing Naturally,
published by Hay House, is a National Bestseller as ranked by USA Today, The Wall Street Journal, and Publishers Weekly!
Get it on Amazon here
, or anywhere books are sold.
I've interviewed over 60 people who've healed all types and stages of cancer. Check them out
here
. Or use the search bar to find survivors of specific cancer types.
I also created a coaching program for cancer patients, caregivers and anyone who is serious about prevention called SQUARE ONE. It contains the step-by-step strategies used by myself and everyone I know who has healed cancer with nutrition and natural, non-toxic therapies.
Watch SQUARE ONE Module 1 for free here
(((c)))
Chris Beat Cancer is reader-supported. If you purchase a product through a link on this site I may receive compensation from the affiliate partner (like Amazon). Your support helps fund this blog and my mission so my team and I can continue to do the work that we do. Thank you!