Cancer-busting chemotherapy can cause damage to healthy cells which triggers them to secrete a protein that sustains tumour growth and resistance to further treatment, a study said Sunday.
Researchers in the United States made the "completely unexpected" finding while seeking to explain why cancer cells are so resilient inside the human body when they are easy to kill in the lab.
They tested the effects of a type of chemotherapy on tissue collected from men with prostate cancer, and found "evidence of DNA damage" in healthy cells after treatment, the scientists wrote in Nature Medicine.
Chemotherapy works by inhibiting reproduction of fast-dividing cells such as those found in tumours.
The scientists found that healthy cells damaged by chemotherapy secreted more of a protein called WNT16B which boosts cancer cell survival.
"The increase in WNT16B was completely unexpected," study co-author Peter Nelson of the Fred Hutchinson Cancer Research Center in Seattle told AFP. The protein was taken up by tumour cells neighbouring the damaged cells.
"WNT16B, when secreted, would interact with nearby tumour cells and cause them to grow, invade, and importantly, resist subsequent therapy," said Nelson.
In cancer treatment, tumours often respond well initially, followed by rapid regrowth and then resistance to further chemotherapy.
Rates of tumour cell reproduction have been shown to accelerate between treatments.
"Our results indicate that damage responses in benign cells… may directly contribute to enhanced tumour growth kinetics," wrote the team.
The researchers said they confirmed their findings with breast and ovarian cancer tumours.
The result paves the way for research into new, improved treatment, said Nelson.
"For example, an antibody to WNT16B, given with chemotherapy, may improve responses (kill more tumour cells)," he said in an email exchange.
"Alternatively, it may be possible to use smaller, less toxic doses of therapy."
[End of Yahoo News Canada article]
My Comments: 
Here's the real kicker about this research which was not mentioned in the news article:
Approximately 90% of patients with solid metastatic cancers that have spread, like breast, prostate, lung and colon, develop resistance to chemotherapy.
Even though this may surprise you, this is really not new information. Doctors and researchers have known that chemotherapy causes more aggressive cancers to spread throughout the body since chemotherapy was first introduced in the 1940's. This study merely highlights one of the reasons why. Chemo poisons surrounding healthy cells and causes them to secrete a protein that feeds and protects the tumor.
A tumor is the body's response to overwhelming toxicity. It's no surprise that adding more toxins (chemo) will cause a response in the body that protects the tumor.
This is why chemotherapy also causes new cancers throughout the body: in the liver, lungs, brain, etc.
Chemo causing more cancer is rarely explained to patients before or after treatments, and when the cancer comes back stronger than before, the doctors recommend even more chemo. The patient's health spirals DOWN, and the doctors and drug company's income spirals UP.
Studies have shown that cancer patients who choose to do NOTHING actually live longer than those who undergo conventional treatments.
The tragedy is that even with this research, the pharmaceutical/medical industry has no interest in abandoning these poisonous treatments. Instead they see it as an opportunity to create more drugs they can sell in conjunction with chemotherapy. More drugs=more profits, regardless of the long-term outcome of the patient.
In order to give yourself the best chance of survival you must take control of your health and radically change your diet and lifestyle. This is what I did. Overdose on nutrition and give your body the nutrients it needs to heal.
Here's the link to the research paper.
Sources:
https://www.bbc.co.uk/news/health-19111700
https://www.sciencedaily.com/releases/2012/08/120805144809.htm
Yahoo News Canada
Please LIKE and Share. Add your thoughts below!
----------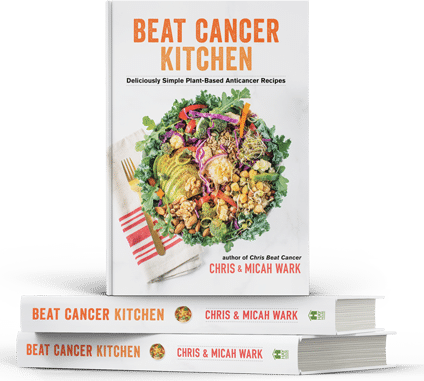 Beat Cancer Kitchen: My New Recipe Book, Deliciously Simple Plant-Based Anti-Cancer Recipes. Get it on Amazon here

----------
Beat Cancer Daily 365 Days of Inspiration, Encouragement, and Action Steps to Survive and Thrive. Get it on Amazon here

----------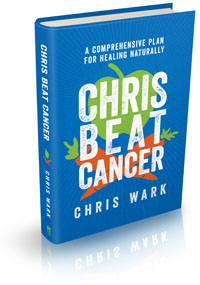 Chris Beat Cancer:
A Comprehensive Plan for Healing Naturally, published by Hay House, is a National Bestseller as ranked by USA Today, The Wall Street Journal, and Publishers Weekly! Get it on Amazon here or anywhere books are sold.
I've interviewed over 60 people who've healed all types and stages of cancer. Check them out here. Or use the search bar to find survivors of specific cancer types.
I also created a coaching program for cancer patients, caregivers and anyone who is serious about prevention called SQUARE ONE. It contains the step-by-step strategies used by myself and everyone I know who has healed cancer.
Watch SQUARE ONE Module 1 for free here
(((c)))
Chris Beat Cancer is reader-supported. If you purchase a product through a link on this site I may receive compensation from the affiliate partner (like Amazon). Your support helps fund this blog and my mission so my team and I can continue to do the work that we do. Thank you!