'The longest-lived people eat a plant-based diet. They eat meat, but only as a condiment or celebration. Nothing they eat has a plastic wrapper." -Dan Buettner
Dan Buettner is an explorer, National Geographic Fellow, award-winning journalist and producer, and bestselling author. He discovered the five places in the world – dubbed The Blue Zones – where people live the longest, healthiest lives.
Dan now works in partnership with municipal governments, large employers, and health insurance companies to implement Blue Zone Projects in communities, workplaces, and universities. Blue Zones Projects are well-being initiatives that apply lessons from the Blue Zones to entire communities by focusing on changes to the local environment, public policy, and social networks. The program has dramatically improved the health of more than 5 million Americans to date.
In his new book The Blue Zones: Secrets for Living Longer, Dan returns to Sardinia, Italy; Ikaria, Greece; Okinawa, Japan; Costa Rica's Nicoya Peninsula; and Loma Linda, California to check on the super-agers living in the blue zones and interprets the not-so-secret sauce of purpose, faith, community, downtime, natural movement, and plant-based eating that has powered as many as 10 additional years of healthy living in these regions. Dan also reveals an all-new Blue Zone -the first man-made Blue Zone yet explored.
Dan also has a new five-part docu-series about The Blue Zones on Netflix called Live to 100. Highly recommended!
Watch our interview below, or listen to it on the Chris Beat Cancer podcast on iTunes or Spotify.
Dan Buettner unedited transcript
Show Notes
–Live to 100 4-part docu-series on Netflix [0:13]
–The Blue Zones Secrets for Living Longer [2:08]
-What is a Blue Zone? [3:25]
-The common threads of the Blue Zone populations [4:44]
-Shaping your surroundings can add years to your life [6:50]
-Four foods to keep out of your house [12:25]
-The American Blue Zone [16:14]
-Why you should avoid fad diets [22:36]
-Why Okinawa is delisted as a Blue Zone [27:35]
-From Blue Zones to Blue Prints [28:25]
-The new man-made Blue Zone [30:31]
-Healthcare in the U.S. vs. Singapore [35:12]
-Doctors in America are not trained in disease prevention [38:02]
-Do these things to live longer [40:52]
Connect with Dan Buettner:
Website: https://danbuettner.com
Book: The Blue Zone Secrets for Living Longer
Netflix doc series: Live to 100: Secrets of the Blue Zones
Facebook: Dan Buettner
Instagram: @danbuettner
Watch my previous interview with Dan Buettner here.
Stamatis Moraitis healed his terminal lung cancer by moving to Blue Zone Ikaria, Greece. Read my post about him: The Island Where People Forget to Die: Curing Cancer with the Simple Life
…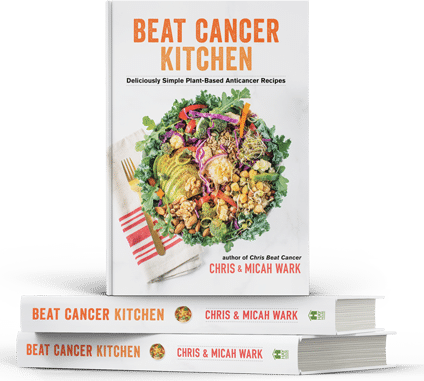 Beat Cancer Kitchen: My New Recipe Book,
Deliciously Simple Plant-Based Anti-Cancer Recipes
Get it on Amazon here
Beat Cancer Daily
365 Days of Inspiration, Encouragement, and Action Steps to Survive and Thrive
Get it on Amazon here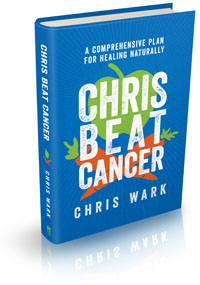 Chris Beat Cancer: A Comprehensive Plan for Healing Naturally,
published by Hay House, is a National Bestseller as ranked by USA Today, The Wall Street Journal, and Publishers Weekly!
Get it on Amazon here
, or anywhere books are sold.
I've interviewed over 60 people who've healed all types and stages of cancer. Check them out
here
. Or use the search bar to find survivors of specific cancer types.
I also created a coaching program for cancer patients, caregivers and anyone who is serious about prevention called SQUARE ONE. It contains the step-by-step strategies used by myself and everyone I know who has healed cancer with nutrition and natural, non-toxic therapies.
Watch SQUARE ONE Module 1 for free here
(((c)))
Chris Beat Cancer is reader-supported. If you purchase a product through a link on this site I may receive compensation from the affiliate partner (like Amazon). Your support helps fund this blog and my mission so my team and I can continue to do the work that we do. Thank you!