"You cannot heal in fight-or-flight. As you calm down the body's physiology, symptoms resolve." – Dr. David Hanscom
David Hanscom, MD is a board-certified orthopedic surgeon specializing in the surgical correction of complex spinal deformities such as scoliosis and kyphosis.
Dr. Hanscom quit his multi-decade medical practice after healing his own debilitating back pain naturally. And he now teaches others how to do the same with simple, evidence-based stress-reduction and lifestyle interventions.
The incredible revelation that changed his life is that stress is a root cause of inflammatory disease and chronic pain. Solving your stress problem can solve your pain problem and empower your body to heal.
Dr. Hanscom has published several books to help patients make the best decisions about their care with regard to chronic disease including Do You Really Need Spine Surgery? and Back in Control: A Surgeon's Roadmap Out of Chronic Pain. 
Dr. David Hanscom is also the creator of The DOC Journey (Direct your Own Care). It is a self-directed action plan for patients to facilitate healing through evidence-based stress reduction and lifestyle interventions. This applies to the whole body, not just back pain.
I know you will enjoy my interview with the brilliant Dr. David Hansom.
Watch our interview below, or listen to it on the Chris Beat Cancer podcast on iTunes or Spotify.
Show Notes

-Why most spine surgeries fail [1:55]
-The root cause of most back pain [3:20 ]
-The shockingly low success rate of spinal surgery [6:25 ]
-Dr. Hanscom's professional revelation [7:45 ]
-Dr. Hanscom's Dynamic Healing process [10:45 ]
-How social factors affect your immune system [12:15 ]
-Health problems caused by inflammation [13:05 ]
-You cannot heal in fight-or-flight [14:35]
-"Anxiety is the result of a threat, it's not the cause" [15:47 ]
-3 ways to increase the resiliency of your nervous system [18:08 ]
-The correlation between stress and cancer [21:20 ]
-The Polyvagal theory [33:37 ]
-Ways to stimulate the vagus nerve [35:20 ]
-How to reduce stress with active meditation [36:15 ]
-The three core concepts to start the healing process [39:00 ]
-Using Expressive Writing to reduce stress [39:20]
-The importance of sleep [43:03 ]
-How complaining harms you [44:50 ]
-Forgiveness is like flipping the switch [54:30 ]
–
Plan A
– Dr. Hanscom's Covid protocol [56:23 ]
-The correlation between disease and mitochondrial dysfunction [59:10 ]
-Fear-mongering is immunosuppressive [1:05:00 ]
-Why the fear of pain actually increases pain [1:06:44 ]
-Healing is always a multi-pronged approach [1:10:43 ]
Selected links from the interview:
The DOC Journey
 – Direct Your Own Care Healing Program by David Hanscom, MD
…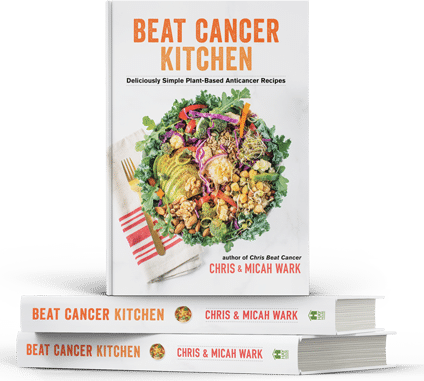 Beat Cancer Kitchen: My New Recipe Book,
Deliciously Simple Plant-Based Anti-Cancer Recipes
Get it on Amazon here
Beat Cancer Daily
365 Days of Inspiration, Encouragement, and Action Steps to Survive and Thrive
Get it on Amazon here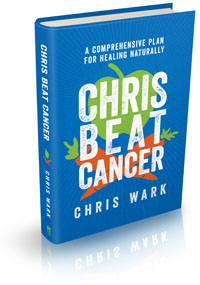 Chris Beat Cancer: A Comprehensive Plan for Healing Naturally,
published by Hay House, is a National Bestseller as ranked by USA Today, The Wall Street Journal, and Publishers Weekly!
Get it on Amazon here
, or anywhere books are sold.
I've interviewed over 60 people who've healed all types and stages of cancer. Check them out
here
. Or use the search bar to find survivors of specific cancer types.
I also created a coaching program for cancer patients, caregivers and anyone who is serious about prevention called SQUARE ONE. It contains the step-by-step strategies used by myself and everyone I know who has healed cancer with nutrition and natural, non-toxic therapies.
Watch SQUARE ONE Module 1 for free here
(((c)))
Chris Beat Cancer is reader-supported. If you purchase a product through a link on this site I may receive compensation from the affiliate partner (like Amazon). Your support helps fund this blog and my mission so my team and I can continue to do the work that we do. Thank you!