Today's interview is all about sprouts!
Sprouting makes nuts, seeds, and legumes come alive with enzymes and exponentially more nutritional content. This is why sprouts were a key ingredient in my
anticancer diet
. I ate them twice a day every day on my
Giant Cancer-Fighting Salad
. My go-to sprouts are broccoli seeds, mung beans, lentils, and garbanzo beans.
As a sprout lover, I thought it would be fun to interview Doug Evans, author of
The Sprout Book
.
Doug is a pioneer in the natural food industry. In 2002 he co-founded Organic Avenue, one of the first exclusively raw, organic, plant-based retail chains in the country.
Doug wrote 
The Sprout Book
 to teach people about the incredible power of sprouts. Sprouting is the fastest, easiest, and cheapest way to grow your own food and Doug's mission is to help you get excited about growing and eating the most nutrient-dense food on the planet, sprouts!
I know you will enjoy this interview.
Watch our interview below, or listen to it on the Chris Beat Cancer podcast on iTunes or Spotify.
Show Notes
-What lead Doug to eat a whole food plant-based diet [1:41]
-You cannot out-exercise a bad diet [3:34]
-Welcome to Organic Avenue [5:58]
-Doug's journey to sprouting [10:38]
–The Sprout Book [13:20]
-The war on fruit [15:45]
-Doug's daily routine [18:01]
-Getting your Omega 3s on a plant-based diet [21:22]
-Water fasting is a superpower [25:58]
-"Is this food worthy of my consumption?" [32:50]
-Take control of your life [39:22]
-Eat more sprouts! [40:35]
-Say 'no' to things that don't serve you [42:00]
-The many benefits of sprouts [43:53]
The Sprout Book: Tap into the Power of the Planet's Most Nutritious Food by Doug Evans
Sprouting Jars on Amazon
Organic broccoli seeds
Organic dry mung beans
Connect with Doug:
Website: www.thesproutbook.com
Instagram: @dougevans
TikTok: @sproutwiz
The Sprout Book
…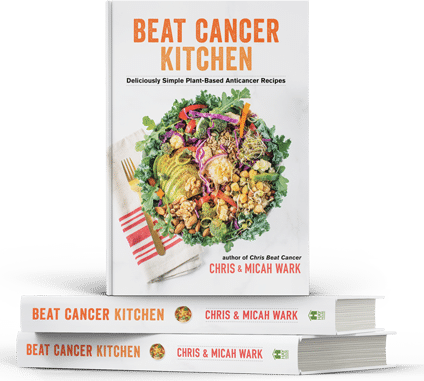 Beat Cancer Kitchen: My New Recipe Book,
Deliciously Simple Plant-Based Anti-Cancer Recipes
Get it on Amazon here
Beat Cancer Daily
365 Days of Inspiration, Encouragement, and Action Steps to Survive and Thrive
Get it on Amazon here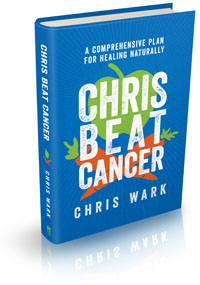 Chris Beat Cancer: A Comprehensive Plan for Healing Naturally,
published by Hay House, is a National Bestseller as ranked by USA Today, The Wall Street Journal, and Publishers Weekly!
Get it on Amazon here
, or anywhere books are sold.
I've interviewed over 60 people who've healed all types and stages of cancer. Check them out
here
. Or use the search bar to find survivors of specific cancer types.
I also created a coaching program for cancer patients, caregivers and anyone who is serious about prevention called SQUARE ONE. It contains the step-by-step strategies used by myself and everyone I know who has healed cancer with nutrition and natural, non-toxic therapies.
Watch SQUARE ONE Module 1 for free here
(((c)))
Chris Beat Cancer is reader-supported. If you purchase a product through a link on this site I may receive compensation from the affiliate partner (like Amazon). Your support helps fund this blog and my mission so my team and I can continue to do the work that we do. Thank you!