Dr. Alan Desmond is certified in both Gastroenterology and Internal Medicine, he completed his training in Ireland and Oxford. Dr. Desmond is a member of the Royal College of Physicians of Ireland and a fellow of the Royal College of Physicians, London and has published several papers on Inflammatory Bowel Disease.
Dr. Desmond specializes in gut health and sharing evidence-based dietary advice is an essential part of his clinical practice. The results he's seen have led him to be a dedicated advocate of a whole-food plant-based approach to nutrition.
Obviously, this topic is very important to me since I was diagnosed with a digestive disease in 2003 – colon cancer. I'm thankful for Dr. Desmond and his amazing work in sharing the truth about diet and health. Enjoy!
Show Notes
-"The best way to beat cancer is to not get cancer." [2:58]
-How Dr. Desmond started his plant-based lifestyle [5:32]
-Do your food choices really matter? [8:50]
-Dr. Desmond's lightbulb moment [11:42]
-Preventing cancer is beating it [15:50]
-Join the plant-based revolution [19:00]
-The #1 food that increases your risk for bowel cancer [21:54]
-Red and processed meats are known carcinogens [23:30]
-Bowel cancer diagnosis at younger ages [30:10]
-The truth about colonoscopies [34:20]
-The benefits of stool tests for prevention [38:36]
-How a plant-based diet helps prevent colon cancer [40:15]
-The toxic components of meat [43:53]
-The gut microbiome-cancer connection [44:35]
-How to optimize your microbiome [51:15]
-Turn your microbiome around in a matter of weeks! [57:15]
-Improve your bowel cancer prognosis [01:01:12]
Connect with Dr. Desmond
Other resources from this interview:
…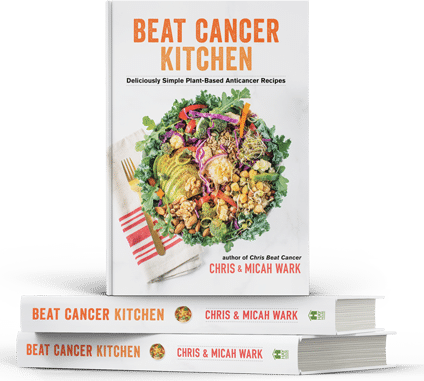 Beat Cancer Kitchen: My New Recipe Book,
Deliciously Simple Plant-Based Anti-Cancer Recipes
Get it on Amazon here
Beat Cancer Daily
365 Days of Inspiration, Encouragement, and Action Steps to Survive and Thrive
Get it on Amazon here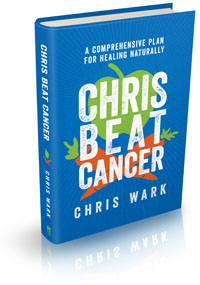 Chris Beat Cancer: A Comprehensive Plan for Healing Naturally,
published by Hay House, is a National Bestseller as ranked by USA Today, The Wall Street Journal, and Publishers Weekly!
Get it on Amazon here
, or anywhere books are sold.
I've interviewed over 60 people who've healed all types and stages of cancer. Check them out
here
. Or use the search bar to find survivors of specific cancer types.
I also created a coaching program for cancer patients, caregivers and anyone who is serious about prevention called SQUARE ONE. It contains the step-by-step strategies used by myself and everyone I know who has healed cancer with nutrition and natural, non-toxic therapies.
Watch SQUARE ONE Module 1 for free here
(((c)))
Chris Beat Cancer is reader-supported. If you purchase a product through a link on this site I may receive compensation from the affiliate partner (like Amazon). Your support helps fund this blog and my mission so my team and I can continue to do the work that we do. Thank you!