Dr. Alan Goldhamer is one of the world's foremost experts on medically supervised water fasting. In 1984, he founded the TrueNorth Health Center in Santa Rosa, California and since then, Dr. Goldhamer has overseen the fasting and care of more than 20,000 patients.
TrueNorth Health Center is the largest facility in the world specializing in medically supervised water-only fasting and is one of the premier training facilities for doctors to gain certification in the supervision of therapeutic fasting.
Dr. Goldhamer is the author of The Health Promoting Cookbook and co-author of The Pleasure Trap—Mastering the Hidden Force That Undermines Health and Happiness. He is also the principal author of two landmark studies that showed evidence of the benefits of water-only fasting, as well as numerous case reports published in peer-reviewed indexed journals evaluating the effects of water-only fasting in the treatment of a variety of health conditions.
I know you will enjoy this fascinating and informative interview.
Watch our interview below, or listen to it on the Chris Beat Cancer podcast on iTunes or Spotify.

Show Notes
-How Dr. Alan Goldhamer discovered water fasting [0:45]
-What happens in the body when you fast? [4:10]
-Who is not a good candidate for fasting? [6:35]
-How to avoid losing muscle while fasting [11:35]
-Fasting while on prescription medications [14:23]
-How fasting helps with long Covid symptoms and adverse vaccine effects [17:20]
-Biological changes during a water fast [20:50]
-The many benefits of fasting [22:53]
-Fasting reduces the microbial load in your digestive tract [24:33]
-Reversing inflammation and metabolic syndrome with fasting [27:30]
-Best ways to protect the brain against degenerative diseases [29:52]
-How blood pressure is reduced with fasting [33:30]
-Fasting should happen every day [35:14]
-Supplementation does not always lead to health [38:15]
-The most effective ways to fight infection [40:30]
-How much water should you drink on a fast? [47:20]
-Coming soon: True North East in Jacksonville, FL [51:00]
-Telemedicine options to fast at home
-BMJ case report on stage 3 lymphoma reversed with water fasting [52:12]
-Conventional medicine does not address the route causes of disease [58:00]
Studies by Dr. Alan Goldhamer: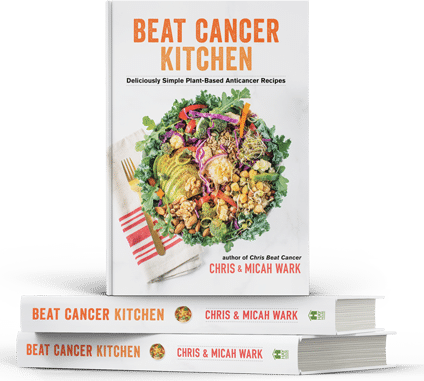 Beat Cancer Kitchen: My New Recipe Book,
Deliciously Simple Plant-Based Anti-Cancer Recipes
Get it on Amazon here
Beat Cancer Daily
365 Days of Inspiration, Encouragement, and Action Steps to Survive and Thrive
Get it on Amazon here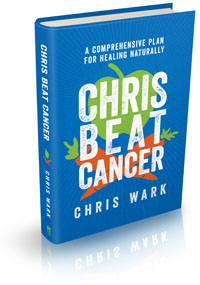 Chris Beat Cancer: A Comprehensive Plan for Healing Naturally,
published by Hay House, is a National Bestseller as ranked by USA Today, The Wall Street Journal, and Publishers Weekly!
Get it on Amazon here
, or anywhere books are sold.
I've interviewed over 60 people who've healed all types and stages of cancer. Check them out
here
. Or use the search bar to find survivors of specific cancer types.
I also created a coaching program for cancer patients, caregivers and anyone who is serious about prevention called SQUARE ONE. It contains the step-by-step strategies used by myself and everyone I know who has healed cancer with nutrition and natural, non-toxic therapies.
Watch SQUARE ONE Module 1 for free here
(((c)))
Chris Beat Cancer is reader-supported. If you purchase a product through a link on this site I may receive compensation from the affiliate partner (like Amazon). Your support helps fund this blog and my mission so my team and I can continue to do the work that we do. Thank you!