Dr. Christiane Northrup is a board certified OBGYN, a New York Times bestselling author, and a visionary pioneer in women's health. She teaches women and men how to thrive at every stage of life and encourages them to create health on all levels by tuning into their inner wisdom.
Her latest book is Dodging Energy Vampires – An Empath's Guide to Evading Relationships That Drain You and Restoring Your Health and Power.
This is the second interview in a two-part series of sorts focused on dysfunctional relationships and toxic stress, which can be profoundly destructive to mental, emotional and physical health.
Last week I talked with Stacey Martino about how to transform your relationships with others by changing yourself.
Today Dr. Christiane Northrup will help you understand how to identify Energy Vampires in your life, sociopaths, psychopaths, and extreme narcissists – people that you need to get away from – before they suck the life (and health) out of you.
You are going to glean so much wisdom and insight from Dr. Northrup. This interview is awesome. You can watch our interview below, or listen to it on the Chris Beat Cancer podcast on iTunes or Spotify. Enjoy!
Download interview transcript here.
"I have come to see that cancer is the physical metaphor for the extreme need to grow."
-Lewis Thomas, author of The Lives of a Cell

Show Notes
-Why people won't say toxic relationships are harmful to the body [01:56]
-What is an Energy Vampire? [06:04]
-Empaths and narcissists [11:44]
-The people you're living with could be killing you [15:38]
-An extreme need to grow [19:43]
-The type of people Energy Vampires target [25:09]
-Learning to like your own company [30:15]
-"I have to learn to be happy now" [36:23]
-Deciding not to excuse an energy vampire's behavior anymore [40:44]
-Cognitive dissonance explained [43:49]
-Dr. Northrup's personal journey with an energy vampire [46:04]
-Taking responsibility without beating yourself up [49:47]
-What to do if you're in a relationship with an Energy Vampire [51:00]
-Fighting victimhood [53:48]
-Confront rescue addiction [57:29]
Books/shows mentioned in interview:
Dodging Energy Vampires by Christiane Northrup, MD
The Wisdom of Menopause by Christiane Northrup, MD
Women's Bodies, Women's Wisdom by Christiane Northrup, MD
Born A Crime by Trevor Noah
The Inventor: Out for Blood in Silicon Valley (HBO series)
Women Who Love Psychopaths by Sandra Brown
The Lives of a Cell by Lewis Thomas
The Awakened Woman by Dr. Tererai Trent
The Color Purple (the film)
Mrs. Wilson (PBS Masterpiece Theater series)
In Sheep's Clothing by George Simon
Love, Medicine, and Miracles by Bernie Siegel, MD
Connect with Dr. Christiane Northrup:
www.drnorthrup.com
…
Please LIKE and Share. Add your thoughts below!
----------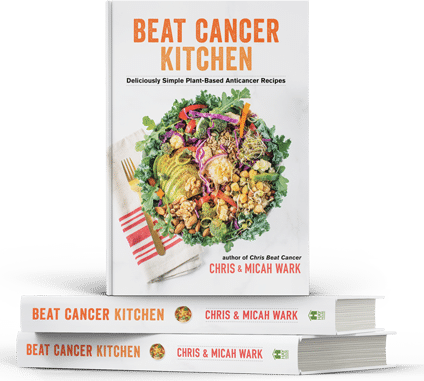 Beat Cancer Kitchen: My New Recipe Book, Deliciously Simple Plant-Based Anti-Cancer Recipes. Get it on Amazon here

----------
Beat Cancer Daily 365 Days of Inspiration, Encouragement, and Action Steps to Survive and Thrive. Get it on Amazon here

----------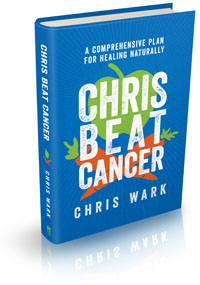 Chris Beat Cancer:
A Comprehensive Plan for Healing Naturally, published by Hay House, is a National Bestseller as ranked by USA Today, The Wall Street Journal, and Publishers Weekly! Get it on Amazon here or anywhere books are sold.
I've interviewed over 60 people who've healed all types and stages of cancer. Check them out here. Or use the search bar to find survivors of specific cancer types.
(((c)))
Chris Beat Cancer is reader-supported. If you purchase a product through a link on this site I may receive compensation from the affiliate partner (like Amazon). Your support helps fund this blog and my mission so my team and I can continue to do the work that we do. Thank you!