Joel Fuhrman, M.D. is a board-certified family physician, nutritional researcher, six-time New York Times best-selling author and creator of the Nutritarian Diet, a plant-based approach to maximize nutrition for health, longevity, and disease prevention.
Dr. Fuhrman serves as the President of the Nutritional Research Foundation and has authored numerous research articles published in medical journals. Dr. Fuhrman has educated millions of people on the benefits of healthy eating. His most recent book is Fast Food Genocide – How Processed Food is Killing Us and What We Can Do About it.
In addition to the Dr. Fuhrman Wellness Center in New Jersey, Dr. Fuhrman also operates the Eat To Live Retreat in San Diego where people from all over the world come to stay for 4-12 weeks to break the cycle of unhealthy food addiction, de-stress, reverse chronic disease, and restore their health.
Dr Joel Fuhrman is a brilliant, passionate plant-based physician who has made a monumental impact in the health and wellness world. This interview is awesome. Enjoy!

Also – Watch our interview below, or listen to it on the Chris Beat Cancer podcast on iTunes or Spotify.
Download interview transcript here.
Show Notes
-Dr. Fuhrman's origin story [02:14]
-Nutrient dense "GBOMBS" [06:51]
-Mushrooms vs Tamoxifen [8:30]
-No such thing as a healthy overweight person [09:13]
-Does animal protein add or distract from diet quality? [11:41]
-Is a vegan diet healthier than one with a little animal protein? [14:22]
-Nutritional strategies for ages 65+ [16:00]
-High protein plant foods [19:15]
-Important supplements for vegans: DHA, D3/K2, B12, Zinc [20:20]
-Should you avoid lectins, phytates and legumes? [24:05]
-Nutritarian diet VS blue zone diet [27:19]
-Dr. Fuhrman's daily dietary routine [29:18]
-Optimizing nutrient levels for cancer patients [32:37]
-An unprecedented time in human history for nutrition [38:48]
-The triage effect of nutrients in the body [40:34]
-Reversing childhood Type 1 diabetes [46:13]
-Learning to retrain your tastebuds [49:05]
-The Eat to Live Retreat [51:49]
Selected links from the interview:
Dr. Fuhrman's Eat to Live Retreat
Treatment and Remission of Symptoms in Type 1 Diabetes with a Nutrient-Dense, Plant-Rich (NDPR) Diet: Case Studies
Books mentioned in the interview by Dr. Fuhrman:
Eat to Live
Super Immunity
Fast Food Genocide
…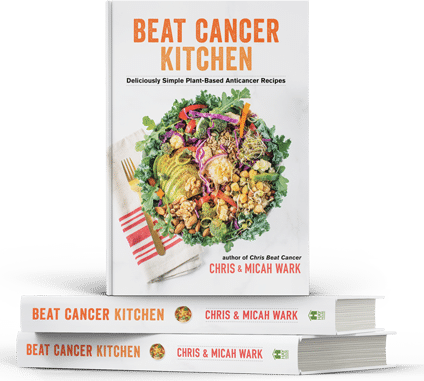 Beat Cancer Kitchen: My New Recipe Book,
Deliciously Simple Plant-Based Anti-Cancer Recipes
Get it on Amazon here
Beat Cancer Daily
365 Days of Inspiration, Encouragement, and Action Steps to Survive and Thrive
Get it on Amazon here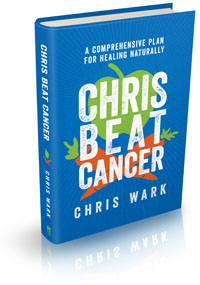 Chris Beat Cancer: A Comprehensive Plan for Healing Naturally,
published by Hay House, is a National Bestseller as ranked by USA Today, The Wall Street Journal, and Publishers Weekly!
Get it on Amazon here
, or anywhere books are sold.
I've interviewed over 60 people who've healed all types and stages of cancer. Check them out
here
. Or use the search bar to find survivors of specific cancer types.
Chris Beat Cancer is reader-supported. If you purchase a product through a link on this site I may receive compensation from the affiliate partner (like Amazon). Your support helps fund this blog and my mission so my team and I can continue to do the work that we do. Thank you!