John McDougall, MD is the founder of The McDougall Program and the author of numerous best selling books including The Starch Solution. He has been studying, writing, and speaking about the effects of nutrition on disease since 1968, and has helped thousands of patients reverse serious illness, such as heart disease, type-2 diabetes, arthritis, and even cancer (like my superhuman friend Dr. Ruth Heidrich), with a low-fat, high-carb, starch-based diet.
One thing that the healthiest, longest-living people around the world have in common is they eat a starch-based diet. And I should also mention that The Gerson Therapy is a low-fat, high-carb, starch-based diet.
For newcomers to the blog, this is not the diet I followed to heal cancer. That can be found on my FAQ page. But it is similar to the diet I eat today. My diet is about 65% carbohydrates (lentils, rice, beans potatoes, fruit, etc.), 25% fat (nuts, seeds, avocados) and 10% protein (mostly plant-based). I eat more fat because I have a super high metabolism. If you're curious about what impact this diet has had on my health, see my blood test results from last year.
Dr. McDougall and I had a blast recording this interview, and I know you'll love his bold, pull-no-punches opinion of many standard conventional medical practices, and his take the latest dietary fads. I've learned a lot from Dr McDougall, and I know you will too. Enjoy!
Listen to the podcast on iTunes here
Android users listen on Stitcher
Or watch it right here

Show Notes
-Why Dr. McDougall lost faith in medicine
-What he observed in his early years of practice in Hawaii that opened his eyes to the impact of the Western diet on health
-The reason disease rates are rising all over the world
-His thoughts on the low carb movement
-How diet causes cancer
-Why lung cancer in Japanese smokers was 1/4 as common as in Americans
-Do standard treatments cure cancer?
-How early detection has skewed the cancer survival statistics
-Why he recommends against mammograms, prostate exams and colonoscopies
-Foods that cause colon cancer, and foods that prevent it
-The one food he would want to eat if stranded on a deserted island
-What happened to the man who only ate potatoes for 30 days
-The diet of the gladiators, the Tarahumara running indians, and kenyan marathon champions
-Advice on gaining weight for people with high metabolisms
-The diets of unhealthy vegetarians and vegans

Selected links from the interview
–The Starch Solution by Dr. John McDougall MD (Buy it!)
–The McDougall Quick & Easy Cookbook
–Dr. McDougall's Feb 2015 Newsletter: A Healthy Diet Will Slow/Stop Most Cancers
–Cochrane Review: Mammography

Safer alternatives to a standard colonoscopy
–Fecal occult blood test: Stool test that can identify the presence of bleeding polyps or tumors
–Cologuard Test: Stool DNA test
–Sigmoidoscopy: Short scope that checks only the lower colon and rectum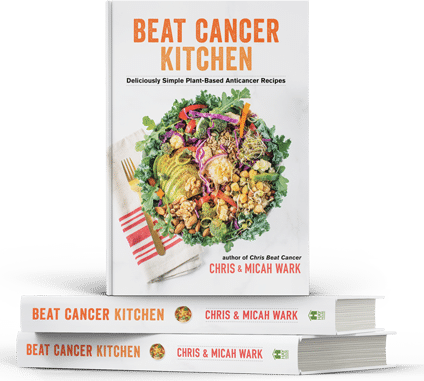 Beat Cancer Kitchen: My New Recipe Book,
Deliciously Simple Plant-Based Anti-Cancer Recipes
Get it on Amazon here
Beat Cancer Daily
365 Days of Inspiration, Encouragement, and Action Steps to Survive and Thrive
Get it on Amazon here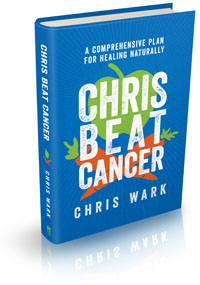 Chris Beat Cancer: A Comprehensive Plan for Healing Naturally,
published by Hay House, is a National Bestseller as ranked by USA Today, The Wall Street Journal, and Publishers Weekly!
Get it on Amazon here
, or anywhere books are sold.
I've interviewed over 60 people who've healed all types and stages of cancer. Check them out
here
. Or use the search bar to find survivors of specific cancer types.
I also created a coaching program for cancer patients, caregivers and anyone who is serious about prevention called SQUARE ONE. It contains the step-by-step strategies used by myself and everyone I know who has healed cancer with nutrition and natural, non-toxic therapies.
Watch SQUARE ONE Module 1 for free here
(((c)))
Chris Beat Cancer is reader-supported. If you purchase a product through a link on this site I may receive compensation from the affiliate partner (like Amazon). Your support helps fund this blog and my mission so my team and I can continue to do the work that we do. Thank you!