Dr. Kelly Blodgett is a General Dentist who is board certified in Naturopathic Medical Dentistry and Integrative Biological Dental Medicine and is the founder of
Blodgett Dental Care
in Portland, Oregon.
In our interview we discuss holistic dentistry: how your oral health affects the rest of your body, the hazards of silver mercury fillings, root canals and fluoride, how to have healthy strong teeth, the problem with gum chewing, and so much more. Enjoy!
Show Notes
-Dr. Blodgett's journey to holistic dentistry [0:55]
-History and hazards of mercury amalgams [2:58]
-The proper method of mercury amalgam removal [7:45]
-Safe alternatives for dental fillings [11:02]
-Benefits of remineralization of teeth [14:25]
-The tooth-body connection [16:40]
-Let's talk about fluoride [22:15]
-Dr. Blodgett's innovative holistic approach [27:00]
-The complexities of root canals [37:46]
-Systematically reducing your toxic load [48:15]
-What happens in your mouth when you eat [53:20]
-Fasting and dental health [56:55]
-Connecting with patients in a bio-individualized way [57:45]
-Does chewing gum cause cavities? [59:00]
-How to find a holistic dentist near you [1:03:58]
Connect with Dr. Blodgett:
Resources mentioned in this interview: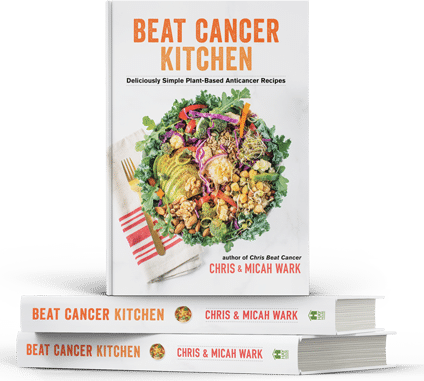 Beat Cancer Kitchen: My New Recipe Book,
Deliciously Simple Plant-Based Anti-Cancer Recipes
Get it on Amazon here
Beat Cancer Daily
365 Days of Inspiration, Encouragement, and Action Steps to Survive and Thrive
Get it on Amazon here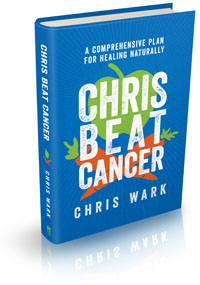 Chris Beat Cancer: A Comprehensive Plan for Healing Naturally,
published by Hay House, is a National Bestseller as ranked by USA Today, The Wall Street Journal, and Publishers Weekly!
Get it on Amazon here
, or anywhere books are sold.
I've interviewed over 60 people who've healed all types and stages of cancer. Check them out
here
. Or use the search bar to find survivors of specific cancer types.
I also created a coaching program for cancer patients, caregivers and anyone who is serious about prevention called SQUARE ONE. It contains the step-by-step strategies used by myself and everyone I know who has healed cancer with nutrition and natural, non-toxic therapies.
Watch SQUARE ONE Module 1 for free here
(((c)))
Chris Beat Cancer is reader-supported. If you purchase a product through a link on this site I may receive compensation from the affiliate partner (like Amazon). Your support helps fund this blog and my mission so my team and I can continue to do the work that we do. Thank you!