Kevin Brenner, MD, is a board-certified general surgeon and plastic and reconstructive surgeon. He received his Bachelor of Science degree at the University of Wisconsin and his Medical Degree at Loyola. Dr. Brenner has a private practice in Beverly Hills, California, and has authored numerous chapters in plastic surgery textbooks.
Dr. Brenner is an expert in Breast Implant Illness and highly experienced in breast implant removal (also known as explant surgery) with total capsulectomies. He is also the first surgeon in the U.S. to develop and use a Holistic Breast Team to help patients along their healing journey.
In recent years, there has been a growing awareness of breast implant illness. I've seen numerous testimonials from women who experienced significant health decline after getting breast implants and who restored their health after breast implant removal.
In our interview, Dr. Brenner and I discuss breast implant illness, breast implant-associated cancers, and explant surgery. This is a highly informative interview. Enjoy!
Watch our interview below, or listen to it on the Chris Beat Cancer podcast on iTunes or Spotify.
Dr. Kevin Brenner unedited transcript
Show Notes
-The breast implant cancer connection [1:13]
-Check to see if your implant was recalled [4:00]
-Breast Implant-Associated Anaplastic Large Cell Lymphoma [8:03]
-How common are breast implant-associated cancers? [10:52]
-Symptoms of breast implant illness [15:27]
-How Dr. Brenner discovered breast implant illness [23:49]
-The controversy behind breast implant illness [30:11]
-Significant findings of breast implant removal [32:30]
-Causes of breast implant illness [36:00]
-The breast implant black box warning [36:49]
-Studies on breast implant illness and explant surgery [42:30]
-The difficulty in diagnosing breast implant illness [47:18]
-How to find an explant surgeon [52:10]
-Should you get breast implants? [01:00:50]
Connect with Dr. Brenner:
Website: www.kevinbrennermd.com
Facebook: KevinABrennerMD
Instagram: @kevinbrennermd
TikTok: @kevinbrennermd
Important breast implant cancer links:
https://www.fda.gov/medical-devices/safety-communications/breast-implants-reports-squamous-cell-carcinoma-and-various-lymphomas-capsule-around-implants-fda
https://www.fda.gov/medical-devices/safety-communications/update-reports-squamous-cell-carcinoma-scc-capsule-around-breast-implants-fda-safety-communication
https://www.fda.gov/news-events/press-announcements/fda-takes-action-protect-patients-risk-certain-textured-breast-implants-requests-allergan
…
Please LIKE and Share. Add your thoughts below!
----------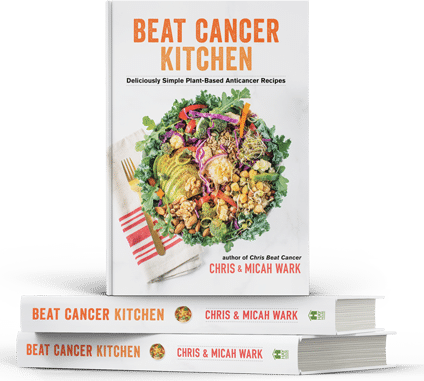 Beat Cancer Kitchen: My New Recipe Book, Deliciously Simple Plant-Based Anti-Cancer Recipes. Get it on Amazon here

----------
Beat Cancer Daily 365 Days of Inspiration, Encouragement, and Action Steps to Survive and Thrive. Get it on Amazon here

----------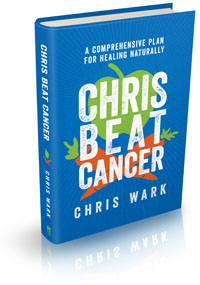 Chris Beat Cancer:
A Comprehensive Plan for Healing Naturally, published by Hay House, is a National Bestseller as ranked by USA Today, The Wall Street Journal, and Publishers Weekly! Get it on Amazon here or anywhere books are sold.
I've interviewed over 60 people who've healed all types and stages of cancer. Check them out here. Or use the search bar to find survivors of specific cancer types.
I also created a coaching program for cancer patients, caregivers and anyone who is serious about prevention called SQUARE ONE. It contains the step-by-step strategies used by myself and everyone I know who has healed cancer.
Watch SQUARE ONE Module 1 for free here
(((c)))
Chris Beat Cancer is reader-supported. If you purchase a product through a link on this site I may receive compensation from the affiliate partner (like Amazon). Your support helps fund this blog and my mission so my team and I can continue to do the work that we do. Thank you!