Lucas Tims, ND, FABO is a Naturopathic Doctor and Fellow of the American Board of Naturopathic Oncology, he spent 8 years at Cancer Treatment Centers of America, focusing on all areas of patient care as well as clinical research, and served as Medical Director of Integrative Oncology at Western Regional Medical Center.
In 2018, Dr. Tims left CTCA and joined the Riordan Clinic to oversee their Overland Park, Kansas location (near Kansas City).
Dr. Tims has treated thousands of patients and in addition to patient care, Dr. Tims enjoys doing research, teaching and writing for medical journals. He is a member of the Oncology Association of Naturopathic Physicians and the Society for Integrative Oncology.
Dr. Lucas Tims is an expert on naturopathic oncology and integrative cancer care and we cover a wide range of topics in our interview including IV vitamin C, mistletoe, ozone therapy, the immune system, off-label drugs, and more.
Watch our interview below, or listen to it on the Chris Beat Cancer podcast on iTunes or Spotify.
Download interview transcript here
Show Notes
-Dr. Tims' journey to naturopathic medicine [01:59]
-His experience at Cancer Treatment Centers of America [04:21]
-Why integrative cancer treatments become an afterthought [08:39]
-The Riordan Clinic [14:27]
-The amazing powers of IV vitamin C [15:45]
-Cancer stem cells vs cancer offspring cell [18:38]
-Why the emotional aspects of healing matter [20:48]
-Ongoing IV vitamin C research [22:28]
-Chris talks about his IVC treatments [23:33]
-The importance of taking a synergistic approach [23:08]
-IVC for chemo-induced scurvy and oxidative damage [24:21]
-"You have the cancer, and you have the human who has the cancer" [26:24]
-DNA testing to identify root causes and individualize treatment [27:52]
-How doctors turn patients into powerless victims [31:46]
-Emotional trauma and Cancer Triggers [32:49]
-Addressing the MTHFR mutation [34:24]
-Mistletoe treatment for cancer [36:00]
-Clinical drug development vs natural therapy development [41:08]
-Ozone therapy [43:01]
-A metabolic approach to cancer through repurposed drugs [46:49]
-Dr. Tims' advice to help cancer patients find hope [51:39]
-Avoiding conveyor belt medicine [54:09]
Related interviews:
Ron Hunninghake, MD on the anticancer power of vitamin C
How Ivelisse Page healed stage IV colon cancer with mistletoe
15-year survivor Jane McLelland on how to starve cancer with off-label drugs
Connect with Dr. Lucas:
Dr. Lucas Tims on Instagram
Riordan Clinic Website
Riordan Clinic YouTube
…
Please LIKE and Share. Add your thoughts below!
----------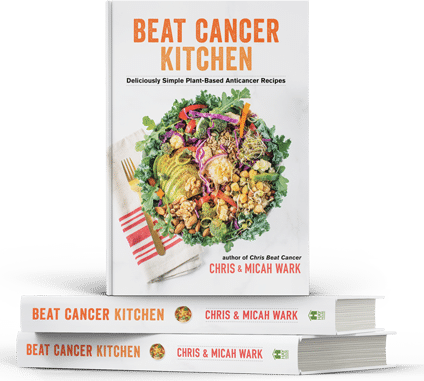 Beat Cancer Kitchen: My New Recipe Book, Deliciously Simple Plant-Based Anti-Cancer Recipes. Get it on Amazon here

----------
Beat Cancer Daily 365 Days of Inspiration, Encouragement, and Action Steps to Survive and Thrive. Get it on Amazon here

----------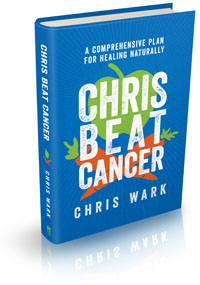 Chris Beat Cancer:
A Comprehensive Plan for Healing Naturally, published by Hay House, is a National Bestseller as ranked by USA Today, The Wall Street Journal, and Publishers Weekly! Get it on Amazon here or anywhere books are sold.
I've interviewed over 60 people who've healed all types and stages of cancer. Check them out here. Or use the search bar to find survivors of specific cancer types.
(((c)))
Chris Beat Cancer is reader-supported. If you purchase a product through a link on this site I may receive compensation from the affiliate partner (like Amazon). Your support helps fund this blog and my mission so my team and I can continue to do the work that we do. Thank you!