Neal Barnard, MD (@drnealbarnard) is a physician, Adjunct Associate Professor of Medicine at the George Washington University School of Medicine in Washington, D.C., President of the Physicians Committee for Responsible Medicine, and Editor in Chief of the Nutrition Guide for Clinicians, a textbook made available to all U.S. medical students.
Dr. Barnard has authored more than 90 scientific publications and 20 books, including best-sellers on plant-based nutrition, diabetes, hormones, weight loss, and more. His most recent book, Your Body in Balance: The New Science of Food, Hormones, and Health was released in February 2020.
Dr. Barnard grew up hunting and driving cattle to slaughter in his family's cattle business. But he had an epiphany in med school, decided to stop eating animals and began researching nutrition for disease prevention and optimal health. Today he is one of the most influential plant-based medical professionals in the world.
I have been a big fan of Dr. Barnard for a long time and had the opportunity to interview him on the Holistic Holiday at Sea plant-based cruise in February 2020.
Dr. Barnard is a brilliant, compassionate and gracious teacher. In our wide-ranging interview, he shares his plant-based conversion story, talks about little-known hormonal problems created by animal food, like painful menstruation, endometriosis, erectile dysfunction, lower sperm count, and more. And how to balance your hormones naturally with a plant-based diet. His advice for doctors and cancer patients at the end of our interview is especially powerful.
I know you will love this interview with Dr. Neal Barnard from my cabin aboard the Holistic Holiday at Sea.
Watch below or listen to it on the Chris Beat Cancer podcast on iTunes or Spotify.
Download interview transcript here
Show Notes
-The autopsy that changed Neal's life [01:12]
-The connection between diet and cancer [04:16]
-The danger of disempowering cancer patients [06:01]
-Learning to crave healthy food [08:05]
-How people get addicted to cheese [10:19]
-The harmful effects of estrogen in dairy [12:52]
-How to reduce painful menstrual cramps [16:20]
-Reversing endometriosis in 6 weeks with plant-based nutrition [19:29]
-Major issues caused by eating animals [23:29]
-Plant iron vs animal iron (heme iron) [25:24]
-IGF-1 from animal foods promotes cancer growth [26:36]
-How animal food leads to ED and lower sperm count [29:41]
-Is cholesterol good or bad? [32:51]
-Dr. Barnard's favorite daily plant-based meals [34:34]
-A pep talk for cancer patients and practitioners from Dr. Barnard [38:16]
Studies mentioned in the interview:
Women consuming high-fat dairy have a 49% higher likelihood of dying of breast cancer
Dietary fat increases estrogen in women
Connect with Dr. Barnard:
Barnard Medical Center
Twitter
Facebook
Instagram
Selected Books by Dr. Neal Barnard:
Your Body in Balance
Dr. Neal Barnard's Program for Reversing Diabetes
The Cheese Trap
…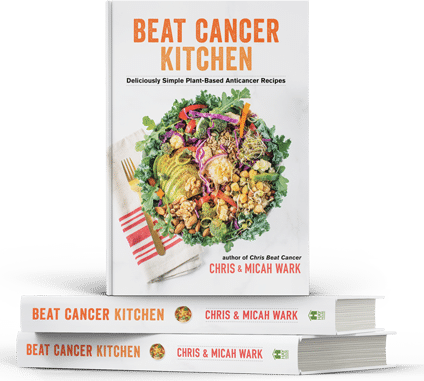 Beat Cancer Kitchen: My New Recipe Book,
Deliciously Simple Plant-Based Anti-Cancer Recipes
Get it on Amazon here
Beat Cancer Daily
365 Days of Inspiration, Encouragement, and Action Steps to Survive and Thrive
Get it on Amazon here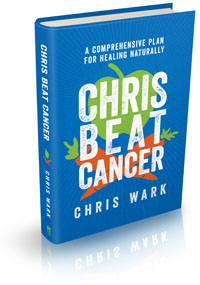 Chris Beat Cancer: A Comprehensive Plan for Healing Naturally,
published by Hay House, is a National Bestseller as ranked by USA Today, The Wall Street Journal, and Publishers Weekly!
Get it on Amazon here
, or anywhere books are sold.
I've interviewed over 60 people who've healed all types and stages of cancer. Check them out
here
. Or use the search bar to find survivors of specific cancer types.
I also created a coaching program for cancer patients, caregivers and anyone who is serious about prevention called SQUARE ONE. It contains the step-by-step strategies used by myself and everyone I know who has healed cancer with nutrition and natural, non-toxic therapies.
Watch SQUARE ONE Module 1 for free here
(((c)))
Chris Beat Cancer is reader-supported. If you purchase a product through a link on this site I may receive compensation from the affiliate partner (like Amazon). Your support helps fund this blog and my mission so my team and I can continue to do the work that we do. Thank you!