Ryan Cole, MD is a board-certified Anatomy and Clinical Pathologist, with Fellowships in Surgical Pathology and Dermatopathology. He did Ph.D. research in Immunology with subsequent training at the Mayo Clinic. Dr. Cole has seen over 500,000 patients in his 26-year career and runs the largest independent medical lab in the State of Idaho and one of the largest in the Pacific Northwest.
There are many drugs on the market known to increase the risk of cancer and Dr. Ryan Cole was one of the first to sound the alarm about the increase in cancers coming through his lab after the rollout of certain experimental emergency-use injectable drugs in 2021. You know the ones.
And for speaking out against these dangerous new drugs that were rushed to market with no long-term safety testing (and no testing for carcinogenicity), he has been attacked, slandered, lost significant income, and has mounting legal bills.
Dr. Ryan Cole is a brilliant and courageous physician who is committed to telling the truth about what's happening. He has risked his reputation and career to do this. He has nothing to gain and everything to lose.
Dr. Cole would have more money today and a "good reputation" if he had kept quiet about his findings. It was an honor to share the stage and to spend time with him behind the scenes.
My interview with Dr. Cole was censored by YouTube immediately after we uploaded it for "violating community guidelines" before anyone even saw it. And my YouTube account is currently locked for 7 days, during which time I can't post any new videos.
YouTube also banned my interview with Dr. Stephanie Seneff last year.
Remember, at no time in history have the people censoring information been the good guys.
This interview is a must-watch.
Please note: My microphone setup failed on the road (argh) and I had to use the built-in iPhone mic, which picked up a lot of wind noise. We were able to reduce the wind noise in editing, but we sound like we are in a tin can. Ladies and gentlemen, I am a professional. Enjoy!
Show Notes
-Dr. Cole's background and education [0:27]
-The correlation between mRNA injections and increased cancer rates [1:50]
-The uptick in cancer diagnosis by cancer type [4:20]
-The importance of preserving medical freedom [9:25]
-Immuno and T-cell suppression after the mRNA injection [16:00]
-How cancer is created in your body [17:25]
-Other health issues after mRNA injections [18:30]
-Can offspring be affected by mRNA injections? [23:15]
-How synthetic mRNA is reproduced in the body [26:07]
-Knowing the truth empowers your decisions [29:35]
-Focus on strengthening your immune system [31:45]
-Increase of myocarditis, arterial injury, and amyloid clots in young people [32:20]
-Nattokinase helps break down the amyloid clots [36:28]
-Why we should be highly skeptical of any new drug [38:30]
-The importance of cutting out inflammatory foods [40:45]
-Fear is an opportunity for you to be courageous [42:12]
You can donate to help Dr. Ryan Cole with legal expenses at www.rcolemd.com
Resources from this interview:
Website: rcolemd.com
Cole Diagnostic Laboratory Sciences
Long-term symptoms from mRNA injection
Report vaccine injury to the VAERS System
Related posts:
Doctors and scientists speaking out against the largest drug experiment in history
Dr. Stephaine Seneff on the toxic legacy of glyphosate and concerns with mRNA injections
….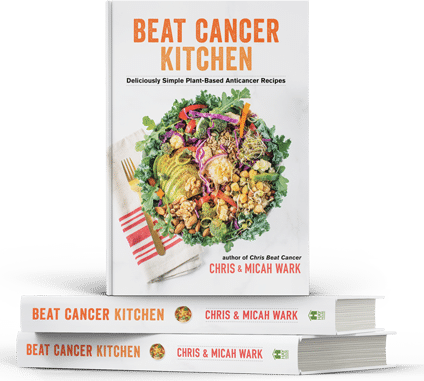 Beat Cancer Kitchen: My New Recipe Book,
Deliciously Simple Plant-Based Anti-Cancer Recipes
Get it on Amazon here
Beat Cancer Daily
365 Days of Inspiration, Encouragement, and Action Steps to Survive and Thrive
Get it on Amazon here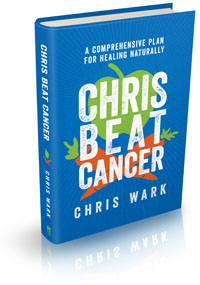 Chris Beat Cancer: A Comprehensive Plan for Healing Naturally,
published by Hay House, is a National Bestseller as ranked by USA Today, The Wall Street Journal, and Publishers Weekly!
Get it on Amazon here
, or anywhere books are sold.
I've interviewed over 60 people who've healed all types and stages of cancer. Check them out
here
. Or use the search bar to find survivors of specific cancer types.
I also created a coaching program for cancer patients, caregivers and anyone who is serious about prevention called SQUARE ONE. It contains the step-by-step strategies used by myself and everyone I know who has healed cancer with nutrition and natural, non-toxic therapies.
Watch SQUARE ONE Module 1 for free here
(((c)))
Chris Beat Cancer is reader-supported. If you purchase a product through a link on this site I may receive compensation from the affiliate partner (like Amazon). Your support helps fund this blog and my mission so my team and I can continue to do the work that we do. Thank you!