"The rates of autism have been going up exactly in step with the rise in glyphosate usage in core crops. It's a stunning correlation." -Stephanie Seneff, PhD
Dr. Stephanie Seneff is a Senior Research Scientist at MIT. She holds a degree in biology, and a PhD in electrical engineering and computer science from MIT. Her current research interests are on the role of nutritional deficiencies and toxic chemicals in disease, with a focus on the mineral sulfur and the herbicide glyphosate. She is the author of a new book titled Toxic Legacy: How the Weedkiller Glyphosate is Destroying Our Health and the Environment.
Dr. Seneff is a brilliant and brave scientist. The first half of our interview is about her revelatory research on glyphosate. It's a much bigger problem than most people realize. In the second half of our interview she discusses her evidence-based concerns about the long-term effects of COVID-19 mRNA vaccines.
This interview was censored/deleted by YouTube. Enjoy!

Show Notes:
Researching toxic links to autism [2:00]
In 2012 she discovers glyphosate and RoundUp [5:12]
The "correlation does not equal causation" cliche
The US uses more glyphosate per person than any other country [11:08]
How long does glyphosate stay in the environment? [13:12]
Mexico banning glyphosate by 2024 [15:13]
"Non-GMO" food  is not glyphosate free [16:37]
The highest glyphosate foods (one is hummus!) [18:35]
What glyphosate does to your body [20:34]
How glyphosate interferes with gluten and casein digestion [25:56]
How to protect yourself and detoxify glyphosate [28:57]
Eat high sulfur foods like garlic and cruciferous vegetables [34:25]
Cancer to the Rescue? [36:56]
Additional helpful anti-glyphosate foods [38:00]
Glyphosate's possible link to brain disease [39:21]
Glycine could help [40:12]
Dr. Seneff's concerns about the long term risks of mRNA vaccines [41:44]
Spike protein is not harmless, it is extremely toxic [45:51]
The mechanisms by which mRNA can be converted into DNA [49:00]
The spike protein myocarditis connection [54:45]
The spike protein autoimmune disease connection [55:52]
How your innate immune system protects you against infection [1:00:00]
Antibody-dependent Enhancement (vaccine backfire) [1:03:05]
D-dimer testing shows evidence of blood clots after mRNA vaccine [1:04:41]
Highly specific vaccine-produced antibodies don't recognize variants [1:06:30]
Unprecedented censorship against doctors and scientists [1:11:15]
Israel agreed to not track vaccine reactions [1:14:25]
Dispelling fear with the truth [1:15:38]
Get Dr. Stephanie Seneff's book:
Toxic Legacy: How the Weedkiller Glyphosate Is Destroying Our Health and the Environment
Read Dr. Seneff's insightful cancer article:
Cancer to the Rescue?
Read Dr. Seneff's paper co-authored with Dr. Greg Nigh:
Worse Than the Disease? Reviewing Some Possible Unintended Consequences of the mRNA Vaccines Against COVID-19
Dr. Charles Hoff reports D-dimer verified blood clotting in 62% of his patients after COVID-19 vaccination
See my COVID-19 resource page for more interviews with doctors and scientists
…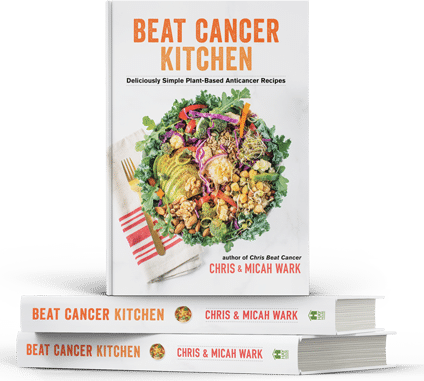 Beat Cancer Kitchen: My New Recipe Book,
Deliciously Simple Plant-Based Anti-Cancer Recipes
Get it on Amazon here
Beat Cancer Daily
365 Days of Inspiration, Encouragement, and Action Steps to Survive and Thrive
Get it on Amazon here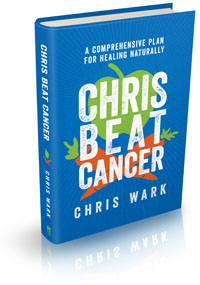 Chris Beat Cancer: A Comprehensive Plan for Healing Naturally,
published by Hay House, is a National Bestseller as ranked by USA Today, The Wall Street Journal, and Publishers Weekly!
Get it on Amazon here
, or anywhere books are sold.
I've interviewed over 60 people who've healed all types and stages of cancer. Check them out
here
. Or use the search bar to find survivors of specific cancer types.
I also created a coaching program for cancer patients, caregivers and anyone who is serious about prevention called SQUARE ONE. It contains the step-by-step strategies used by myself and everyone I know who has healed cancer with nutrition and natural, non-toxic therapies.
Watch SQUARE ONE Module 1 for free here
(((c)))
Chris Beat Cancer is reader-supported. If you purchase a product through a link on this site I may receive compensation from the affiliate partner (like Amazon). Your support helps fund this blog and my mission so my team and I can continue to do the work that we do. Thank you!