The bridge between fear, which is unknowing, and faith, which is healing, is knowledge.
-Dr. Thomas Lodi
Dr. Thomas Lodi started his career over 35 years ago as a clinical psychologist then became a medical doctor of internal medicine. After realizing that most of his patients' medical issues were not resolved with pharmaceuticals, Dr. Lodi made shifted to holistic medicine.
Today, Dr. Lodi practices as an integrative oncologist. He is also certified in Insulin Potentiation Therapy (IPT), oxidative, and chelation therapies. Dr. Lodi has founded many holistic clinics around the world including, An Oasis of Healing clinic in Mesa, Arizona.
"A woman was brought into our clinic on a gurney and she had just come from her oncologist who told her she had three weeks to live, which is sorcery, by the way. You don't ever say such things; you cast a spell on someone. It's a spell. And that makes those guys in the white coats witches and warlocks. And they're not innocent. They know what they are doing." -Dr. Thomas Lodi
Dr. Lodi does not mince words! He is a brilliant and courageous physician with decades of experience and wisdom to share. This conversation goes deep, especially on faith and belief.
Enjoy!
Watch our interview below, or listen to it on the Chris Beat Cancer podcast on iTunes or Spotify.
Show Notes
Dr. Lodi's early days [1:10]
Where allopathic medicine shines [4:03]
Why Dr. Lodi left conventional medicine [5:40]
A new career and a new clinic in New York [10:30]
Dr. Lodi's philosophy on health, healing, and cancer [15:03]
Giving power back to patients [21:32]
The most effective cancer therapies [25:56]
You have to stop making cancer [26:40]
Targeting and eliminating cancer without harm [29:25]
Waking up the immune system [33:33]
Healing happens at home [38:13]
Three important aspects of healing [40:11]
The damage of toxic relationships [42:36]
The hallmarks of patients who do exceptionally well [45:22]
"Do you want to live?" [50:45]
Secondary Gain: the benefits of staying sick [52:23]
Living and dying on your own terms [53:50]
Your body is self-healing [55:54]
The difference between believing and knowing that healing is possible [57:45]
"You've got to increase your knowledge until you know."
Connect with Dr. Lodi:
Books referenced in the interview:
…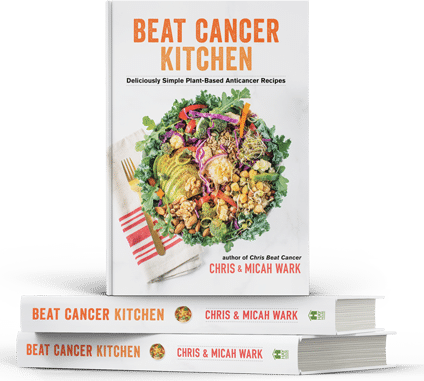 Beat Cancer Kitchen: My New Recipe Book,
Deliciously Simple Plant-Based Anti-Cancer Recipes
Get it on Amazon here
Beat Cancer Daily
365 Days of Inspiration, Encouragement, and Action Steps to Survive and Thrive
Get it on Amazon here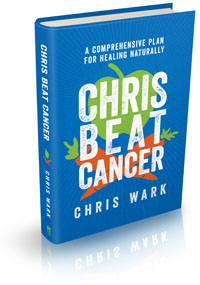 Chris Beat Cancer: A Comprehensive Plan for Healing Naturally,
published by Hay House, is a National Bestseller as ranked by USA Today, The Wall Street Journal, and Publishers Weekly!
Get it on Amazon here
, or anywhere books are sold.
I've interviewed over 60 people who've healed all types and stages of cancer. Check them out
here
. Or use the search bar to find survivors of specific cancer types.
I also created a coaching program for cancer patients, caregivers and anyone who is serious about prevention called SQUARE ONE. It contains the step-by-step strategies used by myself and everyone I know who has healed cancer with nutrition and natural, non-toxic therapies.
Watch SQUARE ONE Module 1 for free here
(((c)))
Chris Beat Cancer is reader-supported. If you purchase a product through a link on this site I may receive compensation from the affiliate partner (like Amazon). Your support helps fund this blog and my mission so my team and I can continue to do the work that we do. Thank you!