Dr. William Li, is a renowned doctor, scientist, and angiogenesis expert. His groundbreaking work has impacted more than 70 diseases – including cancer, diabetes, blindness, heart disease, and obesity. Dr Li's wildly popular TED Talk "Can we eat to starve cancer" has garnered more than 11 million views. I've been a fan of Dr Li since I first saw his TED talk in 2010.
Dr. Li has held faculty appointments at Harvard and Tufts University and founded Eat to Beat Cancer, which is a community of 60,000+ people who are passionate about using diet to fight cancer.
Angiogenesis is the process by which tumors form new blood vessels to grow, but there are anti-angiogenic compounds in food that block this process!
And those were many of the same foods I ate every day to help my body heal.
Coincidence? I think not.
Please enjoy my interview with Dr. Li as he shares his amazing deep knowledge of anti-cancer nutrition science with you and the power of anti-angiogenic foods!
Watch below or listen on iTunes, Stitcher, or Spotify.
Download interview transcript here.
Show Notes:
-How he came in to the field of angiogenesis and food as medicine [03:33]
-Plant-based Japanese farmers have high levels of anticancer compounds in their urine [6:40]
-The consequences of 10,000 daily DNA mistakes in your body [09:38]
-What happens when cancer cells get too smart [11:10]
-The Industrialized world's assault on our defense system [14:14]
-Using the power of knowledge to protect our fortress [19:08]
-A drink containing hundreds of natural defensive molecules [21:22]
-An anti-angiogenic food so good for your gut…it's nuts! [27:24]
-The romanticized fictional fantasy of the hunter/gatherer diet [30:17]
-How a Mediterranean delicacy became a cancer-fighting staple [33:35]
-Why technique can be just as important as consumption [40:00]
-The one question medical school didn't teach Dr. Li how to answer [43:11]
-New research exposing how to "right the scales" in our body [50:00]
Connect with Dr. Li:
–www.eattobeat.org
Additional Links from the Interview:
-Dr Li's TED Talk "Can we eat to starve cancer"
–Study by Ted Fotsis on the anticancer compound genestein in Japanese farmers urine
–EPA suppressing report about formaldehyde 
–Eating tree nuts cut colon cancer death risk in half
–Akkermansia gut bacteria help immunotherapy drug work better
…
Please LIKE and Share. Add your thoughts below!
----------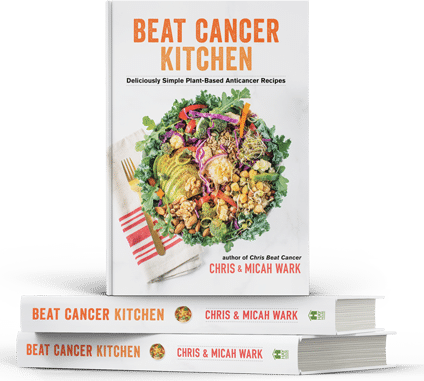 Beat Cancer Kitchen: My New Recipe Book, Deliciously Simple Plant-Based Anti-Cancer Recipes. Get it on Amazon here

----------
Beat Cancer Daily 365 Days of Inspiration, Encouragement, and Action Steps to Survive and Thrive. Get it on Amazon here

----------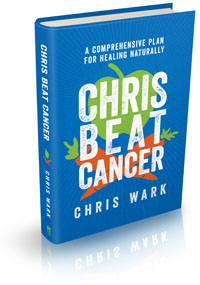 Chris Beat Cancer:
A Comprehensive Plan for Healing Naturally, published by Hay House, is a National Bestseller as ranked by USA Today, The Wall Street Journal, and Publishers Weekly! Get it on Amazon here or anywhere books are sold.
I've interviewed over 60 people who've healed all types and stages of cancer. Check them out here. Or use the search bar to find survivors of specific cancer types.
I also created a coaching program for cancer patients, caregivers and anyone who is serious about prevention called SQUARE ONE. It contains the step-by-step strategies used by myself and everyone I know who has healed cancer.
Watch SQUARE ONE Module 1 for free here
(((c)))
Chris Beat Cancer is reader-supported. If you purchase a product through a link on this site I may receive compensation from the affiliate partner (like Amazon). Your support helps fund this blog and my mission so my team and I can continue to do the work that we do. Thank you!