Elissa is a 25-year holistic Hodgkin's lymphoma survivor, nutritionist, and author of the book Cancer Hacks: A Holistic Guide to Overcoming Your Fears and Healing Cancer.
Elissa took an integrative holistic approach and reversed her cancer, then a few years later her husband got cancer and did everything the doctors said, but did not survive. :(
Elissa has done a number of remarkable things over the years including creating cleanse programs for restaurants in the Los Angeles area: Café Gratitude, M Café, and Erewhon Market. And she even has menu items named after her at Café Gratitude called 'Elissa Goodman's Thyroid Juice' and a salad she created called 'I Am Cleansed'.
Elissa has a fascinating story and so much valuable survivor wisdom to share. I know you are going to love this interview. Enjoy!
Watch below or listen to this interview on the Chris Beat Cancer podcast on iTunes or Spotify.
Download interview transcript here
Show Notes
-Elissa's lymphoma story [02:33]
-Elissa's husband gets Non-Hodgkin's lymphoma [07:37]
-Managing healthy eating for children [12:20]
-Navigating diets [14:52]
-The importance of self love & emotional healing [19:33]
-A detoxing/cleansing lifestyle…and glutathione [26:00]
-How cancer changed Elissa for the better [28:37]
-Major influencers in Chris & Elissa's healing journeys [30:08]
-Secrets on keeping yourself vibrant on a daily basis [37:39]
Links mentioned in interview:
L.A. area: Café Gratitude, M Café, Erewhon Market
Pure Synergy Superfoods
Radical Remission by Kelly Turner
The China Study by T. Colin Campbell
Mind Over Medicine by Lissa Rankin
Dr. Richard Schulze
Rancho La Puerta
Connect with Elissa:
Cancer Hacks book
Website
Twitter
Instagram
YouTube
SOUP Cleanse
7-Day Reset Cleanse
Interviews with more holistic lymphoma survivors here
…
Please LIKE and Share. Add your thoughts below!
----------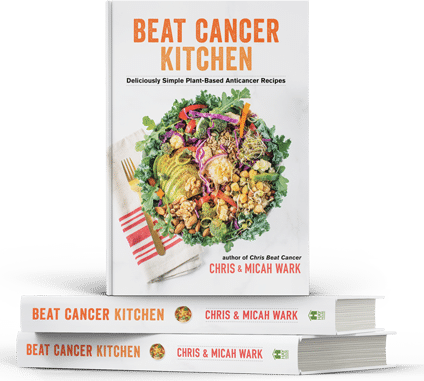 Beat Cancer Kitchen: My New Recipe Book, Deliciously Simple Plant-Based Anti-Cancer Recipes. Get it on Amazon here

----------
Beat Cancer Daily 365 Days of Inspiration, Encouragement, and Action Steps to Survive and Thrive. Get it on Amazon here

----------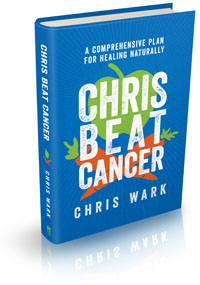 Chris Beat Cancer:
A Comprehensive Plan for Healing Naturally, published by Hay House, is a National Bestseller as ranked by USA Today, The Wall Street Journal, and Publishers Weekly! Get it on Amazon here or anywhere books are sold.
I've interviewed over 60 people who've healed all types and stages of cancer. Check them out here. Or use the search bar to find survivors of specific cancer types.
I also created a coaching program for cancer patients, caregivers and anyone who is serious about prevention called SQUARE ONE. It contains the step-by-step strategies used by myself and everyone I know who has healed cancer.
Watch SQUARE ONE Module 1 for free here
(((c)))
Chris Beat Cancer is reader-supported. If you purchase a product through a link on this site I may receive compensation from the affiliate partner (like Amazon). Your support helps fund this blog and my mission so my team and I can continue to do the work that we do. Thank you!