My guest on the podcast today is the Green Smoothie Girl Robyn Openshaw!
Robyn has a been a leader in the whole food nutrition movement since she founded her site (www.greensmoothiegirl.com) in 2007, and has impacted millions of people around the world.
When Robyn was a teenager, two of her family members were diagnosed with cancer, one chose nutrition and natural therapies, the other chose chemo… I won't spoil the ending. I'll let you hear it from Robyn.
Fast forward a decade, when Robyn was in her twenties, she was 70 lbs overweight, suffering from multiple chronic diseases and had a newborn son who was failing to thrive. Nutrition saved them both.
"If you are an oncologist, you are in a very real sense, a salesman. You are selling the idea that eating some chemicals, or shooting some chemical in your veins, and burning your tissues with carcinogenic rays is going to cure cancer." -Robyn Openshaw
Robyn does not mince words when it comes to her opinion of the cancer industry. We also talk about her three year research project traveling the world visiting alternative cancer clinics, her personal experience treating her skin cancer with black salve, and more.
You're gonna love this conversation. :)
Show Notes
-Watching her family members treat cancer in different ways
-Healing her sick body and her sick baby with nutrition
-Why she started a web site
-Being on the TV show Wife Swap
-Is it "God's will" if a cancer patient dies from cancer treatments?
-How overdaignosis has made the cancer industry look better
-A fascinating story about stuffing emotions and throat cancer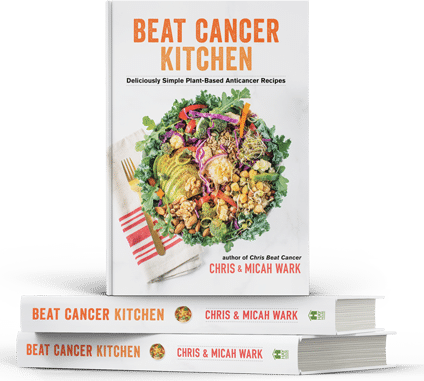 Beat Cancer Kitchen: My New Recipe Book,
Deliciously Simple Plant-Based Anti-Cancer Recipes
Get it on Amazon here
Beat Cancer Daily
365 Days of Inspiration, Encouragement, and Action Steps to Survive and Thrive
Get it on Amazon here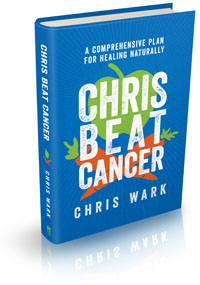 Chris Beat Cancer: A Comprehensive Plan for Healing Naturally,
published by Hay House, is a National Bestseller as ranked by USA Today, The Wall Street Journal, and Publishers Weekly!
Get it on Amazon here
, or anywhere books are sold.
I've interviewed over 60 people who've healed all types and stages of cancer. Check them out
here
. Or use the search bar to find survivors of specific cancer types.
I also created a coaching program for cancer patients, caregivers and anyone who is serious about prevention called SQUARE ONE. It contains the step-by-step strategies used by myself and everyone I know who has healed cancer with nutrition and natural, non-toxic therapies.
Watch SQUARE ONE Module 1 for free here
(((c)))
Chris Beat Cancer is reader-supported. If you purchase a product through a link on this site I may receive compensation from the affiliate partner (like Amazon). Your support helps fund this blog and my mission so my team and I can continue to do the work that we do. Thank you!