You cannot heal as long as you carry a grudge, judgmental thoughts about things that happened in your life that you cannot forgive, or deep feelings of guilt and shame. – Dr. Henning Saupe
Dr. Henning Saupe, founder of the Arcadia Clinic in Bad Emstal Germany, has spent the last 25 years treating cancer patients with holistic, naturopathic, and integrative therapies.
Dr. Saupe is an expert in insulin potentiation therapy, hyperthermia, botanical and low-dose chemo infusions, PEMF therapy, oxygen and ozone therapies, detox and orthomolecular medicine, meditation, yoga, and psycho-oncology.
We cover many of those therapies in detail as well as the lack of medical freedom in countries like the US and the UK, the paradox of chemo, the mental/spiritual/emotional connection to health and disease, and so much more.
Watch our interview with accidentally perfect symmetrical composition below, or listen to it on the Chris Beat Cancer podcast on iTunes or Spotify.
Special thanks to SQUARE ONE Member Kathryn Doherty for the introduction. Enjoy!
Download interview transcript here.
Show Notes
-Dr. Saupe's fascination with the phenomenon of life [01:19]
-Medical freedom in Germany [04:08]
-How naturopathic oncology "picked" Dr. Saupe [08:03]
-Mistletoe therapy [11:00]
-The major contributing factors to metastatic cancer [13:20]
-Hyperthermia explained [15:02]
-Localized hyperthermia [21:00]
-IV Chinese Wormwood (Artesunate) and IV Turmeric [21:57]
-Are high fevers dangerous? [23:22]
-IPT Insulin Potentiation Therapy with botanicals or low dose chemo [27:00]
-Additional therapies [30:55]
-Why blood testing for heavy metals is better than hair testing [33:00]
-The value of live blood analysis (Dark Field Microscopy) [34:13]
-Chemotherapy often paralyzes white blood cells (!!!) [36:23]
-Leaky gut and bacteria in the blood [38:20]
-Emotional healing and physical healing [40:47]
-"Make peace with fear. Fear must not own us." [46:13]
-How cancer becomes a disease [48:30]
-Why most common cancers cannot be cured with chemotherapy [52:52]
-The chemotherapy paradox [55:40]
-The 'new strategy' of treating advanced cancer gently [56:26]
Dr. Henning Saupe links:
Arcadia Clinic
Dr. Saupe's Cancer Field Theory video
…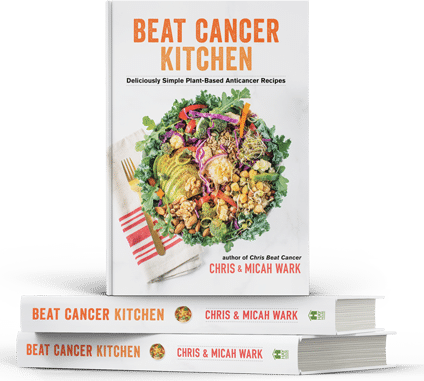 Beat Cancer Kitchen: My New Recipe Book,
Deliciously Simple Plant-Based Anti-Cancer Recipes
Get it on Amazon here
Beat Cancer Daily
365 Days of Inspiration, Encouragement, and Action Steps to Survive and Thrive
Get it on Amazon here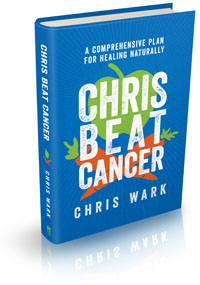 Chris Beat Cancer: A Comprehensive Plan for Healing Naturally,
published by Hay House, is a National Bestseller as ranked by USA Today, The Wall Street Journal, and Publishers Weekly!
Get it on Amazon here
, or anywhere books are sold.
I've interviewed over 60 people who've healed all types and stages of cancer. Check them out
here
. Or use the search bar to find survivors of specific cancer types.
Chris Beat Cancer is reader-supported. If you purchase a product through a link on this site I may receive compensation from the affiliate partner (like Amazon). Your support helps fund this blog and my mission so my team and I can continue to do the work that we do. Thank you!