Abigail Holt-Jennings was diagnosed with stage III breast cancer in June 2016. After a full mastectomy, the cancer came back in her lymph nodes and lungs and she was diagnosed stage IV.
Then she had a miraculous healing experience and all of her cancer disappeared, which was confirmed by two PET scans!
Abigail has an amazing, faith-filled, miraculous healing story. Enjoy!
(It's also on the Chris Beat Cancer podcast in iTunes, and Spotify)
Show Notes
-Abigail's healing vision [02:27]
-"This is going to be a great line in my book one day" [07:18]
-Can God be glorified in sickness? [09:34]
-Seeking God through healing prayer [13:12]
-An Indiana Jones type discovery [19:29]
-Finding support groups full of hope, not hopelessness [25:06]
-What are you believing? [27:21]
-Faith has its finest hour in the midst of fear [33:28]
-The importance of staying in the now [38:01]
-Being delivered to be a deliverer [41:37]
-How fear tries to abort our destiny [46:23]
Selected links from this interview:
The Conversation in Heaven by Abigail Holt-Jennings
The Best Exercise for Your Immune System: Rebounding
The Cancer Answer by Albert Carter
The Miracles of Rebound Exercise by Albert Carter
Healing Strong
Connect with Abigail Holt-Jennings
Jumpology Website
Jumpology Facebook Page
A Girl of Hope Website
…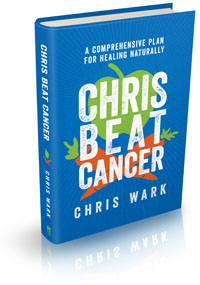 Chris Beat Cancer: A Comprehensive Plan for Healing Naturally,
published by Hay House, is a National Bestseller as ranked by USA Today, The Wall Street Journal, and Publishers Weekly!
Get it on Amazon here
, or anywhere books are sold.
I've interviewed over 60 people who've healed all types and stages of cancer. Check them out
here
. Or use the search bar to find survivors of specific cancer types.
Chris Beat Cancer is reader-supported. If you purchase a product through a link on this site I may receive compensation from the affiliate partner (like Amazon). Your support helps fund this blog and my mission so my team and I can continue to do the work that we do. Thank you!