Ann Fonfa is a 28-year holistic survivor of stage 4 breast cancer and founder of the Annie Appleseed Project, a non-profit that provides information, education, advocacy, and awareness on complementary and alternative medicine (CAM) and natural therapies for cancer.
Ann organizes the Annie Appleseed Alternative Cancer Conference in West Palm Beach Florida.
I've spoken at this event and it is fantastic. Definitely worth attending if you can make it.
I know you'll enjoy this interview with Ann. She's a wealth of knowledge and has an amazing story! Watch our interview below, or listen to it on the Chris Beat Cancer podcast on iTunes or Spotify.
Show Notes:
-The Annie Appleseed CAM Conference [01:31]
-Ann's  25th "cancerversary" [03:11]
-Ann's lumpectomy and extreme sensitivity to chemicals [04:58]
-Moving into a focused plan of attack after refusing chemo and radiation [07:22]
-The information Ann gathered while on a quest to cure her own cancer [09:23]
-25 chest wall tumors and meeting Dr. George Wong [11:53]
-Additional things that reduce chest wall tumors and experimenting with CBD oil [15:53]
-Ann's diet and supplement regimen while working with Dr. Wong [18:52]
-A non-intimidating way to incorporate at exercise [21:10]
-Foods and exercise for preventing heart disease, cancer, diabetes, and premature death [25:16]
-How a call from a stranger 25 years ago changed everything [26:08]
-You might be surprised to know when cancer starts to metastasize [28:32]
-Ann's disciplined response to dealing with her recurrence [30:32]
-Why Ann started the Annie Appleseed Project [32:21]
-The two most important Ann's in the cancer world! [34:24]
-What Ann tells people when they have just been diagnosed with cancer [35:09]
Selected links from the interview
Annie Appleseed Project
Facebook: www.facebook.com/AnnieAppleseedProject/
YouTube: www.youtube.com/user/annieappleseedpr
Dr. George Y.C. Wong, PhD, Herbalist, Specialist in Chinese Medicine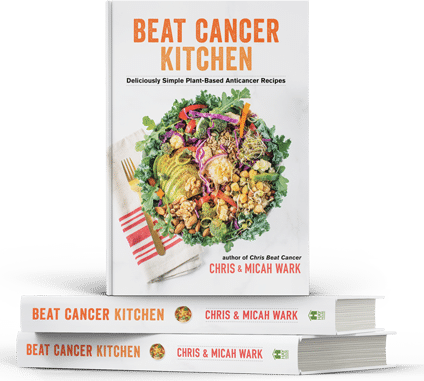 Beat Cancer Kitchen: My New Recipe Book,
Deliciously Simple Plant-Based Anti-Cancer Recipes
Get it on Amazon here
Beat Cancer Daily
365 Days of Inspiration, Encouragement, and Action Steps to Survive and Thrive
Get it on Amazon here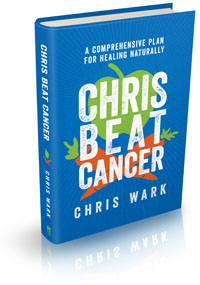 Chris Beat Cancer: A Comprehensive Plan for Healing Naturally,
published by Hay House, is a National Bestseller as ranked by USA Today, The Wall Street Journal, and Publishers Weekly!
Get it on Amazon here
, or anywhere books are sold.
I've interviewed over 60 people who've healed all types and stages of cancer. Check them out
here
. Or use the search bar to find survivors of specific cancer types.
I also created a coaching program for cancer patients, caregivers and anyone who is serious about prevention called SQUARE ONE. It contains the step-by-step strategies used by myself and everyone I know who has healed cancer with nutrition and natural, non-toxic therapies.
Watch SQUARE ONE Module 1 for free here
(((c)))
Chris Beat Cancer is reader-supported. If you purchase a product through a link on this site I may receive compensation from the affiliate partner (like Amazon). Your support helps fund this blog and my mission so my team and I can continue to do the work that we do. Thank you!