"We are what we repeatedly do. Excellence, therefore, is not an act but a habit." -Aristotle
Bill Buvens was diagnosed with stage IV colon and liver cancer in 2001. After refusing conventional treatment, Bill radically changed his diet and lifestyle in order to help heal his cancer. He started off by juicing for 90 days, then followed a raw food plant-based diet. Six months later the cancer was gone. He was completely healed.
Today, 21 years later, Bill is alive and thriving!
In our interview, Bill explains how he healed stage IV colon and liver cancer with fresh vegetable juices and raw food.
Every against-the-odds cancer survivor has invaluable wisdom to share and Bill Buvens is no exception. Enjoy!
Show Notes
-Bill's Stage 4 cancer diagnosis [0:50]
-Don't let your doctor pressure you into treatment [12:30]
-Bill's 90-day juice feast [15:00]
-Don't abdicate responsibility for your health [19:45]
-Bill's amazing blood test results [21:05]
-Implementing the Gerson Protocol [26:15]
-Discovering Dr. William Donald Kelly and proteolytic enzymes [27:50]
-Bill's cancer healing protocol [33:00]
-Do you want to live? [37:26]
-Healing is a marathon, not a sprint [42:17]
-Choose your path and focus on the future [48:50]
-"Moment by moment, day by day, I'm getting better in every way." [58:55]
-Determination is the key to healing [01:00:55]
-Bill's 7 underlying causes of cancer [01:02:35]
A reader of this blog has taken the time to translate this interview into
Bulgarian
.
Connect with Bill:
Referenced in the interview:
Flow
by Mihaly Csikszentmihalyi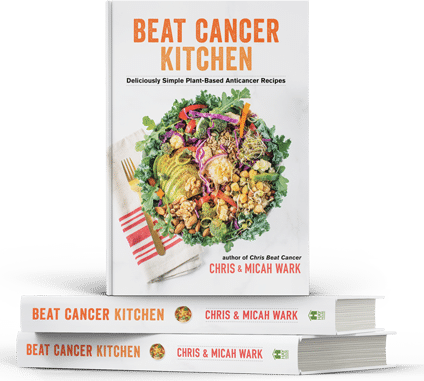 Beat Cancer Kitchen: My New Recipe Book,
Deliciously Simple Plant-Based Anti-Cancer Recipes
Get it on Amazon here
Beat Cancer Daily
365 Days of Inspiration, Encouragement, and Action Steps to Survive and Thrive
Get it on Amazon here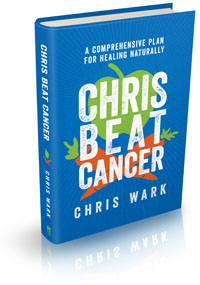 Chris Beat Cancer: A Comprehensive Plan for Healing Naturally,
published by Hay House, is a National Bestseller as ranked by USA Today, The Wall Street Journal, and Publishers Weekly!
Get it on Amazon here
, or anywhere books are sold.
I've interviewed over 60 people who've healed all types and stages of cancer. Check them out
here
. Or use the search bar to find survivors of specific cancer types.
I also created a coaching program for cancer patients, caregivers and anyone who is serious about prevention called SQUARE ONE. It contains the step-by-step strategies used by myself and everyone I know who has healed cancer with nutrition and natural, non-toxic therapies.
Watch SQUARE ONE Module 1 for free here
(((c)))
Chris Beat Cancer is reader-supported. If you purchase a product through a link on this site I may receive compensation from the affiliate partner (like Amazon). Your support helps fund this blog and my mission so my team and I can continue to do the work that we do. Thank you!