Joe Cross is an entrepreneur and filmmaker widely known for his award-winning 2011 documentary Fat, Sick & Nearly Dead and for creating a lifestyle revolution around juicing and eating whole plant foods. Joe lived with an autoimmune skin disease called chronic urticaria angioedema (hives with large patches of painful irritation and swelling) for 10 years. Fat, Sick, and Nearly Dead documents Joe's health transformation and disease reversal with a 60-day juice fast. The film has been seen by more than 30 million people worldwide. It is definitely worth watching!
In 2021 Joe took juicing to the next level by designing the Nama J2 Juicer, which has become my favorite juicer. It's a cold press juicer with a huge feeding container like a blender. You fill it up with your produce, close the lid, turn it on, and walk away! It requires very little prep time. No more feeding one tiny piece of produce at a time into a narrow chute. The Nama J2 is a juicing game-changer!
Learn more about the Nama J2 here
Use Coupon Code CHRIS10 for $55 off.
Joe Cross is a passionate and innovative advocate for health. I know you will enjoy this interview. Juice on!
Note: Zoom had a major glitch with a recent software update, which affected several of my recent interviews before my team caught it. As a result, my side is audio-only.
Watch our interview below, or listen to it on the Chris Beat Cancer podcast on iTunes or Spotify.

Show Notes
-The start of Joe's health journey [1:53]
-Most chronic diseases are reversible [12:10]
-Joe's inspirational journey on Fat, Sick, and Nearly Dead [13:05]
-The vicious cycle of disease and the virtuous cycle of healing [16:38]
-Chris' new favorite juicer the Nama J2 [21:20]
-Juicing sprouts with the Nama J2 [31:30]
-The efficiency of the Nama J2 [35:05]
-The 7-day juicing challenge [36:55]
-Juicing for optimal health [40:37]
Connect with Joe:
Website: namawell.com and rebootwithjoe.com
Facebook: Joe Cross
Instagram: @joethejuicer and @rebootwjoe
…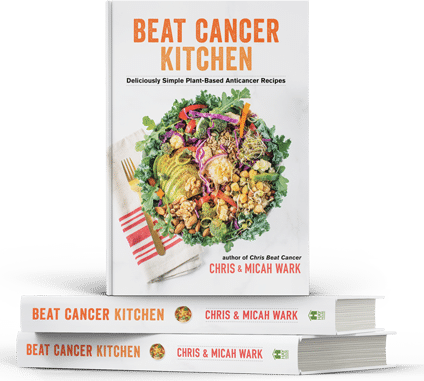 Beat Cancer Kitchen: My New Recipe Book,
Deliciously Simple Plant-Based Anti-Cancer Recipes
Get it on Amazon here
Beat Cancer Daily
365 Days of Inspiration, Encouragement, and Action Steps to Survive and Thrive
Get it on Amazon here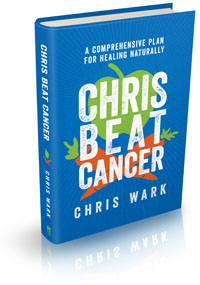 Chris Beat Cancer: A Comprehensive Plan for Healing Naturally,
published by Hay House, is a National Bestseller as ranked by USA Today, The Wall Street Journal, and Publishers Weekly!
Get it on Amazon here
, or anywhere books are sold.
I've interviewed over 60 people who've healed all types and stages of cancer. Check them out
here
. Or use the search bar to find survivors of specific cancer types.
I also created a coaching program for cancer patients, caregivers and anyone who is serious about prevention called SQUARE ONE. It contains the step-by-step strategies used by myself and everyone I know who has healed cancer with nutrition and natural, non-toxic therapies.
Watch SQUARE ONE Module 1 for free here
(((c)))
Chris Beat Cancer is reader-supported. If you purchase a product through a link on this site I may receive compensation from the affiliate partner (like Amazon). Your support helps fund this blog and my mission so my team and I can continue to do the work that we do. Thank you!