In 1997, Paula Black, was an athletic, seemingly healthy, successful 45-year-old. Then she was diagnosed with aggressive breast cancer. She was told that without a radical mastectomy, chemotherapy, and radiation she would only have 3-6 months to live.
With extensive research at the library (pre-internet and Google) and her husband's incredible support, Paula reversed terminal cancer in 12 months without conventional medicine!
Paula and I followed a very similar cancer healing journey that focused on treating the root causes of disease as well as embracing the natural laws of health and biblical truths. She adopted a mostly raw plant-based diet, changed her life, and trusted God to lead her in the process.
Today, over two decades later, Paula is still cancer-free and enjoying vibrant health.
Paula's amazing healing story is also available in her book, Life, Cancer and God.
Paula is well spring of wisdom, life, health, and joy. You will love her!!!
Watch below or listen on iTunes, Stitcher, or Spotify.
A reader of this blog has taken the time to translate this interview into Bulgarian.
Show Notes
-How Paula learned about cancer [02:41]
-The miracle that happened on the way down the conveyor belt [06:10]
-The "way of escape" that changed her life [11:38]
-She got worse before she got better [14:43]
-Things that can happen when you adopt a hardcore nutrition protocol [18:44]
-How our words and thoughts produce health and healing [24:59]
-The critical issues many cancer patients are reluctant to address [28:54]
-"Chemo is easy" [29:54]
-Empowering others to be victorious [36:44]
-"I will not be a victim" [39:45]
-"Death and life are in the power of the tongue" [41:00]
-The toxic things people hold on to [48:13]
Paula's banner verse
No temptation has overtaken you except such as is common to man; but God is faithful, who will not allow you to be tempted beyond what you are able, but with the temptation will also make the way of escape, that you may be able to bear it. -1 Corinthians 10:13
Connect with Paula
Her Book: Life, Cancer and God
Her Website: Winning Over Cancer
…
Please LIKE and Share. Add your thoughts below!
----------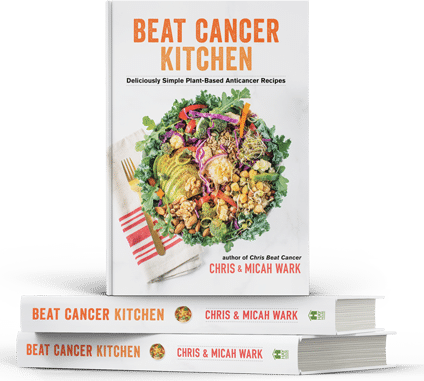 Beat Cancer Kitchen: My New Recipe Book, Deliciously Simple Plant-Based Anti-Cancer Recipes. Get it on Amazon here

----------
Beat Cancer Daily 365 Days of Inspiration, Encouragement, and Action Steps to Survive and Thrive. Get it on Amazon here

----------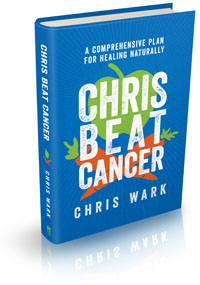 Chris Beat Cancer:
A Comprehensive Plan for Healing Naturally, published by Hay House, is a National Bestseller as ranked by USA Today, The Wall Street Journal, and Publishers Weekly! Get it on Amazon here or anywhere books are sold.
I've interviewed over 60 people who've healed all types and stages of cancer. Check them out here. Or use the search bar to find survivors of specific cancer types.
I also created a coaching program for cancer patients, caregivers and anyone who is serious about prevention called SQUARE ONE. It contains the step-by-step strategies used by myself and everyone I know who has healed cancer.
Watch SQUARE ONE Module 1 for free here
(((c)))
Chris Beat Cancer is reader-supported. If you purchase a product through a link on this site I may receive compensation from the affiliate partner (like Amazon). Your support helps fund this blog and my mission so my team and I can continue to do the work that we do. Thank you!