Rob Prior was diagnosed with stage III kidney cancer in 2013. A CT scan showed a 6.5cm tumor in his right kidney. Rob was advised not to disturb the tumor with a biopsy due to the risk of spreading the cancer.
Rob opted out of conventional cancer treatment. He made radical changes to his life: a whole food plant-based diet, exercise, quitting drinking, and changing his mindset. Thirteen months later he was completely healed!
Rob has a remarkable healing story and a lot of wisdom to share. This was a great conversation. Enjoy!
Watch our interview below, or listen to it on the Chris Beat Cancer podcast on iTunes or Spotify.
Show Notes
-Rob's Stage III kidney cancer symptoms and diagnosis [1:05]
-Build up your support team [7:48]
-Rob's anti-cancer protocol [13:28]
-Build up your army of killer T cells [14:15]
-Take massive action to heal [19:22]
-The power of the mind [21:46]
-Rob's progress check [25:15]
-Is your doctor an example of health? [33:18]
-Simoncini's cancer fungus connection [38:20]
-Healing takes time [41:10]
-Faulty training in conventional medicine [45:48]
-Most conventional doctors don't look for the root cause of disease [49:43]
-How your beliefs can trigger cancer growth [57:14]
-13 months to cancer-free! [01:00:31]
-Changing your life gets easier with time [1:06:12]
Other resources mentioned in the interview:
The Healing Power of Cancer by Rob Prior
Watch this video showing how T-cells kill cancer cells
The Biology of Belief by Bruce Lipton, Ph.D.
Love, Medicine & Miracles by Bernie Siegel, M.D.
More incredible survivor interviews here!
…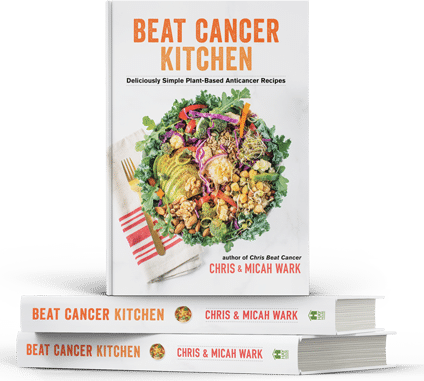 Beat Cancer Kitchen: My New Recipe Book,
Deliciously Simple Plant-Based Anti-Cancer Recipes
Get it on Amazon here
Beat Cancer Daily
365 Days of Inspiration, Encouragement, and Action Steps to Survive and Thrive
Get it on Amazon here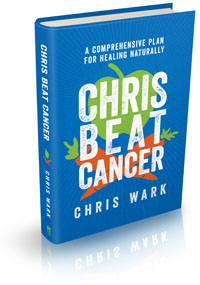 Chris Beat Cancer: A Comprehensive Plan for Healing Naturally,
published by Hay House, is a National Bestseller as ranked by USA Today, The Wall Street Journal, and Publishers Weekly!
Get it on Amazon here
, or anywhere books are sold.
I've interviewed over 60 people who've healed all types and stages of cancer. Check them out
here
. Or use the search bar to find survivors of specific cancer types.
I also created a coaching program for cancer patients, caregivers and anyone who is serious about prevention called SQUARE ONE. It contains the step-by-step strategies used by myself and everyone I know who has healed cancer with nutrition and natural, non-toxic therapies.
Watch SQUARE ONE Module 1 for free here
(((c)))
Chris Beat Cancer is reader-supported. If you purchase a product through a link on this site I may receive compensation from the affiliate partner (like Amazon). Your support helps fund this blog and my mission so my team and I can continue to do the work that we do. Thank you!