Teri Dale noticed a lump on her neck in 2014. She was diagnosed with Hodgkin's lymphoma in March 2016. She opted out of conventional treatment and made a decision to radically change her life and take control of her health. And within 9 months, her body had healed, and in December 2016 her PET scan was all clear!
Teri is now a Healing Strong group leader and I'm so excited to share her story with you.
Watch our interview below, or listen to it on the Chris Beat Cancer podcast on iTunes or Spotify.
Show Notes
-"How does somebody like me get cancer?" [01:39]
-A botched surgery exposes flaws in the medical system [07:27]
-The light bulb moment [13:48]
-Teri's cancer healing protocol [16:55]
-Rife healing frequencies [21:29]
-Advice to recently diagnosed cancer patients [24:34]
-The difference between life and death [29:04]
-Healing Strong holistic cancer support groups [32:10]
Selected links from interview:
Study on frequency devices for cancer
Dr. Kevin Conners on Rife and chemo
Healing Strong cancer support groups
Connect with Teri Dale:
www.teridale.com
Facebook page
More lymphoma healing stories here
…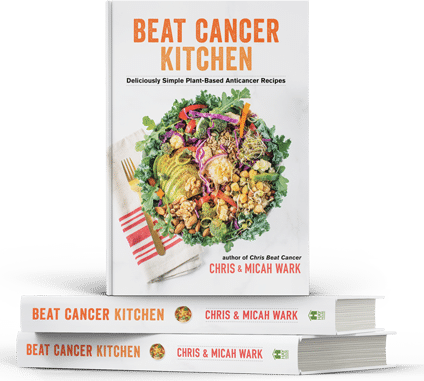 Beat Cancer Kitchen: My New Recipe Book,
Deliciously Simple Plant-Based Anti-Cancer Recipes
Get it on Amazon here
Beat Cancer Daily
365 Days of Inspiration, Encouragement, and Action Steps to Survive and Thrive
Get it on Amazon here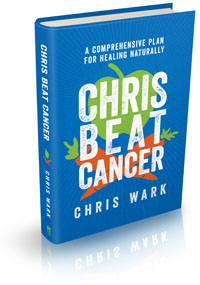 Chris Beat Cancer: A Comprehensive Plan for Healing Naturally,
published by Hay House, is a National Bestseller as ranked by USA Today, The Wall Street Journal, and Publishers Weekly!
Get it on Amazon here
, or anywhere books are sold.
I've interviewed over 60 people who've healed all types and stages of cancer. Check them out
here
. Or use the search bar to find survivors of specific cancer types.
Chris Beat Cancer is reader-supported. If you purchase a product through a link on this site I may receive compensation from the affiliate partner (like Amazon). Your support helps fund this blog and my mission so my team and I can continue to do the work that we do. Thank you!