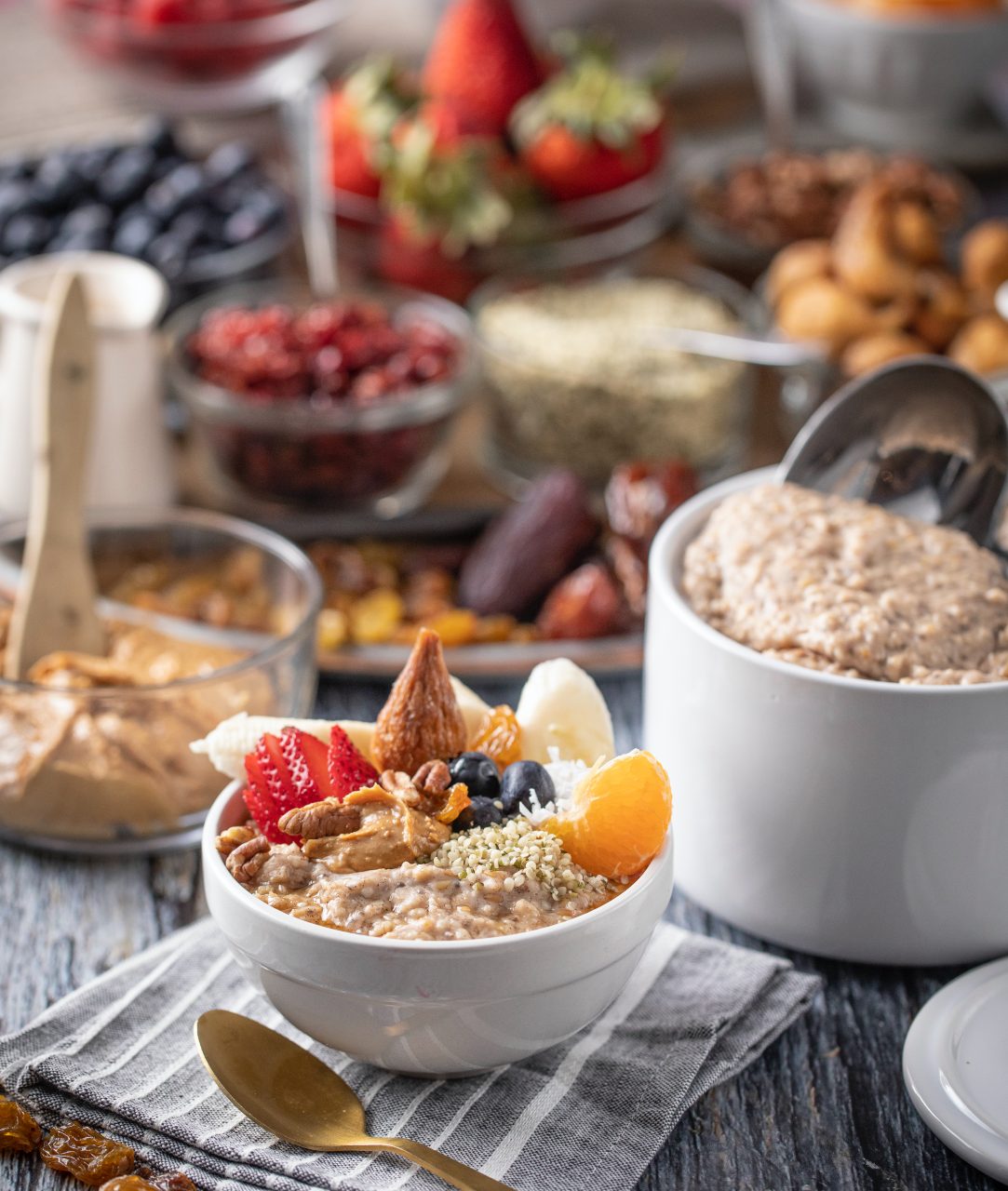 This recipe is from BEAT CANCER KITCHEN: Deliciously Simple Plant-Based Anticancer Recipes.
Supercharged Oatmeal (page 46)
The humble oat, a nutritious staple in the human diet for thousands of years, has been largely under-appreciated, and even demonized in recent years by people who appear to be terrified by the mere mention of this, or any (gulp) grain.
But the truth is that this Supercharged Oatmeal is truly the breakfast of champions. It's my go-to breakfast at home and when I travel. Oatmeal is easy to make; it will fill you up and give you steady energy all morning, and you can make it a different way every day. The combinations of nuts, seeds, fruits, and spices you can add are endless. Buffet-style oatmeal is great for the family – that way everybody can pick their own toppings.
Oats have the highest soluble fiber content of any grain, and it's a very special fiber. An immune-boosting polysaccharide known as beta-glucans, which are also found in barley, mushrooms and nutritional yeast. I also also take a beta-glucans supplement for immune support.
Serves 4 (Yields about 6 cups)
-2 cups rolled oats
-2 cups almond milk
-2 cups water
-4 tbsp ground flax
-4 tbsp whole or ground chia seeds
-1 tsp cinnamon
-1/4 tsp allspice
-Dried fruit options, such as black currants, goji berries, raisins, mulberries, sliced figs, or sliced apricots
-Sweetener, such as black strap molasses, date sugar, or maple syrup, to taste
-Fresh fruit toppings, such as blueberries, raspberries, strawberries, and bananas
-Nut/seed toppings, such as almonds, walnuts, pecans, hemp hearts, pumpkin seeds, or a dollop of nut butter
-Optional: 1 tsp of organic turmeric powder and 1 tsp of Bragg nutritional yeast
-For a delicious chocolatey twist, add 1/2 tbsp of raw cacao powder
*If you want to up the calories, add any nut or seed butter
Directions
1. Whisk together the oats, nut milk, water, flax, chia, cinnamon, allspice, and dried fruit of your choice in a medium pot over medium heat.
2. Cook until heated through and the mixture has thickened to your desired consistency, about 5 minutes.
3. Serve warm with your favorite toppings: sweetener, fresh fruit, nuts, and seeds.
Enjoy!
PRO TIP: Flax and chia seeds can be quickly ground in a small coffee grinder before adding to oatmeal for maximum freshness and nutritional potency.
NOTE: To make overnight oats, mix the core ingredients together in a covered bowl or Mason jar, refrigerate overnight, and enjoy cold or warmed up the next morning with fresh toppings.
Share your pics of my book or this recipe on social media and tag me @chrisbeatcancer #beatcancerkitchen :)
Which form of oats is best?
Oats come four ways: whole oat groats, steel-cut, rolled, and quick oats. Whole oat groats are the edible kernel of an oat with the hull removed, and they look a bit like a cross between a grain of rice and a grain of barley. Steel-cut oats are groats that have been chopped into two or three smaller pieces. Rolled oats are whole oat groats that have been steamed, rolled flat and lightly toasted, which is why they cook faster, in about five minutes. Quick oats are rolled then chopped into smaller bits so they cook the most quickly, after just a couple of minutes in hot water.
The nutrient content among all forms of oats is essentially the same, but because they are precooked, the carbohydrates in rolled oats and quick oats are absorbed more quickly by your body and have been found to raise blood sugar and insulin about 30% more than whole oat groats and steel-cut oats.
Based on that, one could make the case that whole oat groats and steel-cut oats are "healthier", but I often opt for rolled or quick oats due to their super-quick cook time. The most efficient way to prepare steel-cut oats is in a pressure cooker, which takes less than 30 minutes. You can also soak oats overnight in water or your favorite nut milk and serve them cold or warmed upon the stove.
A meta-analysis of 12 studies on nearly 800,000 people published by researchers at Harvard found that eating 70 grams of whole grains per day –  that's a large bowl of oatmeal – lowers the risk of death from cancer and heart disease by 20%.
Nutrition Facts:
Organic Hemp Hearts
10 grams of protein, 3 grams of fiber, omega 3 and 6 fatty acids, plus 45% of your magnesium and phosphorus, 110% of your manganese, 20% of your iron and zinc, 8% of your B6 and Folate, and 2% of your calcium. Get Canadian grown hemp hearts here.
Organic Chia Seeds
6 grams of protein, 6 grams of Omega-3, 10 grams of fiber, plus 10% of your magnesium, 14% of your calcium, and 8% of your iron. Get organic chia seeds here.
Organic Flax Seed
3 grams of protein, 2.8 grams of Omega-3, 4 grams of fiber, plus 5% of your magnesium, 3% of your calcium, and 5% of your iron. Get organic flax seeds here.
Organic Blackstrap Molasses
1 tbsp contains 20% of your daily potassium, 15% of your iron, 10% of your calcium, 10% of your B6, and 8% of your magnesium. Get organic blackstrap molasses here.
Organic berries
Berries have the highest concentration of anti-oxidants and anti-cancer compounds of any fruit. Blueberries, blackberries, raspberries, strawberries, mulberries, black currents, raisins… just get some berries on there!
Nutrition totals for my Supercharged Oatmeal
1 dry cup of oatmeal, plus all these superfood fixins, has 29 grams of protein, 25 grams of fiber, about 70% of your daily magnesium, 110% of your manganese, 29% of your calcium, 48% of your iron, 20% of your potassium, 20% of your zinc, and 18% of your B6. And with the addition of berries and spices, this little breakfast will give you more antioxidants than most people get in a week on the Standard American Diet.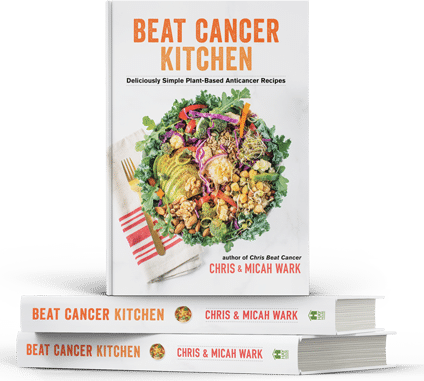 Beat Cancer Kitchen: My New Recipe Book,
Deliciously Simple Plant-Based Anti-Cancer Recipes
Get it on Amazon here
Beat Cancer Daily
365 Days of Inspiration, Encouragement, and Action Steps to Survive and Thrive
Get it on Amazon here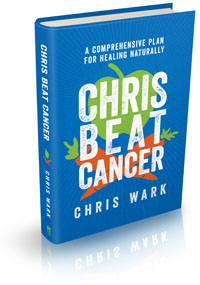 Chris Beat Cancer: A Comprehensive Plan for Healing Naturally,
published by Hay House, is a National Bestseller as ranked by USA Today, The Wall Street Journal, and Publishers Weekly!
Get it on Amazon here
, or anywhere books are sold.
I've interviewed over 60 people who've healed all types and stages of cancer. Check them out
here
. Or use the search bar to find survivors of specific cancer types.
I also created a coaching program for cancer patients, caregivers and anyone who is serious about prevention called SQUARE ONE. It contains the step-by-step strategies used by myself and everyone I know who has healed cancer with nutrition and natural, non-toxic therapies.
Watch SQUARE ONE Module 1 for free here
(((c)))
Chris Beat Cancer is reader-supported. If you purchase a product through a link on this site I may receive compensation from the affiliate partner (like Amazon). Your support helps fund this blog and my mission so my team and I can continue to do the work that we do. Thank you!