"True intelligence is making the right decision today that's going to benefit you decades down the road." -Joel Fuhrman, MD
Plant-based super-star physician and best-selling author Dr. Joel Fuhrman is back!
In today's interview, Dr. Fuhrman and I talk about his most recent book, Eat for Life – The Breakthrough Nutrient-Rich Program for Longevity, Disease Reversal, and Sustained Weight Loss.
We also discuss how your daily choices can either set you up for health or make you vulnerable to chronic and infectious disease (timely), how to strengthen your immune system with food (also timely), healthy eating psychology, and so much more!
Dr. Joel Fuhrman is a brilliant, caring physician and personal hero, who has impacted countless lives with his holistic approach to health and healing. I've learned so much from him over the years and I know you will too.
Enjoy!
Watch our interview below, or listen to it on the Chris Beat Cancer podcast on iTunes or Spotify.
Download interview transcript here
Show Notes
– Maximizing nutrition for health, longevity and disease prevention [00:15]
-The immunosuppression epidemic [3:41]
-COVID-19 and the critical role of our immune system [5:30]
-Dramatic health recoveries with radical diet change [10:32]
-Lunch: A powerful daily anti-cancer tool [13:21]
-Delicious anti-cancer breakfast and dinner insights [15:38]
-Chris' typical daily diet [17:55]
-The alarming reality of what's in our food [21:40]
-Regenerative Agriculture and Collective Health Consciousness [24:57]
-The "Live for Tomorrow" Mindset [27:34]
-The psychology of food addiction [28:57]
-Psychological benefits of diet change [35:38]
-The cautionary future of human health [38:50]
-Can healthy food still be tasty? [41:03]
-Desire vs guilt. The mindset to stay on the healthy path [47:27]
-What keeps Chris motivated to share the message of nutritional healing [50:20]
Selected links from the interview:
Dr. Fuhrman's Website
Eat to Live Retreat
Microplastics in Bottled Water Study
Chris' Supercharged Oatmeal Recipe
Books mentioned in the interview by Dr. Fuhrman:
Eat for Life – The Breakthrough Nutrient-Rich Program for Longevity, Disease Reversal, and Sustained Weight Loss.
Super Immunity: The Essential Nutrition Guide for Boosting Your Body's Defenses to Live Longer, Stronger, and Disease Free
 …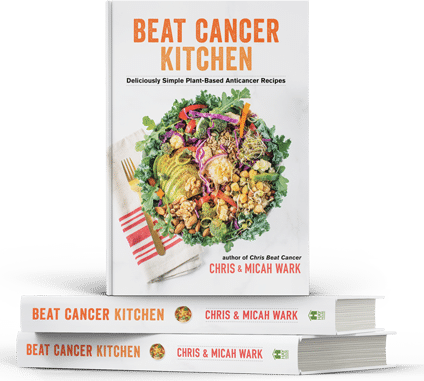 Beat Cancer Kitchen: My New Recipe Book,
Deliciously Simple Plant-Based Anti-Cancer Recipes
Get it on Amazon here
Beat Cancer Daily
365 Days of Inspiration, Encouragement, and Action Steps to Survive and Thrive
Get it on Amazon here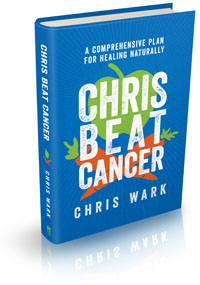 Chris Beat Cancer: A Comprehensive Plan for Healing Naturally,
published by Hay House, is a National Bestseller as ranked by USA Today, The Wall Street Journal, and Publishers Weekly!
Get it on Amazon here
, or anywhere books are sold.
I've interviewed over 60 people who've healed all types and stages of cancer. Check them out
here
. Or use the search bar to find survivors of specific cancer types.
I also created a coaching program for cancer patients, caregivers and anyone who is serious about prevention called SQUARE ONE. It contains the step-by-step strategies used by myself and everyone I know who has healed cancer with nutrition and natural, non-toxic therapies.
Watch SQUARE ONE Module 1 for free here
(((c)))
Chris Beat Cancer is reader-supported. If you purchase a product through a link on this site I may receive compensation from the affiliate partner (like Amazon). Your support helps fund this blog and my mission so my team and I can continue to do the work that we do. Thank you!