Julieanna Hever, MS, RD, CPT, aka The Plant-Based Dietitian, has authored five books, including The Idiot's Guide to Plant-Based Nutrition, The Healthspan Solution, and The Vegiterranean Diet, as well as two peer-reviewed journal articles on plant-based nutrition for healthcare professionals. She was the host of the show What Would Julieanna Do?, has spoken at TEDx, and has instructed for the eCornell Plant-Based Nutrition Certification Program.
This is a really fun and practical interview. Julieanna dispels common dietary fads myths and talks about how she helps people lose weight, get off medications and reverse chronic disease with a whole food plant-based diet.
Watch our interview below, or listen to it on the Chris Beat Cancer podcast on iTunes or Spotify.
Show Notes
01:33 How Julieanna became a plant-based dietitian
06:24 The problem with dietitian education
09:22 Doctors are taught to manage symptoms, not help you heal
10:11 "You can lead a human to healthy, but you can't make them eat."
13:20 The horrific dietary advice given to cancer patients
16:21 "Healthy at any Weight" is a myth
21:40 Why overweight people lack vitamin D3
22:43 The protein deficiency myth
27:40 Mistakes to avoid on a plant-based diet
30:00 Keto and other bad diet advice to avoid
34:40 Chris' coconut oil confession
39:18 Be a learner for life
43:57 Julieanna's exciting new weight loss group program
46:32 Kids grow up so fast!

Selected links mentioned in the interview:
Diet for a New America by John Robbins
Julieanna's Instagram
Plant-Based Dietitian Website
Books by Julianna Hever
Julieanna's TEDx Talk on Plant-Based Nutrition
Chris' video on Body Positivity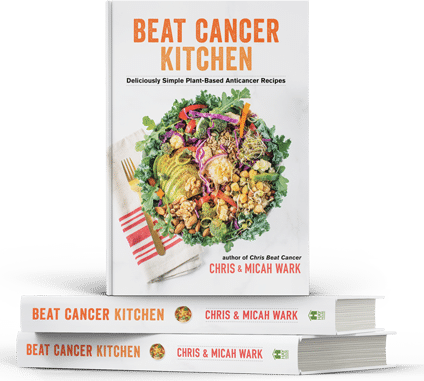 Beat Cancer Kitchen: My New Recipe Book,
Deliciously Simple Plant-Based Anti-Cancer Recipes
Get it on Amazon here
Beat Cancer Daily
365 Days of Inspiration, Encouragement, and Action Steps to Survive and Thrive
Get it on Amazon here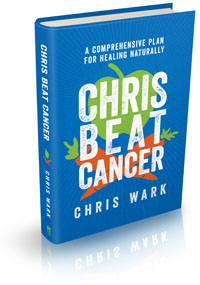 Chris Beat Cancer: A Comprehensive Plan for Healing Naturally,
published by Hay House, is a National Bestseller as ranked by USA Today, The Wall Street Journal, and Publishers Weekly!
Get it on Amazon here
, or anywhere books are sold.
I've interviewed over 60 people who've healed all types and stages of cancer. Check them out
here
. Or use the search bar to find survivors of specific cancer types.
I also created a coaching program for cancer patients, caregivers and anyone who is serious about prevention called SQUARE ONE. It contains the step-by-step strategies used by myself and everyone I know who has healed cancer with nutrition and natural, non-toxic therapies.
Watch SQUARE ONE Module 1 for free here
(((c)))
Chris Beat Cancer is reader-supported. If you purchase a product through a link on this site I may receive compensation from the affiliate partner (like Amazon). Your support helps fund this blog and my mission so my team and I can continue to do the work that we do. Thank you!