My name is Marcia, I was diagnosed with Papillary Thyroid Cancer in December of 2010. We found out it was metastatic thyroid cancer in January. In February, I was diagnosed with malignant melanoma, and in March, they found more thyroid cancer and a spot in my lung via CT.
Describe your experience with conventional doctors and treatments:
Amazingly, my endocrinologist didn't give me a really hard time with everything. I never got an oncologist, because I refused any chemo and radiation from the start. At first, I got the "Poor thing, she will come around" as they were thinking I was in shock from my diagnosis, but when I didn't return, and showed up for a checkup, they knew I was serious, and didn't question me.
As a Doctor of Chiropractic, I know how incredibly powerful the immune system is, and to nourish it is to heal. Physical, Chemical and Emotional stresses cause dis-ease, and removing those will remove the problem!
What alternative therapies did you do and which ones helped you the most?
I started with Zeolite, because it was the first thing I found. (Zeolite is a powerful mineral supplement for detoxification)
From there, I did the Cesium Chloride Protocol, which I had heard absolutely amazing things about.
My choice for Gerson Therapy was because it vibed best with my background and my vision of healing at a cellular level. I loved the idea of nourishing the body and using what the body already had to heal. You don't have to detox from your treatment!
I honestly do feel getting chiropractic adjustments 3 times per week before, during, and after therapy has helped me kick this cancer very quickly, and keep it away.
What websites do you recommend?
www.gerson.org
Is there any contact details or links you would like to share?:
My blog details the day I was diagnosed in December of 2010 to my "all free" on September 6th, 2011.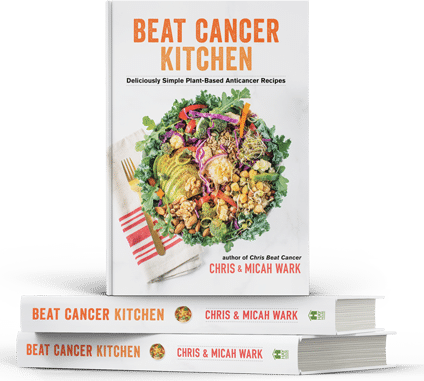 Beat Cancer Kitchen: My New Recipe Book,
Deliciously Simple Plant-Based Anti-Cancer Recipes
Get it on Amazon here
Beat Cancer Daily
365 Days of Inspiration, Encouragement, and Action Steps to Survive and Thrive
Get it on Amazon here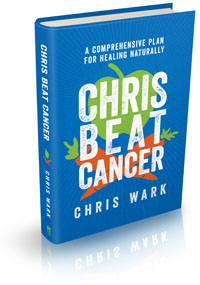 Chris Beat Cancer: A Comprehensive Plan for Healing Naturally,
published by Hay House, is a National Bestseller as ranked by USA Today, The Wall Street Journal, and Publishers Weekly!
Get it on Amazon here
, or anywhere books are sold.
I've interviewed over 60 people who've healed all types and stages of cancer. Check them out
here
. Or use the search bar to find survivors of specific cancer types.
Chris Beat Cancer is reader-supported. If you purchase a product through a link on this site I may receive compensation from the affiliate partner (like Amazon). Your support helps fund this blog and my mission so my team and I can continue to do the work that we do. Thank you!