In my previous interview with Dr. Michael Greger, we discussed his book How Not to Die, which is, in my opinion, the best, most comprehensive book on nutritional science ever written.
In today's interview, filmed aboard the Holistic Holiday at Sea Cruise, Dr. Greger and I talk about his incredible new evidence-based weight loss book, How Not to Diet.
Why do I care about weight loss? Because obesity is the second leading cause of cancer. Excess body fat promotes hormonal imbalances, chronic inflammation, and immunosuppression. Losing excess fat and getting down to a healthy weight and BMI is essential for prevention and healing.
Dr. Greger made quite a few surprising and fascinating discoveries while combing through the scientific literature to learn the best dietary strategies to lose excess weight and keep it off…
Like how dinner calories are twice as fattening as breakfast calories (seriously!), the best intermittent fasting strategy, spices that accelerate weight loss, and so much more!
You're gonna love watching this interview with Dr. Michael Greger! You can also listen to it on the Chris Beat Cancer podcast on iTunes or Spotify.
Download interview transcript here
Show Notes
-"A calorie is a calorie" is food industry nonsense [01:27]
-Dinner calories are more fattening than breakfast calories! [03:40]
-The best intermittent fasting strategy [07:00]
-Spices that accelerate body fat loss [10:00]
-Vinegar for weight loss? [12:15]
-How research changed Dr. Greger's diet [15:14]
-Are nuts and seeds better raw or roasted [16:05]
-Dr. Greger's Daily Dozen Checklist [16:50]
-Raw food vs cooked food [19:15]
-The virtues of giant salads [21:05]
–Dr. Greger's speaking schedule [25:50]
Two must-read books by Michael Greger, MD:
–How Not to Die: Discover the Foods Scientifically Proven to Prevent and Reverse Disease
–How Not to Diet: The Groundbreaking Science of Healthy Permanent Weight Loss

Related links from the interview:
My original interview with Dr. Greger
My Giant Cancer-Fighting Salad
NutritionFacts.org
Dr. Greger's Daily Dozen App
Dr. Greger and I are both speaking on the 2020 Food Revolution Summit airing free online starting April 25th, 2020. And we are both scheduled to speak on the 2021 Holistic Holiday at Sea Cruise (assuming cruising is still a thing in 2021).
…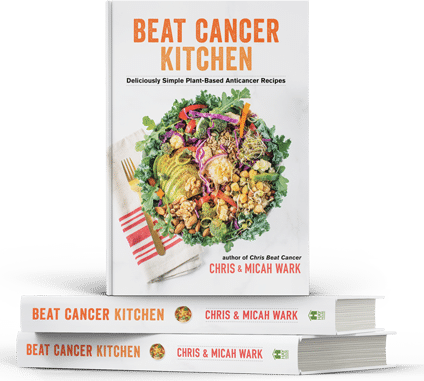 Beat Cancer Kitchen: My New Recipe Book,
Deliciously Simple Plant-Based Anti-Cancer Recipes
Get it on Amazon here
Beat Cancer Daily
365 Days of Inspiration, Encouragement, and Action Steps to Survive and Thrive
Get it on Amazon here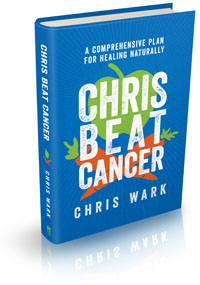 Chris Beat Cancer: A Comprehensive Plan for Healing Naturally,
published by Hay House, is a National Bestseller as ranked by USA Today, The Wall Street Journal, and Publishers Weekly!
Get it on Amazon here
, or anywhere books are sold.
I've interviewed over 60 people who've healed all types and stages of cancer. Check them out
here
. Or use the search bar to find survivors of specific cancer types.
I also created a coaching program for cancer patients, caregivers and anyone who is serious about prevention called SQUARE ONE. It contains the step-by-step strategies used by myself and everyone I know who has healed cancer with nutrition and natural, non-toxic therapies.
Watch SQUARE ONE Module 1 for free here
(((c)))
Chris Beat Cancer is reader-supported. If you purchase a product through a link on this site I may receive compensation from the affiliate partner (like Amazon). Your support helps fund this blog and my mission so my team and I can continue to do the work that we do. Thank you!