"If you encountered a physician that dismissed you when you brought up the question of nutrition, who had an abysmal ignorance on the importance of what you are eating, on behalf of my profession, I apologize to you. The state of nutritional awareness among my profession is an embarrassment and we are working hard to reverse that." -Michael Klaper, MD
Dr. Michael Klaper is an internationally renowned expert on reversing disease with plant-based nutrition and medically supervised water fasting. He has been a plant-based medical doctor for 39 years! He has written multiple books, produced numerous health videos and webinars, and authored dozens of articles for both scientific journals and the popular press.
Dr. Klaper served on staff at the TrueNorth Health Center for many years and is now spearheading Moving Medicine Forward, an initiative focused on educating medical students on plant-based nutrition to prevent and reverse chronic disease.
In our interview we talk about the incredible benefits of fasting, the TrueNorth medically supervised fasting protocol, how animal protein fuels cancer growth, fad diets like the ketogenic and carnivore diets, his opinion on sugar, salt and oils, and so much more.
I've been an admirer of Dr. Klaper for many years and it was a thrill to finally meet him in person!
I know you will enjoy this interview filmed in my cabin on the Holistic Holiday at Sea cruise in February 2020.
Download Interview Transcript Here
Show Notes
Dr. Klaper's plant-based conversion story [01:53]
How growing up on a farm can influence your eating habits [06:49]
Becoming the happiest doctor around [09:03]
The incredible physical effects of fasting [12:02]
What a medically supervised fast looks like [14:13]
Putting fasting in a historical context [19:52]
When and how to break a long fast [21:44]
How animal protein fuels cancer growth [25:24]
The shocking environmental cost of beef [29:22]
Why ketosis is good, but the ketogenic diet is bad [32:56]
Do not be seduced by fad diets! [37:55]
The grey area of sugar, salt, and oils [41:40]
Educating the next generation of doctors on the power of nutrition [45:19]
Dr. Klaper's favorite meals [52:20]
His special message for cancer patients [53:31]
Connect with Dr. Klaper:
www.doctorklaper.com
Books by Dr. Michael Klaper 
Moving Medicine Forward Initiative
Links mentioned in the interview:
My interview with John Robbins
TrueNorth Health Center (for medically supervised fasting)
Holistic Holiday at Sea Cruise March 2021 …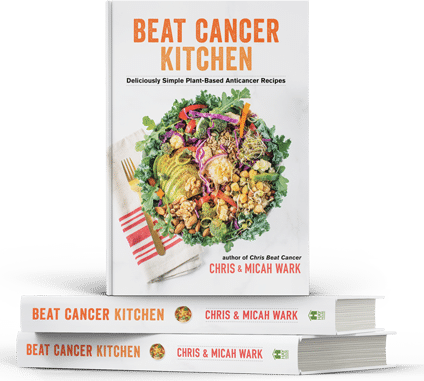 Beat Cancer Kitchen: My New Recipe Book,
Deliciously Simple Plant-Based Anti-Cancer Recipes
Get it on Amazon here
Beat Cancer Daily
365 Days of Inspiration, Encouragement, and Action Steps to Survive and Thrive
Get it on Amazon here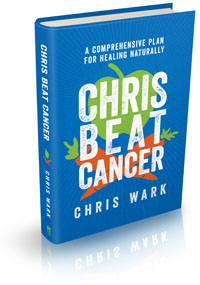 Chris Beat Cancer: A Comprehensive Plan for Healing Naturally,
published by Hay House, is a National Bestseller as ranked by USA Today, The Wall Street Journal, and Publishers Weekly!
Get it on Amazon here
, or anywhere books are sold.
I've interviewed over 60 people who've healed all types and stages of cancer. Check them out
here
. Or use the search bar to find survivors of specific cancer types.
I also created a coaching program for cancer patients, caregivers and anyone who is serious about prevention called SQUARE ONE. It contains the step-by-step strategies used by myself and everyone I know who has healed cancer with nutrition and natural, non-toxic therapies.
Watch SQUARE ONE Module 1 for free here
(((c)))
Chris Beat Cancer is reader-supported. If you purchase a product through a link on this site I may receive compensation from the affiliate partner (like Amazon). Your support helps fund this blog and my mission so my team and I can continue to do the work that we do. Thank you!