Mike Adams, "The Health Ranger" is a fearless consumer advocate, award winning investigative journalist, Internet activist, and science lab director. He is also the founder and editor of NaturalNews.com, which is the Internet's most trafficked natural health news website.
Mike is a legend in the natural health space. He has written over 2,000 articles and reached over a hundred million people through his various websites. He's also a musician, a composer and a computer programmer. And rumor has it he solved a Rubik's cube in twenty-six seconds. Mike is also one of the kindest most generous people I've met and he's absolutely brilliant. I haven't confirmed this, but I think he probably has a genius level IQ.
In this wide ranging interview, Mike and I discuss how he became the Health Ranger, living off the grid in Ecuador, what he's learned running a food science lab, how he stays sane seeing what he sees every day, and so much more.
This was one of the most fun and interesting interviews I've ever done. Enjoy!
(This interview is also available on the Chris Beat Cancer podcast on iTunes, Stitcher, and Spotify.)
Show Notes:
– The origin of the Health Ranger [3:11]
– Mike's venture into food forensics [5:05]
– Why Mike left the U.S. to live in Ecuador then came back [8:40]
– How he stays sane while seeing so much disturbing information [16:41]
– The health benefits of Forest Bathing [21:55]
– Artificial environments (cities) are killing people [23:23]
– Healing frequencies in nature [27:09]
– How humanity is being cognitively handicapped [29:21]
– How corporations are attempting to silence the truth [34:15]
– How health insurance ruined healthcare [37:15]
– Big Pharmas monopoly on government and healthcare [39:00]
– We are a Pharma State [41:58]
– Interesting discoveries from Mike's food contamination lab studies [47:00]
– "Supplement hedging" [53:00]
– Surprising insights into the supplement industry [55:52]
– Mike's favorite meals [01:05:00]
– Mike's powerful advice to anyone with cancer [01:08:00]
Every product sold by Mike in the Health Ranger Store has been extensively tested in the Consumer Wellness Center Labs using ICP-MS atomic spectrometry instrumentation for heavy metal contamination, and is Verified Low Heavy Metals (for lead, cadmium, arsenic and mercury).
The Health Ranger Store is my new favorite source for things like: organic turmeric powder, chlorella, spirulina, broccoli sprout powder, non-GMO vitamin C powder, chia seeds, lentils, superfoods, organic emergency food and more. My last order was organic turmeric powder, a giant tub of Goldenberries, Turmeric Gummy Bears for the kids, and Bearded Brothers organic whole food snack bars for my travel bag. :)
Head on over to HealthRangerStore.com and check out all the cool stuff in there. :)
Selected links from the interview
Food Forensics by Mike Adams
Natural News
Healing Food Reference
CWC Labs
Food Investigations (Food Forensics)
NOW Foods
Gaia Herbs
Natures Path
One Degree Organics
New "RNA interference" crop technology weaponizes food
UNICEF using African refugee crisis to target 300k Kenyan children for vaccination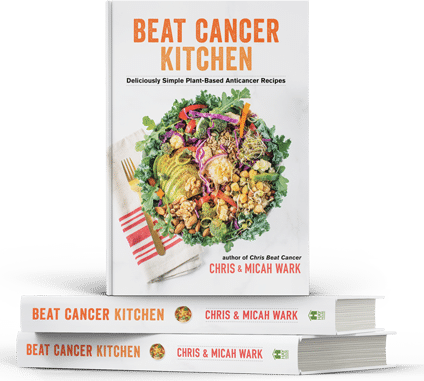 Beat Cancer Kitchen: My New Recipe Book,
Deliciously Simple Plant-Based Anti-Cancer Recipes
Get it on Amazon here
Beat Cancer Daily
365 Days of Inspiration, Encouragement, and Action Steps to Survive and Thrive
Get it on Amazon here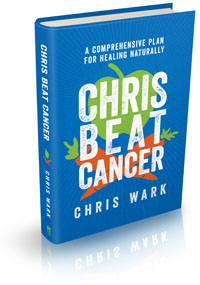 Chris Beat Cancer: A Comprehensive Plan for Healing Naturally,
published by Hay House, is a National Bestseller as ranked by USA Today, The Wall Street Journal, and Publishers Weekly!
Get it on Amazon here
, or anywhere books are sold.
I've interviewed over 60 people who've healed all types and stages of cancer. Check them out
here
. Or use the search bar to find survivors of specific cancer types.
Chris Beat Cancer is reader-supported. If you purchase a product through a link on this site I may receive compensation from the affiliate partner (like Amazon). Your support helps fund this blog and my mission so my team and I can continue to do the work that we do. Thank you!