In 2010, Pilar Davila was diagnosed with stage 3 ovarian cancer and had a complete hysterectomy. In 2014, she found out the cancer had spread to her liver, pelvis and colon. That's when she refused any more conventional treatments and chose nutrition and alternative therapies. As a result, Pilar has had a dramatic cancer reversal in less than two years.
I caught up with Pilar when I was in Austin a few months ago to get her amazing stage IV ovarian cancer healing story on tape. We also demonstrate Pulsed Electromagnetic Therapy (PEMF), which was a big part of her daily healing protocol. Enjoy!
Download the interview transcript here
SHOW NOTES:
-Pilar's story
-Stage IV metastatic cancer in colon, liver, and pelvis  [2:20]
-Problems from removing mercury filings by a non-Biological dentist [3:30]
-Pilar's goes to see Dr. Leigh Erin Connealy, MD [6:17]
-Pilar's healing protocol: Detox*Nourish*Energize [7:30]
-How to take control of your life [10:37]
-How stress affects your immune system [11:45]
-How to heal your heart [13:45]
-Pilar's advice for what to do after a cancer diagnosis [14:49]
-Pillar demonstrates her PEMF device, on me! [15:37]
Here's a brand new update and interview with Pilar shot in 2018!

Mentioned in this interview:
Leigh Erin Connealy, M.D.
Cancer Center for Healing (formerly Oasis of Hope California)
Therapies mentioned
PEMF
IV Vitamin C
Coffee enemas
The PEMF device Pilar uses is the Delta Pulse Pro from Magnus Magnetica.
Large PEMF devices like that are what clinics use, and are expensive. Those are awesome and I would love to have one, but I don't yet… (Santa?) But I've used a handheld PEMF device called the SOTA Magnetic Pulser for years. More about that here.
Connect with Pilar Davila at www.healingwithpilar.com
…
Please LIKE and Share. Add your thoughts below!
----------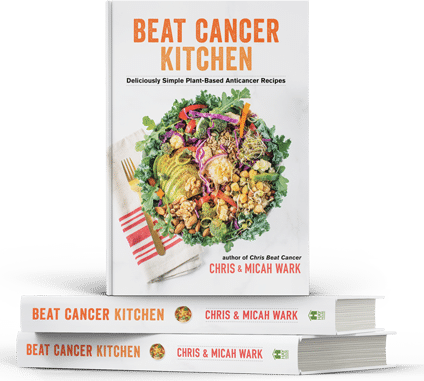 Beat Cancer Kitchen: My New Recipe Book, Deliciously Simple Plant-Based Anti-Cancer Recipes. Get it on Amazon here

----------
Beat Cancer Daily 365 Days of Inspiration, Encouragement, and Action Steps to Survive and Thrive. Get it on Amazon here

----------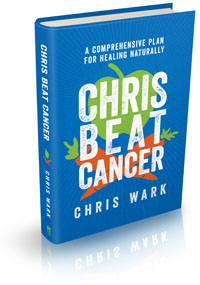 Chris Beat Cancer:
A Comprehensive Plan for Healing Naturally, published by Hay House, is a National Bestseller as ranked by USA Today, The Wall Street Journal, and Publishers Weekly! Get it on Amazon here or anywhere books are sold.
I've interviewed over 60 people who've healed all types and stages of cancer. Check them out here. Or use the search bar to find survivors of specific cancer types.
I also created a coaching program for cancer patients, caregivers and anyone who is serious about prevention called SQUARE ONE. It contains the step-by-step strategies used by myself and everyone I know who has healed cancer.
Watch SQUARE ONE Module 1 for free here
(((c)))
Chris Beat Cancer is reader-supported. If you purchase a product through a link on this site I may receive compensation from the affiliate partner (like Amazon). Your support helps fund this blog and my mission so my team and I can continue to do the work that we do. Thank you!