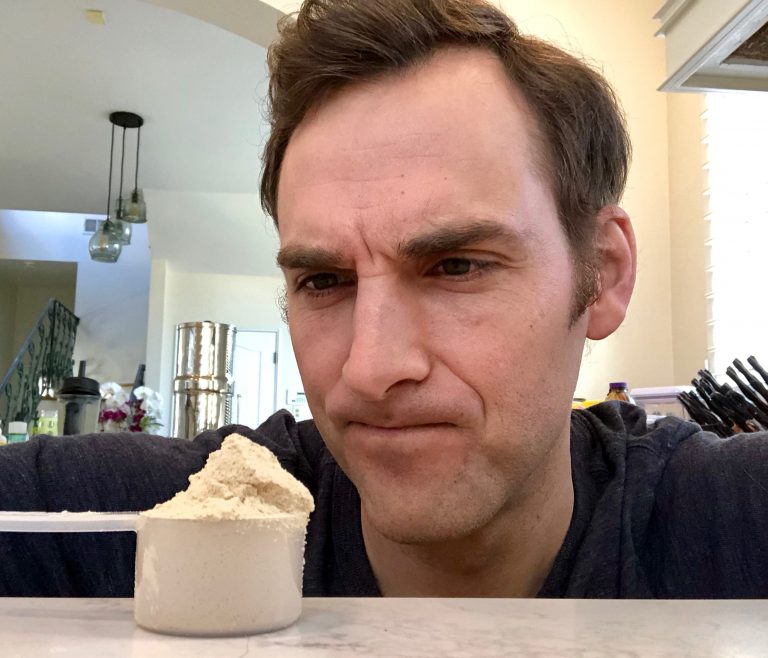 March 14, 2018
The Clean Label Project recently tested 131 of America's best selling animal-derived and plant-based protein powders for heavy metals (arsenic, cadmium, lead, and mercury), over 100 pesticides, BPA/BPS (plasticizers that are known endocrine disruptors), residual solvents, mycotoxins, melamine and its analogues, and antibiotics residues.
These contaminants are the result of sourcing and production practices. Contaminants can be found in soils because of pesticides and mining run-off (ex. heavy metals) and toxic fertilizer (aka bio sludge) which can be absorbed by plants. They can also be the result of the manufacturing process (ex. BPA/BPS is used in the lining of cans and containers and leach into the protein powder).
The shocking results of the study is that many protein powders had significant levels of contaminants and overall, plant-based protein powders had higher levels of contaminants than those made from animal sources, containing on average twice as much lead and measurably higher amounts of other contaminants. Many animal-based protein powders scored poorly as well.
Two servings per day of protein powder could put you way above what is considered an "acceptable level" of contaminant exposure.
Plant-based protein powders may have higher contamination levels because plants are especially prone to absorbing heavy metals from soil, says Sean Callan, Ph.D., a neuroscientist and director of operations at Ellipse Analytics, the lab that tested the protein products.
Another surprise, organic protein powders had higher levels of heavy metals, on average, than non-organic.
Organic powders had up to 1.5X more arsenic, up to 4.8X more cadmium and up to 1.5X more lead.
According to Callan, "That probably has more to do with these products being plant-based than being organic."
Chocolate/cacao flavored protein powders tended to have more contaminants than vanilla. This is may be due to the cacao plants tendency to absorb more heavy metals from the soil than the vanilla plant.
After evaluating the raw data, the protein powders were scored with 1 to 5 stars based on their level of contaminants in one serving. 3 stars was considered to be average, 5 stars is above average in overall purity. 1 star is below average.
35 plant-based protein powders from ten brands were tested.
The worst performers…
The Bottom Five of the 131 protein powders tested contained the highest amount of industrial or environmental contaminants and two of them are top-selling plant-based protein powders:
Garden of Life Organic Raw Meal Chocolate Cacao and Vega Sport Plant-Based Vanilla Performance Protein.
Garden of Life is now owned by processed-food mega giant Nestle (booo!) and most of their Raw Protein and Raw Meal flavors tested scored 1-2 stars for purity, except for their Raw Organic Vanilla Protein, which got 4 out of 5 stars for purity.
Sunwarrior Warrior Blend Vanilla got 3 stars for purity. Their Chocolate and Natural flavors got 2 stars.
The majority of 11 Vega protein powders tested scored 1 star for purity. A few got 2 stars.
Nutiva's Nurture Vitality High Fiber Superfood and Hemp Protein 15G both scored 1 star for purity.
Purely Inspired Vanilla Organic Protein got 1 star for purity.

Results of the other plant-based protein powders :
Plant-Fusion Lean Vanilla Bean Weight Loss (Non-GMO) got 3 stars for purity.
Wilderness Poets Homestead Stables and Superfoods Hemp Protein got 3 stars for purity.
Aloha Organic Plant-Based Protein Banana and Mixed Berry flavors got 2 stars for purity. Their Chocolate got 1 star.
Nature's Plus Spiru-Tein Chocolate, Vanilla and Strawberry all got 2 stars for purity.
Metagenics UltraMeal got 2 stars for purity.
That concludes the list of ALL TEN plant-based protein powder brands tested by The Clean Label Project in 2018. Hopefully they will add more brands to their database over time… See the detailed report here.
Orgain, a major plant-based protein brand sold at Whole Foods, Costco, etc. was tested later and their Organic Vanilla Bean All-In-One Nutrition Powder got 2 stars for purity. However, their Healthy Kids Organic Nutritional Shakes scored 5 stars for purity.
What about Whey, Egg or Bone Broth protein powders?
Even though some animal derived protein powders were found to be lower in contaminants than the plant-based protein powders, I wouldn't touch the stuff. Animal-based protein powders are highly processed, unnatural, and elevate levels of cancer-promoting hormones, methionine and insulin-like growth factor-1 (IGF-1) in the body.
Most people are not protein deficient and do not need protein powder.
Repeat. Most people are NOT protein deficient and DO NOT need protein powder. Despite what we've been told all our lives by the food and supplement industries, we don't need "more protein". You can get all the protein you need (roughly 50 grams per day) from an organic whole foods plant-based diet, rich in fruits and vegetables, starches like oats, potatoes, beans, peas and lentils, as well as nuts and seeds. If you need to gain weight, eat more starches, nuts and seeds.
On a related note, every product sold in the Health Ranger Store has been tested for heavy metal contamination, and is Verified Low Heavy Metals (for lead, cadmium, arsenic and mercury).
The Health Ranger Store is a great source for things like: organic turmeric powder, chlorella, spirulina, non-GMO vitamin C powder, chia seeds, lentils, goji berries, organic emergency food and more. They also have pumpkin seed protein powder and hemp protein powder.
(((c)))
Article Sources
The Clean Label Project
Consumer Reports
Please LIKE and Share. Add your thoughts below!
----------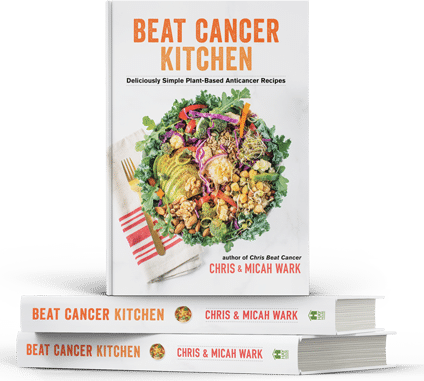 Beat Cancer Kitchen: My New Recipe Book, Deliciously Simple Plant-Based Anti-Cancer Recipes. Get it on Amazon here

----------
Beat Cancer Daily 365 Days of Inspiration, Encouragement, and Action Steps to Survive and Thrive. Get it on Amazon here

----------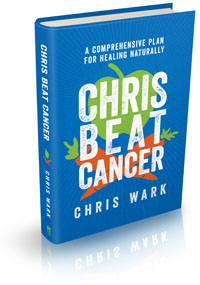 Chris Beat Cancer:
A Comprehensive Plan for Healing Naturally, published by Hay House, is a National Bestseller as ranked by USA Today, The Wall Street Journal, and Publishers Weekly! Get it on Amazon here or anywhere books are sold.
I've interviewed over 60 people who've healed all types and stages of cancer. Check them out here. Or use the search bar to find survivors of specific cancer types.
I also created a coaching program for cancer patients, caregivers and anyone who is serious about prevention called SQUARE ONE. It contains the step-by-step strategies used by myself and everyone I know who has healed cancer.
Watch SQUARE ONE Module 1 for free here
(((c)))
Chris Beat Cancer is reader-supported. If you purchase a product through a link on this site I may receive compensation from the affiliate partner (like Amazon). Your support helps fund this blog and my mission so my team and I can continue to do the work that we do. Thank you!