"Solutogeneis is the study of health and well being. We (doctors) don't know anything about that. We don't know how to sustain, preserve and maintain health. It's not a healthcare system, it's a sick care system." -Dr. Saray Stancic
Saray Stancic M.D. is triple board certified in Internal Medicine, Infectious Diseases, and Lifestyle Medicine.
In 1995, during medical residency and at just 28 years old, Saray was diagnosed with Multiple Sclerosis, with lesions on her brain and spinal cord. After suffering through many years of debilitating drug treatments to manage her progressing disease, she discovered plant-based nutrition, radically changed her diet and lifestyle, and healed her MS!
Dr. Saray Stancic is also a producer and co-creator of the new documentary film; Code Blue: What Your Doctor Doesn't Know Will Shock You, which addresses the dismal state of medicine today and provides a common sense solution; lifestyle medicine to prevent, treat and manage disease. Code Blue is available to watch on Amazon and many other streaming platforms.
Dr. Saray Stancic is also the author of the upcoming book What's Missing from Medicine: Six Lifestyle Changes to Overcome Chronic Illness.
Dr. Saray Stancic is a brilliant and passionate physician who is transforming lives and healthcare. She's an amazing human and I know you're gonna love this interview. Enjoy!
Watch our interview below, or listen to it on the Chris Beat Cancer podcast on iTunes or Spotify.
Show Notes
-The doctor becomes the patient [2:13]
-Multiple Sclerosis symptoms, diagnosis and treatment [9:38]
-Her quality life was gradually destroyed by MD treatments [11:47]
-Discovering Dr. Roy Swank's 34-year study on reversing MS with diet [18:10]
-What role do genes play in MS and chronic disease? [20:13]
-Cancer awareness campaigns ignore prevention [25:47]
-The diet & lifestyle changes she made to heal MS [28:20]
-MS, exercise and Uhthoff's Phenomenon [29:40]
-"I learned how to sleep and it was life changing." [31:23]
-A setback one year into her holistic healing journey [33:36]
-Dr. Stancic runs a marathon [36:05]
-Dr. Stancic's transition to practice Lifestyle Medicine [38:29]
-The impetus behind her film Code Blue [39:58]
-Pathogenesis vs. Solutogenesis [40:23]
-Coronavirus has exposed a national health crisis [42:44]
-Diet and exercise twice as effective at preventing diabetes than metformin [49:21]
-The exciting rise of Lifestyle Medicine [51:15]
-The battle to change medicine, improve patient care and prevent disease [52:56]
-The education opportunity of COVID-19 [59:25]
–Her film Code Blue and her book What's Missing from Medicine [1:03:14]
Selected links from the interview:
Code Blue website
What's Missing From Medicine by Saray Stancic, MD
Dr. Roy Swank's 1952 Article: Multiple Sclerosis in Rural Norway–Incidence in Relation to Nutrition
Dr. Roy Swank's 34-year study on a low-fat diet for treating and reversing multiple sclerosis
Diabetes study: Reduction in the Incidence of Type 2 Diabetes with Lifestyle Intervention or Metformin
…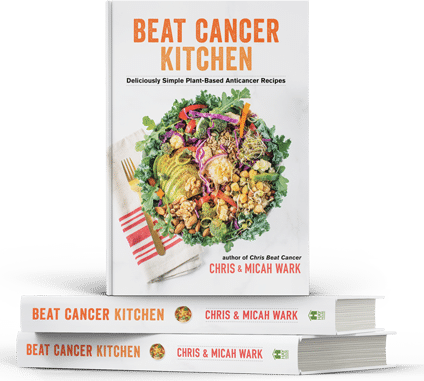 Beat Cancer Kitchen: My New Recipe Book,
Deliciously Simple Plant-Based Anti-Cancer Recipes
Get it on Amazon here
Beat Cancer Daily
365 Days of Inspiration, Encouragement, and Action Steps to Survive and Thrive
Get it on Amazon here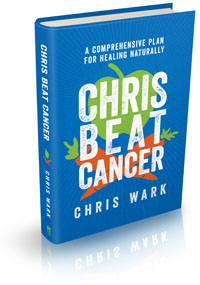 Chris Beat Cancer: A Comprehensive Plan for Healing Naturally,
published by Hay House, is a National Bestseller as ranked by USA Today, The Wall Street Journal, and Publishers Weekly!
Get it on Amazon here
, or anywhere books are sold.
I've interviewed over 60 people who've healed all types and stages of cancer. Check them out
here
. Or use the search bar to find survivors of specific cancer types.
I also created a coaching program for cancer patients, caregivers and anyone who is serious about prevention called SQUARE ONE. It contains the step-by-step strategies used by myself and everyone I know who has healed cancer with nutrition and natural, non-toxic therapies.
Watch SQUARE ONE Module 1 for free here
(((c)))
Chris Beat Cancer is reader-supported. If you purchase a product through a link on this site I may receive compensation from the affiliate partner (like Amazon). Your support helps fund this blog and my mission so my team and I can continue to do the work that we do. Thank you!