I started this website to share my cancer survival story, but I quickly realized that this movement is so much bigger than me. Collectively, we holistic survivors have a very powerful message of hope to share with the world.
There are a lot of us out there, but many just don't have the time or desire to start their own blog, or write a book, etc. So I had this idea to help get more of these stories out there to add to the collective body of information. This is where YOU come in.
If you have healed cancer using nutrition and natural/alternative therapies I would love for you to share your story here!
Simply submit your story below and your post will become a permanent part of the Natural Survivors section of this site, once it's approved. (My team has to moderate or else spammers will post all sorts of crazy stuff on here.)
Note: It needs to be a long-term success story. If you were recently diagnosed, and still have cancer or are in the process of healing or preventing a recurrence, this is not the best place to post your story. You need to be several years in the clear. For what it's worth, I waited over six years before I put my story online.
Also, please do not use this form to ask me personal health questions. I can't answer them.
Guest Posts
If you would like to submit a guest post about nutrition, natural health, holistic medicine, etc., email support (at) chrisbeatcancer.com
Final Note: Some posts may not be approved if I decide they are not a good fit for the site. Please don't take it personally. I also reserve the right to edit your post for grammatical errors, sentence structure, links, etc.
INSTRUCTIONS
There are six basic question fields below for reference, but feel free to write as much as you like.The longer the post and the more details the better. Please be specific about your journey, your protocols, your diet, what supplement brands you took, how many per day, for how long, etc. People really want to know this stuff. For examples of posts that got approved, refer to the Natural Survivors section of my site. If you have a website or book feel free to link to it. And please upload a photo of yourself. That makes it better.
Please LIKE and Share. Add your thoughts below!
----------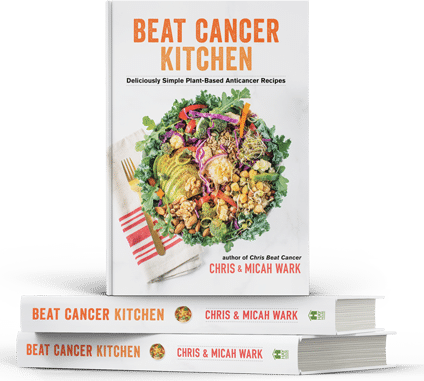 Beat Cancer Kitchen: My New Recipe Book, Deliciously Simple Plant-Based Anti-Cancer Recipes. Get it on Amazon here

----------
Beat Cancer Daily 365 Days of Inspiration, Encouragement, and Action Steps to Survive and Thrive. Get it on Amazon here

----------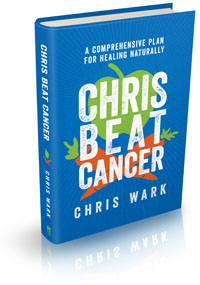 Chris Beat Cancer:
A Comprehensive Plan for Healing Naturally, published by Hay House, is a National Bestseller as ranked by USA Today, The Wall Street Journal, and Publishers Weekly! Get it on Amazon here or anywhere books are sold.
I've interviewed over 60 people who've healed all types and stages of cancer. Check them out here. Or use the search bar to find survivors of specific cancer types.
I also created a coaching program for cancer patients, caregivers and anyone who is serious about prevention called SQUARE ONE. It contains the step-by-step strategies used by myself and everyone I know who has healed cancer.
Watch SQUARE ONE Module 1 for free here
(((c)))
Chris Beat Cancer is reader-supported. If you purchase a product through a link on this site I may receive compensation from the affiliate partner (like Amazon). Your support helps fund this blog and my mission so my team and I can continue to do the work that we do. Thank you!