My first interview of 2015 is with the incomparable Ruth Heidrich, PhD.
She's the winner of more than 900 trophies, 6 Ironman Triathlons, 8 Senior Olympics Gold Medals, and 67 marathons including Boston, New York, Moscow and The Great Wall of China.
She is a World Fitness Record holder at the Cooper Clinic in Dallas, and was named "One of the Ten Fittest Women in North America".
She's author of six books, and was featured in the documentary Forks Over Knives.
ALL of these accomplishments occurred AFTER she healed her stage 4 breast cancer in 1982 with a low-fat vegan diet (no chemo no radiation).
Oh and she's 85.
And she's outlived her oncologist by 35 years (Updated in 2021).
Incredible lady = Incredible interview.
Prepare to be inspired!
One thing I forgot to ask her in the interview was about supplementation.
B-12 is the only thing she took, then and now.
Show Notes
How she met the "quack" doctor that saved her life with nutrition [10:12]
Her daily diet then and now [16:10]
When and why she became a raw vegan [17:45]
How long it took before she noticed results from her diet change [20:25]
Her first Iron Man triathalon [21:50]
The inspiration for her first and subsequent books [27:00]
Her raw oatmeal recipe [33:45]
What her doctor thought about her intensive training regime [38:32]
What doctors ought to be telling their patients [40:45]
The environmental impact of increased animal consumption [41:29]
What cancer cells need besides sugar [43:29]
The reason why the medical industry doesn't take nutrition seriously [44:15]
The dietary cause of sexual dysfunction in men and women [51:00]
Early warning signs and problems caused by cardiovascular disease [45:42]
Why her oncologist didn't tell other patients about her story [47:58]
Normalcy bias and why people won't make preventative changes to their diet [49:57]
Selected Links from the Interview
People Mentioned
Please LIKE and Share. Add your thoughts below!
----------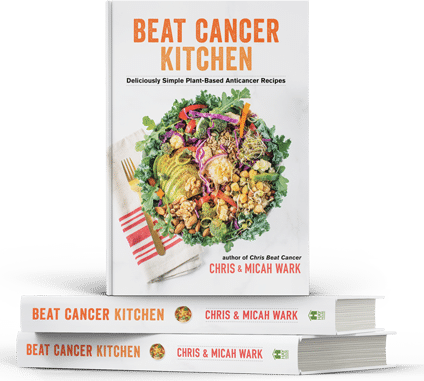 Beat Cancer Kitchen: My New Recipe Book, Deliciously Simple Plant-Based Anti-Cancer Recipes. Get it on Amazon here

----------
Beat Cancer Daily 365 Days of Inspiration, Encouragement, and Action Steps to Survive and Thrive. Get it on Amazon here

----------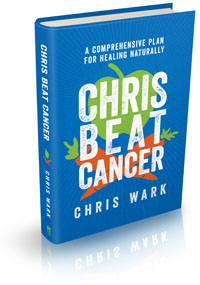 Chris Beat Cancer:
A Comprehensive Plan for Healing Naturally, published by Hay House, is a National Bestseller as ranked by USA Today, The Wall Street Journal, and Publishers Weekly! Get it on Amazon here or anywhere books are sold.
I've interviewed over 60 people who've healed all types and stages of cancer. Check them out here. Or use the search bar to find survivors of specific cancer types.
I also created a coaching program for cancer patients, caregivers and anyone who is serious about prevention called SQUARE ONE. It contains the step-by-step strategies used by myself and everyone I know who has healed cancer.
Watch SQUARE ONE Module 1 for free here
(((c)))
Chris Beat Cancer is reader-supported. If you purchase a product through a link on this site I may receive compensation from the affiliate partner (like Amazon). Your support helps fund this blog and my mission so my team and I can continue to do the work that we do. Thank you!