One of the factors that I see in almost every cancer situation is toxic stress from dysfunctional family relationships. Sometimes it's a troubled marriage, sometimes it's between siblings, sometimes it's between parents and children, sometimes it's between partners or co-workers… And sometimes it's all of the above!
Make no mistake, the stress caused by toxic relationships can wreck your life and your health over time.
I say this all the time… If you don't address the stress in your life, you may not get well!
So, in addition to adopting a healthy diet and lifestyle, developing healthy relationships and repairing broken ones is something we all need help with.
Enter Stacey Martino.
Stacey is a relationship expert who, after saving her own marriage many years ago, created a powerful method called Relationship Development. She has an incredible success rate in restoring broken relationships and saving troubled marriages from divorce.
One of the most powerful lessons she teaches is that you can transform any relationship, even if the other person isn't willing to change. Really!
Warning: What you will learn from Stacey is radically different than most relationship advice you've heard before…
Download interview transcript here.
Show Notes
-Empowering you to solve (not cope with) relationship issues [00:35]
-Why couples therapy doesn't work [05:48]
-Demand Relationship defined [07:17]
-Relationship is a skillset [13:56]
-It only takes one person to transform a relationship [16:19]
-The tension between fault and personal responsibility [20:24]
-Understanding the difference between masculine and feminine [27:06]
-Your relationship is like a fruit tree [31:49]
-Triggering the best in your partner [34:17]
-The difference between giving to give and giving to get [38:29]
-Don't try to guess how to fix your relationships [44:01]
-The role of forgiveness in healing relationships [45:23]
-Deciding not to be a victim of circumstance [52:39]
-Becoming a Relationship Transformer [57:33]
-How to avoid "fancy demand relationship" [59:03]
Stacey generously offered to give her "How to Forgive Anything" Program to Chris Beat Cancer subscribers. Please note, Stacey is intentionally raw and real in her courses and live events, not "polished and perfect", because she wants her community (people in marriage crisis) to be real with her and to be able to freely express their thoughts and feelings without judgement. Adult language is used. If that offends you, I want to encourage you to choose not to be offended or to let that get in the way of the message. What's worse, real talk with a little cussing or a divorce?

Download "How to Forgive Anything" here
Download "Relationship Transformer" chart here

Connect with Stacey Martino at RelationshipDevelopment.org
…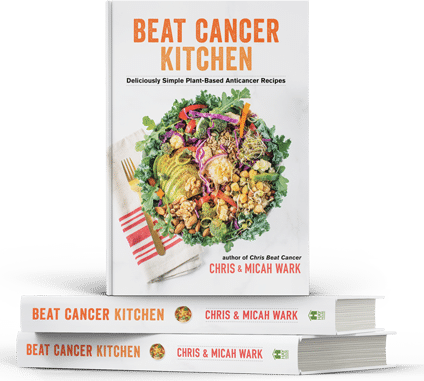 Beat Cancer Kitchen: My New Recipe Book,
Deliciously Simple Plant-Based Anti-Cancer Recipes
Get it on Amazon here
Beat Cancer Daily
365 Days of Inspiration, Encouragement, and Action Steps to Survive and Thrive
Get it on Amazon here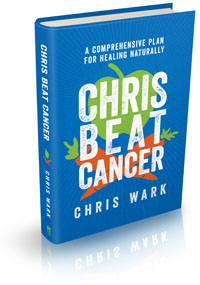 Chris Beat Cancer: A Comprehensive Plan for Healing Naturally,
published by Hay House, is a National Bestseller as ranked by USA Today, The Wall Street Journal, and Publishers Weekly!
Get it on Amazon here
, or anywhere books are sold.
I've interviewed over 60 people who've healed all types and stages of cancer. Check them out
here
. Or use the search bar to find survivors of specific cancer types.
Chris Beat Cancer is reader-supported. If you purchase a product through a link on this site I may receive compensation from the affiliate partner (like Amazon). Your support helps fund this blog and my mission so my team and I can continue to do the work that we do. Thank you!