"I suppose it is tempting, if the only tool you have is a hammer, to treat everything as if it were a nail." -Abraham Maslow
Conventional medical doctors receive extensive training to treat chronic disease with a very limited set of tools: drugs and surgery for most of what ails us, and additionally, radiotherapy for certain types of cancer.
The "hammer" most often used by physicians is pharmaceutical drugs. And in the case of surgeons, their hammer for back pain, knee pain, hip pain, etc. is to put you "under the knife," which often also involves hammers, saws, and drills. And if that doesn't work, anti-inflammatory drugs and pain pills.
Enter Dr. Sung Won
Sung Won, MD is an Orthopedic Regenerative Medicine Specialist, a minimally invasive spine surgeon, and an expert in stem cell therapy. And he is the only orthopedic surgeon I've ever met who helps his patients heal chronic pain and avoid surgery with a whole food plant-based nutrition program. What a concept!
Dr. Won hosts free monthly seminars at his center in Irving, Texas, teaching his patients how whole food plant-based nutrition can help prevent, suspend, and even completely reverse chronic pain and disease. I love this guy!
If you or someone you know is struggling with chronic pain and anticipating surgery, this interview with Dr. Sung Won is a must watch.
Watch our interview below, or listen to it on the Chris Beat Cancer podcast on iTunes or Spotify.
Download interview transcript here.
Show Notes
-Dr. Won's story and interest in cancer prevention [02:00]
-Why nutrition isn't a part of medicine [06:40]
-How Dr. Won discovered plant-based nutrition [11:48]
-Important eye-opening nutrition research and references [15:06]
-Preventing spine surgery with nutrition [23:40]
-Reversing "irreversible" problems [30:00]
-Dr. Won's unconventional patient questionnaire and healing plan [31:32]
-Stem cell therapy cautions [33:18]
-The role of stem cell therapy in healing [34:38]
-Finding accredited stem cell therapy locations/doctors [38:49]
-The future of stem cell therapy [42:32]
-Dr. Won's ideal breakfast, lunch, and dinner [45:22]
-An essential element to achieve optimal health [49:17]
-Supplements are not a magic pill [54:19]
-Why medicine is more about masking a problem than fixing it [56:16]
Other interviews with plant-based physicians:
Dr. T. Colin Campbell on The China Study and the link between animal protein and cancer
Dr. Scott Stoll – Transforming healthcare with plant-based nutrition
Dr. Pamela Wible on assembly line medicine and the physician suicide epidemic
Connect with Dr. Won:
Facebook
Instagram
NeoGen Nutrition website
NeoGen Stem Cell Therapy website
Whole Green Living website
Please LIKE and Share. Add your thoughts below!
----------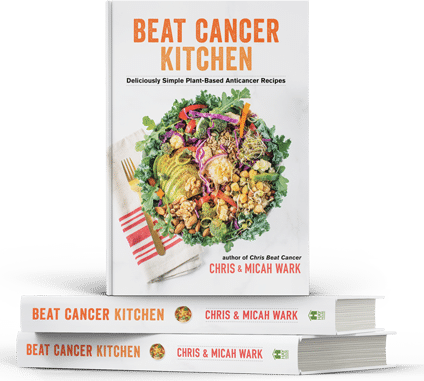 Beat Cancer Kitchen: My New Recipe Book, Deliciously Simple Plant-Based Anti-Cancer Recipes. Get it on Amazon here

----------
Beat Cancer Daily 365 Days of Inspiration, Encouragement, and Action Steps to Survive and Thrive. Get it on Amazon here

----------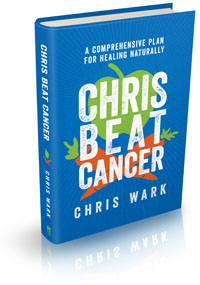 Chris Beat Cancer:
A Comprehensive Plan for Healing Naturally, published by Hay House, is a National Bestseller as ranked by USA Today, The Wall Street Journal, and Publishers Weekly! Get it on Amazon here or anywhere books are sold.
I've interviewed over 60 people who've healed all types and stages of cancer. Check them out here. Or use the search bar to find survivors of specific cancer types.
I also created a coaching program for cancer patients, caregivers and anyone who is serious about prevention called SQUARE ONE. It contains the step-by-step strategies used by myself and everyone I know who has healed cancer.
Watch SQUARE ONE Module 1 for free here
(((c)))
Chris Beat Cancer is reader-supported. If you purchase a product through a link on this site I may receive compensation from the affiliate partner (like Amazon). Your support helps fund this blog and my mission so my team and I can continue to do the work that we do. Thank you!