Marcelle Pick (@marcellepick) is an integrative OB/GYN Nurse Practioner, author, breast cancer survivor, and co-founder of the Women to Women clinic in Yarmouth, Maine (est. 1983).
After she was diagnosed with tubular invasive ductal carcinoma in 2008, she refused oncology for breast cancer and instead chose to take control of her life and health. And guess what happened… She got well!
In this fantastic interview, Marcelle explains why she decided to steer clear of oncology after her breast cancer diagnosis. She also talks about the problems with mammograms, how our choices affect our genes, what every women needs to know about HRT and menopause, and more!
Download the interview transcript here
Show Notes:
-Why Marcelle decided to open an integrative wellness clinic in 1983 [2:00]
-How adverse childhood experience can impact your health in adulthood [7:56]
-How your adrenal function impacts your immune system [11:37]
-How stress leads to harmful self-medication [16:00]
-The importance of our thoughts, actions and forgiveness in wellness [17:30]
-What do to after a cancer diagnosis [22:00]
-Why she refused oncology for breast cancer in 2008 [25:50]
-Additional changes she made to help heal her cancer [33:00]
-Marcelle shares surprising findings about mammograms [34:00]
-Epigenetics and how our choices affect our genes ­[39:14]
-What you need to know about hormone replacement therapy, estrogen, and menopause [46:16]
-Important advice for women who are going through menopause [50:00]
Mouse over these awesome quotes to share them!
Resources mentioned:
The ACE Study (Adverse Childhood Experiences)
The Hoffman Institute
Marcelle's books:
–The Core Balance Diet
–Is It Me or My Adrenals?
–Is It Me or My Hormones?
Connect with Marcelle at www.womentowomen.com and on twitter (@marcellepick)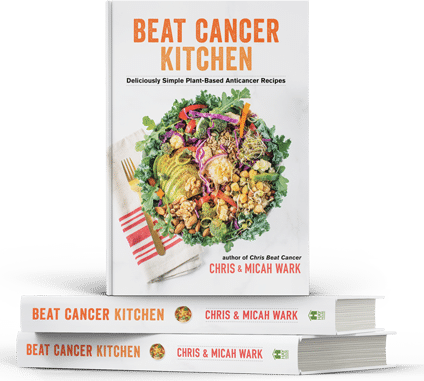 Beat Cancer Kitchen: My New Recipe Book,
Deliciously Simple Plant-Based Anti-Cancer Recipes
Get it on Amazon here
Beat Cancer Daily
365 Days of Inspiration, Encouragement, and Action Steps to Survive and Thrive
Get it on Amazon here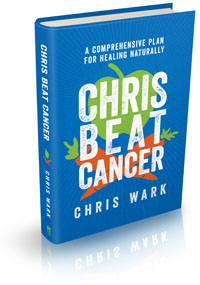 Chris Beat Cancer: A Comprehensive Plan for Healing Naturally,
published by Hay House, is a National Bestseller as ranked by USA Today, The Wall Street Journal, and Publishers Weekly!
Get it on Amazon here
, or anywhere books are sold.
I've interviewed over 60 people who've healed all types and stages of cancer. Check them out
here
. Or use the search bar to find survivors of specific cancer types.
I also created a coaching program for cancer patients, caregivers and anyone who is serious about prevention called SQUARE ONE. It contains the step-by-step strategies used by myself and everyone I know who has healed cancer with nutrition and natural, non-toxic therapies.
Watch SQUARE ONE Module 1 for free here
(((c)))
Chris Beat Cancer is reader-supported. If you purchase a product through a link on this site I may receive compensation from the affiliate partner (like Amazon). Your support helps fund this blog and my mission so my team and I can continue to do the work that we do. Thank you!