Yami Cazorla-Lancaster, DO, is a board certified pediatrician and member of the American College of Lifestyle Medicine. Yami has masters degrees in Public Health and in Science in Clinical Research and Education. She also has numerous certifications plant-based nutrition, health and wellness coaching, and she operates a pediatric primary care practice called Nourish Wellness in Yakima, Washington.
Dr. Yami is part of a growing movement of health and wellness conscious physicians who are practicing diet and lifestyle medicine as a first line approach to treat disease rather than sending patients home with a pharmaceutical prescription.
Anytime I meet a physician who is holistically-minded and plant-based, I get super excited because this is the future of healthcare!
In our interview we discuss Dr. Yami's journey into Osteopathic medicine and plant-based nutrition, healthy eating for kids, vaccines, and so much more.
Dr. Yami is amazing and I know you are going to love this interview. Watch below, or listen to it on the Chris Beat Cancer podcast on iTunes or Spotify. Enjoy!
Download interview transcript here
Show Notes
-Dr. Yami's journey into osteopathic medicine [01:10]
-Osteopathic (DO) training vs. allopathic (MD) training [02:03]
-Faced with a conundrum [04:53]
-The experiment that changed her life [07:47]
-Kids and vegan diets [11:30]
-Diets in cultures with the longest lifespans [12:17]
-Having a growth mindset [13:14]
-Warrior Woman Wellness [15:26]
-What to feed your kids! [17:09]
-The childhood obesity epidemic [23:17]
-Foods that kids love [25:37]
-The importance of food simplicity [27:07]
-The nonsensical anti-grains & anti-legumes movement [30:00]
-Teaching children to eat healthy without micromanaging [35:57]
-The controversial topic of… vaccines [39:55]
Links mentioned in interview:
Born to Run by Christopher McDougall
Veganomicon: The Ultimate Vegan Cookbook by Isa Chandra Moskowitz
The Blue Zones by Dan Buettner
Plant-Based Docs online directory
The Plantrician Project a movement of whole food plant-based physicians
Physicians Committee for Responsible Medicine
Dr. Yami links:
Nourish Wellness
Veggie Doctor Radio
Veggie Fit Kids
…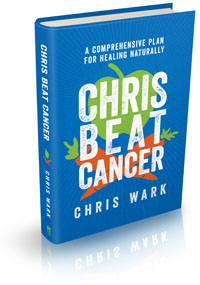 Chris Beat Cancer: A Comprehensive Plan for Healing Naturally,
published by Hay House, is a National Bestseller as ranked by USA Today, The Wall Street Journal, and Publishers Weekly!
Get it on Amazon here
, or anywhere books are sold.
I've interviewed over 60 people who've healed all types and stages of cancer. Check them out
here
. Or use the search bar to find survivors of specific cancer types.
I also created a coaching program for cancer patients, caregivers and anyone who is serious about prevention called SQUARE ONE. It contains the step-by-step strategies used by myself and everyone I know who has healed cancer with nutrition and natural, non-toxic therapies.
Watch SQUARE ONE Module 1 for free here
(((c)))
Chris Beat Cancer is reader-supported. If you purchase a product through a link on this site I may receive compensation from the affiliate partner (like Amazon). Your support helps fund this blog and my mission so my team and I can continue to do the work that we do. Thank you!