Nearly 2500 years ago Hippocrates brilliantly declared, "All disease begins in the gut." And it's taken almost as many years for science to uncover why…
70-80% of your immune system is in your gut!
Today's episode of the Chris Beat Cancer podcast features Will Bulsiewicz, MD, MSCI, (a.k.a. Dr. B), a board-certified gastroenterologist, gut health expert, and the author of Fiber Fueled: The Plant-Based Gut Health Program for Losing Weight, Restoring Your Health, and Optimizing Your Microbiome.
Fiber is essential for a healthy gut, diverse microbiome and a strong immune system. It is, in my opinion, the most underrated nutrient.
And as a result, 97% of Americans are fiber deficient!
Fun fact: You can't get fiber from animal food. It is only found in plants.
In our interview Dr. Will Bulsiewicz and I talk about Fiber Fueled, how to heal and prevent disease with a fiber-rich plant-based diet, why doctors aren't educated in evidence-based nutrition, the brutality of med school training, a new study showing how your microbiome affects your COVID-19 risk, and so much more.
This was such a fun conversation that Dr. B and I went extra long. Enjoy!
Download interview transcript here
Show Notes
-A successful yet miserable physician at 30 [06:35]
-The special person who turned him on to nutrition [09:28]
-"Why have I not heard anything about nutritional science?" [11:31]
-What they actually teach doctors about nutrition in med school [15:38]
-80% of disease is caused by diet and lifestyle [17:25]
-"Don't drink too much carrot juice, but chemo is fine." [18:30]
-Scientific contradictions in medicine [19:03]
-The brutality of medical training [21:08]
-Drug commercials have taken over TV [27:06]
-80% of antibiotics are injected into animals [28:42]
-Medicine excels at treating acute illness, not chronic illness [30:45]
-Chronic disease vs infectious disease [31:31]
-COVID-19 risk and your gut microbiome [32:26]
-Diet, gut health, and immune system [37:18]
-Our diet and lifestyle habits now vs 100 years ago [40:25]
-Foods that hurt your gut [44:31]
-How deli meats damage your microbiome [45:47]
-How unhealthy populations skew research [48:14]
-Heal your gut with fiber [50:44]
-The importance of dietary fiber diversity [52:47]
-Stool sample time capsules of the Hadza tribe [58:42]
-The "African Diet Swap" study [1:01:26]
-Transform your gut in four weeks [104:30]
-The connection between gut microbiome and colon cancer [1:08:28]
-Butyrate stops cancer growth [1:09:30]
-The healthiest fats [1:12:32]
-"Salt, sugar, and fat is killing us" [1:16:03]
-Study: A high fat diet harms your microbiome [1:18:13]
-Are prebiotic and probiotic supplements necessary? [1:20:55]
-Finding the truth within the noise [1:24:12]
Fiber Fueled: The Plant-Based Gut Health Program for Losing Weight, Restoring Your Health, and Optimizing Your Microbiome by Will Bulsiewicz, MD, MSCI
Links mentioned in the interview:
Dr. Pamela Wible MD on assembly line medicine and the physician suicide epidemic 
Eat like an African and drop your cancer risk in two weeks
Casey Ledley's before and after colonoscopy photos on a plant-based diet
The American Gut Project
Dr. Denis Burkitt stool study
Justin Sonnenburg's African Diet Swap study
Effects of dietary fat on gut microbiota
Gut microbiota may underlie the predisposition of healthy individuals to COVID-19
Sick Individuals and Sick Populations
Connect with Dr. Will Bulsiewicz:
Website
Facebook
Instagram
Fiber Fueled Reference Guide
www.plantfedgut.com
…
Please LIKE and Share. Add your thoughts below!
----------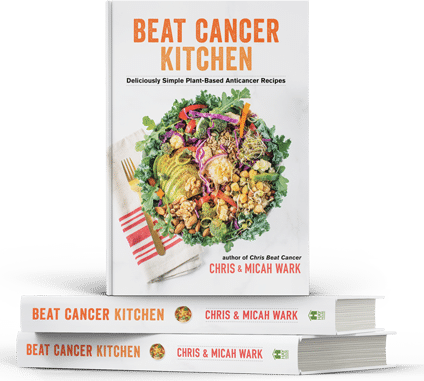 Beat Cancer Kitchen: My New Recipe Book, Deliciously Simple Plant-Based Anti-Cancer Recipes. Get it on Amazon here

----------
Beat Cancer Daily 365 Days of Inspiration, Encouragement, and Action Steps to Survive and Thrive. Get it on Amazon here

----------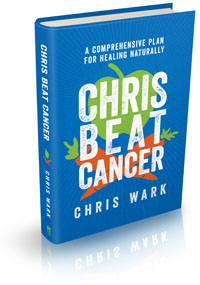 Chris Beat Cancer:
A Comprehensive Plan for Healing Naturally, published by Hay House, is a National Bestseller as ranked by USA Today, The Wall Street Journal, and Publishers Weekly! Get it on Amazon here or anywhere books are sold.
I've interviewed over 60 people who've healed all types and stages of cancer. Check them out here. Or use the search bar to find survivors of specific cancer types.
(((c)))
Chris Beat Cancer is reader-supported. If you purchase a product through a link on this site I may receive compensation from the affiliate partner (like Amazon). Your support helps fund this blog and my mission so my team and I can continue to do the work that we do. Thank you!