Best. Title. Ever!
So my last post was a video called 5 Reasons Why I love my Berkey Water Filter.
One of the reasons is that it is one of the few filtration systems that effectively removes fluoride.
Naturally this raised a lot of questions about fluoride.
Well it just so happens that I wrote a post about water fluoridation a couple years ago.
The fluorosilicic acid they are putting in our water is a toxic waste product of the phosphate fertilizer industry. It's illegal to dump it in lakes and rivers, but somehow it's ok to put it in our drinking water… Really.
Fluoride is extremely toxic. It's bad for you and it isn't helping your teeth.
It can contribute to a host of problems in your body especially thyroid function.
You can read all about the history of water fluoridation and the negative effects that fluoride has on your body here.
The day after my Berkey post I stumbled across a new documentary about water fluoridation that came out in late 2012 called "An Inconvenient Tooth".
This is a really great compilation of interviews with experts on the subject and I learned a lot of new interesting things. But the only downside is that it's almost 3 hours long.
But since it's just interviews and no important visuals, if you don't want to sit down and watch it, you can just press play and listen to it while you are doing something else
like yard work, house cleaning, exercising… I pulled it up on my iphone and listened to it on a three hour drive to Nashville a few days ago.
If you're really pressed for time definitely listen to the first guy Paul Connett, a chemistry professor and the Executive Director of the Fluoride Action Network.
And I really liked Daniel Stockin as well, he's an ex EPA guy. He's on from 1:44 – 2:21.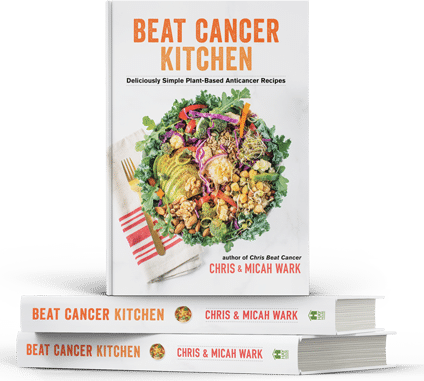 Beat Cancer Kitchen: My New Recipe Book,
Deliciously Simple Plant-Based Anti-Cancer Recipes
Get it on Amazon here
Beat Cancer Daily
365 Days of Inspiration, Encouragement, and Action Steps to Survive and Thrive
Get it on Amazon here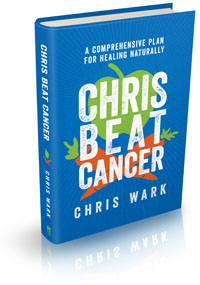 Chris Beat Cancer: A Comprehensive Plan for Healing Naturally,
published by Hay House, is a National Bestseller as ranked by USA Today, The Wall Street Journal, and Publishers Weekly!
Get it on Amazon here
, or anywhere books are sold.
I've interviewed over 60 people who've healed all types and stages of cancer. Check them out
here
. Or use the search bar to find survivors of specific cancer types.
I also created a coaching program for cancer patients, caregivers and anyone who is serious about prevention called SQUARE ONE. It contains the step-by-step strategies used by myself and everyone I know who has healed cancer with nutrition and natural, non-toxic therapies.
Watch SQUARE ONE Module 1 for free here
(((c)))
Chris Beat Cancer is reader-supported. If you purchase a product through a link on this site I may receive compensation from the affiliate partner (like Amazon). Your support helps fund this blog and my mission so my team and I can continue to do the work that we do. Thank you!