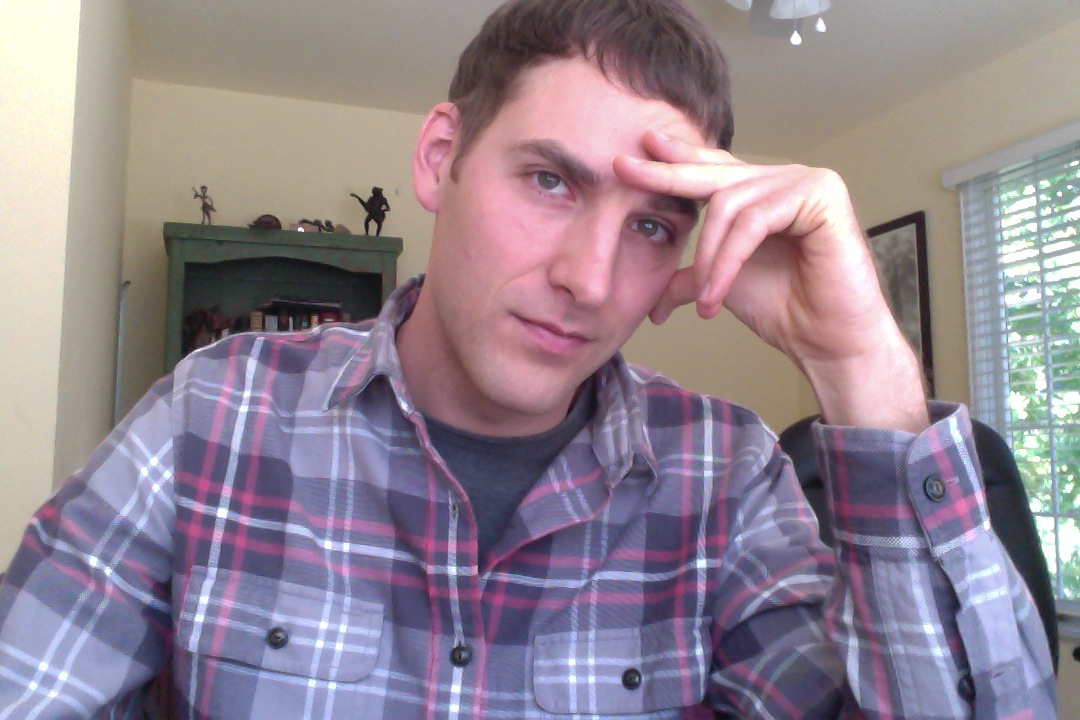 The following survey and study mirrors what I experienced as a patient back in 2004. My onocologist was not honest with me about my chances of survival with chemotherapy and this study validates what I've been saying for years. (Bold emphasis added by me)
(Reuters) – Oct 24, 2012 – At least two thirds of people with advanced cancer believed the chemotherapy they were receiving might cure them, even though the treatment was only being given to buy some time or make them comfortable, according to a U.S. survey.
Researchers reported in the New England Journal of Medicine that 69 percent of patients who were terminally ill with lung cancer, and 81 percent with fatal colorectal cancer, did not understand that their chemotherapy was not at all likely to eliminate their tumors.
"Their expectations are way out of line with reality," said lead researcher Deborah Schrag of the Dana-Farber Cancer Institution in Boston, speaking to Reuters Health.
Perhaps ironically, the patients who had the nicest things to say about their doctors' ability to communicate with them were less likely to understand the purpose of their chemotherapy than patients who had a less-favorable opinion of their communication with their physicians.
"This is not about bad doctors and it's not about unintelligent patients," said Schrag. "This is a complex communication dynamic. It's hard to talk to people and tell them we can't cure your cancer."
She added that doctors find it uncomfortable to hammer home grim news and patients don't want to believe it.
The findings are based on interviews with 1,193 patients, or their surrogates, who had been diagnosed with cancer that had spread. All were receiving chemotherapy.
"The fact that 20 to 30 percent of respondents recognized that chemotherapy was not at all likely to cure them shows that at least some patients were able to accept this reality and to acknowledge it to an interviewer," the researchers wrote in the New England Journal of Medicine.
The results are probably due, in varying degrees, to patients not being told their disease is incurable (with chemo treatments), patients not being told in a way that lets them understand, patients choosing not to believe the message, or patients being too optimistic, wrote Thomas Smith and Dan Longo of Johns Hopkins University School of Medicine.
"If patients actually have unrealistic expectations of a cure from a therapy that is administered with palliative intent, we have a serious problem of miscommunication we need to address," they added in a commentary with the report.
Many patients think they are going to beat the odds.
"What are you supposed to do, stand in front of someone with advance disease and argue with them? It's not productive," said Hossein Borghaei, an oncologist at the Fox Chase Cancer Center in Philadelphia. "But I hear that all the time, especially from the younger patients."
Schrag said it was a reminder to doctors to slow down and take some time to realize how hard the issue is.
"Recognize that this is not one conversation, but typically a series of conversations to see if they've understood it, and how they're acting on it," she added.
SOURCE: "Patients Expectations About Effects of Chemotherapy for Advance Cancer", New England Journal of Medicine
(Reporting from New York by Gene Emery at Reuters Health; editing by Elaine Lies)
Comments from Chris:
Did you notice that at the beginning of the article it said "at least two thirds" but the quote from the researchers said "20-30 percent recognized…(chemo) was not likely to cure them", which means that 70-80% think chemo WILL cure them. That's 7-8 out of every cancer patients they surveyed. Wait a minute, that's not two-thirds, it's more like three-fourths!
Treatments to "buy more time" or "make you comfortable" are not intended to be curative or promote healing. This is called Pallative Care, and clearly most patients don't know the difference.
Here's a direct quote of the research paper's conclusion:
"Many patients receiving chemotherapy for incurable cancers may not understand that chemotherapy is unlikely to be curative, which could compromise their ability to make informed treatment decisions that are consonant with their preferences. Physicians may be able to improve patients' understanding, but this may come at the cost of patients' satisfaction with them. (Funded by the National Cancer Institute and others.)"
Here's the link to the research paper summary and conclusion:
https://www.nejm.org/doi/full/10.1056/NEJMoa1204410
And there is one more factor that this news story ignores:
Monetary Incentives.
Doctors may like to use the excuse that "it's hard to tell patients we can't cure cancer", but the reality is that if oncologists actually told their patients, "Chemotherapy is not likely to cure you", they risk losing most of their patients and most their income.
Read more posts about chemotherapy here
…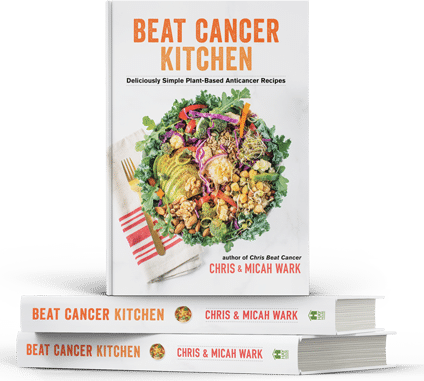 Beat Cancer Kitchen: My New Recipe Book,
Deliciously Simple Plant-Based Anti-Cancer Recipes
Get it on Amazon here
Beat Cancer Daily
365 Days of Inspiration, Encouragement, and Action Steps to Survive and Thrive
Get it on Amazon here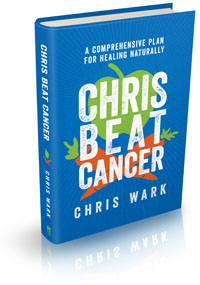 Chris Beat Cancer: A Comprehensive Plan for Healing Naturally,
published by Hay House, is a National Bestseller as ranked by USA Today, The Wall Street Journal, and Publishers Weekly!
Get it on Amazon here
, or anywhere books are sold.
I've interviewed over 60 people who've healed all types and stages of cancer. Check them out
here
. Or use the search bar to find survivors of specific cancer types.
I also created a coaching program for cancer patients, caregivers and anyone who is serious about prevention called SQUARE ONE. It contains the step-by-step strategies used by myself and everyone I know who has healed cancer with nutrition and natural, non-toxic therapies.
Watch SQUARE ONE Module 1 for free here
(((c)))
Chris Beat Cancer is reader-supported. If you purchase a product through a link on this site I may receive compensation from the affiliate partner (like Amazon). Your support helps fund this blog and my mission so my team and I can continue to do the work that we do. Thank you!