One of my subscribers is going to win a Big Berkey Water Filter in December 2013!
Courtesy of my friends at BigBerkeyWaterFilters.com.
In order to be eligible to win you have to do two things
1) Subscribe to my blog below (current subscribers are already entered)
2) Share this (post your sharing links in the comments section)
That's it!
The winner will be drawn on December 24th 2013.
For more info check out my Berkey water filter review
5 Reasons Why I Love My Berkey
And like I said in the video, if you want to go ahead and buy a Berkey Water Filter, do it!
If you end up winning, they will either refund your payment or send you another free one.
So there's no need to wait, you have nothing to lose. :)
Don't forget to use the coupon code "chris" at checkout for a 5% discount on all ceramic filters!
www.BigBerkeyWaterFilters.com
This contest has ended. But you should still subscribe, because 1) my blog is awesome and 2) I give away free stuff to subscribers often. :)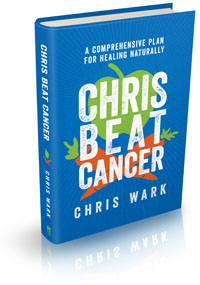 Chris Beat Cancer: A Comprehensive Plan for Healing Naturally,
published by Hay House, is a National Bestseller as ranked by USA Today, The Wall Street Journal, and Publishers Weekly!
Get it on Amazon here
, or anywhere books are sold.
I've interviewed over 60 people who've healed all types and stages of cancer. Check them out
here
. Or use the search bar to find survivors of specific cancer types.
I also created a coaching program for cancer patients, caregivers and anyone who is serious about prevention called SQUARE ONE. It contains the step-by-step strategies used by myself and everyone I know who has healed cancer with nutrition and natural, non-toxic therapies.
Watch SQUARE ONE Module 1 for free here
(((c)))
Chris Beat Cancer is reader-supported. If you purchase a product through a link on this site I may receive compensation from the affiliate partner (like Amazon). Your support helps fund this blog and my mission so my team and I can continue to do the work that we do. Thank you!